It's almost the end of the month. Those who have purposely developed some New Year's resolution last year (technically, last month), might want to re-visit those now.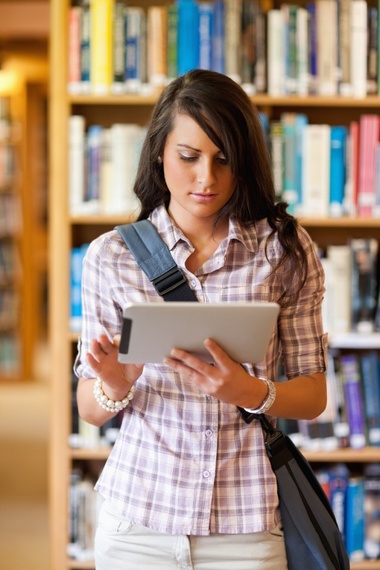 Mark Zuckerberg, CEO of the social networking giant - Facebook, made reading a new book every 2 weeks his 2015 New Year's resolution -- a challenge that's interesting especially for marketers who are constantly looking to keep up with the changes in platform and dynamics of the business.
Indeed, if such a bright, successful and iconic person puts reading on the first place, why wouldn't we do the same?
New Year brings fresh starts which obviously require all sorts of improvement. Also, by picking the right resource, you can easily find answers to some of life's great questions whether it be on considering your career, personal growth, KPIs for an upcoming campaign and various other topics one could use some expert insights in.
Here are 9 e-books that I think are worth checking for marketers.
From the co-founder of the pioneering, Huffington Post "Twitter Powerhouses Series", Sean Gardner's best selling book Sean Gardner equips every marketer with clear knowledge on how to navigate the social media world with this book. Now anyone can now embark into a wonderful experience navigating social media with the aid of this great compass.
One of the best selling books for the year 2014, it is a classic must-read book for anyone, not just marketer. The book explores the dynamics on how to best influence and get others to join your cause through time-tested advices which has carried thousands of now famous people up the ladder of success in their business and personal lives.
Staple food for salespeople, the book reveals tips and the real side of sales in easily digestible format. Chris Murray presents a compelling story of an elite group of business professionals that began meeting in 1843 and developed seven critical rules which were neatly laid out in the book. The rules were shared in a riveting manner making the learning effortless Each of the seven critical rules is enveloped in stories that make this book truly enjoyable. One can learn 7 essential rules to become successful in your field, especially if it involves selling and marketing. The audiobook is available on Amazon along with the ebook version.
One of the very few books that garner zero negative reviews, each modern network marketer will definitely find this book a gem from the author's personal success and secrets revealed in this book which may be helpful for every marketer struggling in networking professionally. The book is available for Kindle, paperback and in 2 audio forms: audiobook that's easy to download and even available in audio CD.
Whether you're currently developing an app or simply looking to learn more about product development and the psychology behind what makes some products become hit while others turn out flop, Nir Eyal has distilled years of research as well as vast practical experience to produce insightful manual for creating habit-forming products many startups will find helpful. Marketers will get insights as to how to build engagement around your product and how viral loops are formed.
Perhaps one of the most comprehensive resource on email marketing. The author laid down the basic dynamics for the subject from psychology of email persuasion, how to develop your voice as well as the tested systematic approach on carrying out the ideas previously presented in the book. It also focuses on improving your skills in building and fulfilling the strategies shared, and the right way of email marketing to achieve the best feedback.
A book about right approach towards every step of your business' growth from zero to hero. It makes you think and analyze. Highly recommend the digital version of the book, as it reminds more of a some entertainment book that you read just for fun yet very informative.
Ebook version of the book is also available on Kindle device or using any software that allows you to access ebooks on your computer (I recommend using Icecream Ebook Reader or Calibre).
In this book, Jason delivers the how-to every content marketer needs to deliver results with specific examples that will help inspire marketers to elevate their content marketing.
Jason is a prolific storyteller which immediately turns every reader into vocarious one - from telling how he started his career to what specific steps to becoming a content writer.
Tackling the most common challenge for every business, the book focuses on how companies can develop products and services that consumers want to buy and keep buying.
Focusing on how "The Customer is King", the book is highly recommended for marketers struggling in improving their product and brand positioning which are essential in making products that people become loyal to.
Ready to take on the book challenge? Which marketing books are you looking to read this year?
REAL LIFE. REAL NEWS. REAL VOICES.
Help us tell more of the stories that matter from voices that too often remain unheard.