Listen up Slurpee fans -- you've got a birthday celebration to attend this weekend.
On Saturday, July 11, 7-Eleven is giving away free, small Slurpees at participating stores nationwide. The giveaway will take place from 11 a.m. to 7 p.m. to help celebrate the store's 88th birthday on "7-Eleven Day." You might want to get there on the earlier side, since the chain says it's only giving away free Slurpees at participating locations while supplies last.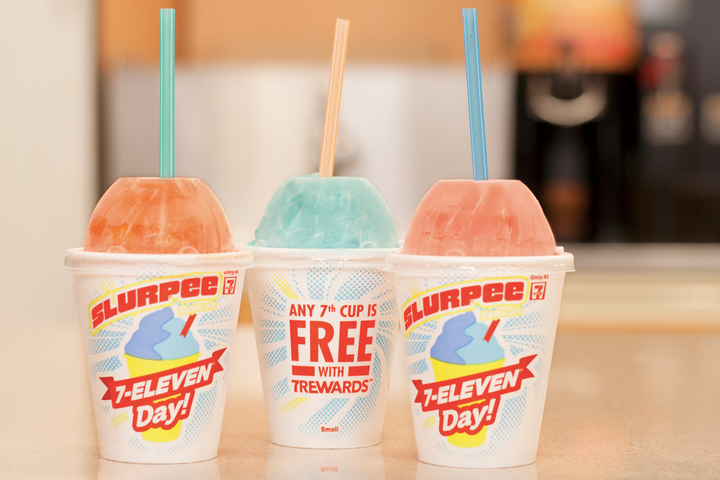 If you're feeling adventurous, prepare your tongue and try out the new Sour Patch Watermelon Slurpee, which sounds both delicious and dangerous.