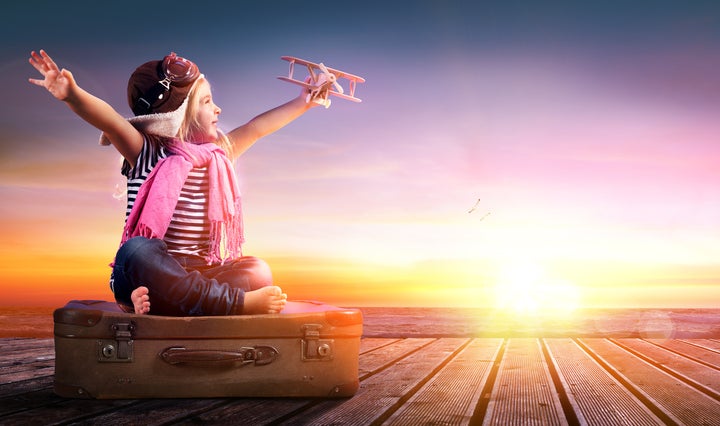 Traveling with children can be both exciting and nerve-wracking. Bustling airports and airline delays are tough, even for the frequent flyer. Adding kids to the equation can make the ride bumpier and more complicated. However, gracefully soaring to your destination is possible with a family in tow.
Here are 7 etiquette tips for flying with kids.
1. Timing
When booking your flight, plan to be in the air during nap time. Instead of restless children fidgeting in their seats, they can sleep during the trip. Skip red-eye flights when kids are typically overtired and irritable. Arrive early to the airport to assure you have plenty of time to check baggage and get through long security lines.
2. Plane Tips
Some airlines will allow families with little ones to board first for a smooth transition. While many parents take advantage of the perk, others prefer to wait until the end of the boarding process. This avoids restlessness while waiting for departure. When possible, act as a buffer by sitting next to the adult and give the child the window seat.
3. Prepare your child
You have been planning your trip for months, so make sure to prepare your little ones as well. To help ease travel jitters, talk about where you will be going and what to expect. Let your kids feel part of the process by allowing them to pack a few favorite toys or a stuffed animal. Bring healthy snacks and buy a children's book on flying to introduce your child to the process.
4. Basic Necessities
Booking a trip can be costly. Don't add to the expense by paying exorbitant prices at airport shops for items you already have at home. Bring plenty of extra diapers, wipes and nutritious snacks. Also remember to have hand sanitizer easily accessible and carry a few spare zip lock bags for soiled diapers or clothing.
5. Packing
You will already have your hands full. Reduce your stress by limiting yourself to one efficient carry-on. Plan ahead when traveling home from Grandma and Grandpa's house. Ship home any gifts and souvenirs you've collected on the trip. The additional cost will be well worth the money by freeing up space in your suitcase and offsetting the heavy luggage fee.
They say time flies when you're having fun. One thing you won't want to forget is technology. Make sure to pack necessary chargers and batteries so you won't be caught off guard when devices die. You never know when you'll need to power up during an unexpected delay.
6. Car Seats
Depending on the age of your child you may need to bring along a car seat. It is recommended by the FAA to use an airplane-approved car seat if you purchase a ticket specifically for your baby. If you keep your little on your lap, consider purchasing a travel bag to protect the car seat during the trip.
7. Friendly Skies
Remember: you are on vacation. If you are relaxed, those around you will likely be in better spirits ― your children included. When everyone is seated, offer your neighbors a cheerful greeting and stay calm. Believe it or not, most individuals are generally very patient with children and parents on flights. Most people have been there and empathize with your situation.