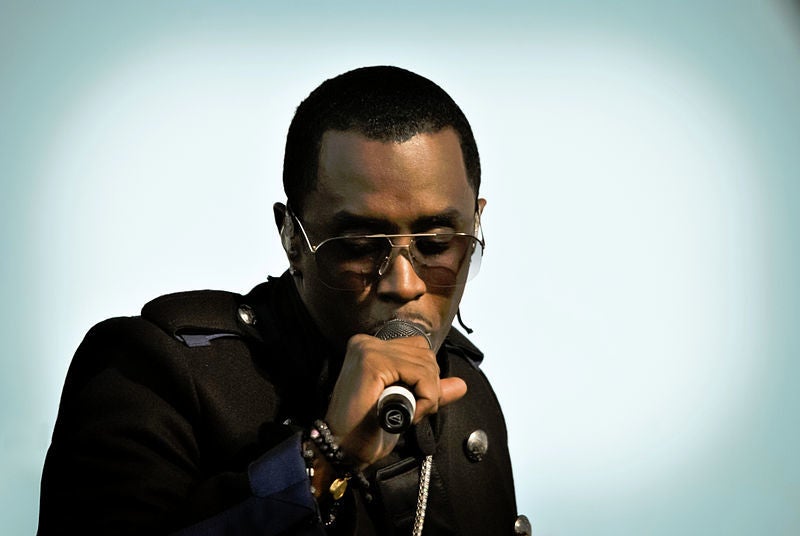 Bevy Smith, a Harlem resident and celebrity dinner party host, says that it's not a new phenomenon to see celebrities flocking the place. "Harlem," she says "has always been attractive––it's the culture that draws them in." And it's true, from the days of the Harlem Renaissance and the Savoy Ballroom (now the Savoy Park Apartments), Harlem has always drawn in famous faces.
But not all celebrities just come to visit. Some were actually born and raised here.
From seasoned musicians, fashion icons, boxers, basketball players, politicians like David Dinkins, activists like Malcolm X, and even founding fathers (ahem! Alexander Hamilton), Harlem has a long history of producing some of the world's most notable people.
Let's see how many of these famous people you knew were born in Harlem:
Hip hop's richest bad boy was born in Harlem. But producing and rapping is not all Diddy has done to get his fortune. He has a successful clothing line, a deal with Ciroc Vodka, a marketing agency, a water brand, an entertainment company and many more business ventures.
But life was not always easy coming up. In an interview with CNN, Diddy remembers an instance while growing up in Harlem where he asked his mother for sneakers and she almost cried. And that's when, according to the music mogul whose estimated wealth was $750 million in 2016, his "hustle was born".
He recently opened a charter school in East Harlem. In an Instagram post, Diddy said, "Growing up in Harlem I always had a dream of opening a school with leadership curriculum for our inner city youth."
2. Rakim "A$AP Rocky" Mayers
Better known by his stage name, A$AP Rocky, Rakim Mayers is one the fastest rising Hip hop artists, possessing a minor empire at only 28. He rose to fame after releasing his debut album, Live.Love.A$AP which received mass acclaim.
On his former neighborhood, A$AP Rocky says, "It hasn't really changed much. Every time I come, I hear the same stories: Somebody got shot, somebody had a baby, somebody went to jail." However, he also says that the hard times do not present the end of the world and that everyone decides how their life is going to be, despite their current situation.
If you are familiar with New Jack Swing––the sound of music that dominated the late 80s and early 90s, popularized by musicians such as Keith Sweat, Bobby Brown, Guy, Color Me Badd, and many more––then you know who Teddy Riley is.
Teddy Riley was born and raised in St. Nicholas Houses in Harlem. He lived in Harlem until he was about 24 years old when he moved to Virginia Beach where he intended to start his own music business.
Teddy Riley is credited with spearheading the creation of New Jack Swing.
Born Anthony John Sarrero in 1949, the PRISM Award winner was born and raised in Harlem with his two younger siblings.
While pursuing his acting career, Denison has taken on many jobs which include working as a life insurance agent, carpentry and construction.
The youngest of four children, Tommy Savas was born in Harlem but raised in Northern New Jersey. He got his big break with The Sopranos, a role he got from about 1500 other actors. He was 15 at the time.
Savas has gone to get major roles in several shows including, State of Affairs and The Last Ship, where he had to train with actual Navy SEALs to fit his role as PO3 Cossetti.
Even though she's best known for her role as Charmaine Bucco on HBO's The Sopranos, you could say that Katherine Narducci started her acting career in East Harlem, her birthplace, when she was acting out scenes from Funny Girl and Bye-Bye Birdie for her mother.
Her big break was with A Bronx Tale where she won the starring role despite not having any formal training. Her film career now consists of hits like Power, Major Crimes, Blue Bloods, and many more.
Did you know that Erik Estrada who played and is best known for his role as Officer Frank Poncherello on CHiPs is currently a real-life police officer? Through the Safe Surfin' Foundation, Estrada is currently a reserve officer who aims to protect children from online predators.
Born in East Harlem, Estrada currently lives in Los Angeles and has written a book detailing his life from Harlem to Hollywood.
So, the next time you're people-watching, don't be surprised to see P. Diddy check into Wingstop. Or watch out, you just might get an autograph sign from Denzel Washington or Katy Perry.
Calling all HuffPost superfans!
Sign up for membership to become a founding member and help shape HuffPost's next chapter
This post was published on the now-closed HuffPost Contributor platform. Contributors control their own work and posted freely to our site. If you need to flag this entry as abusive,
send us an email
.