"Outside of a dog, a book is man's best friend. Inside a dog, it's too dark to read."
-- Groucho Marx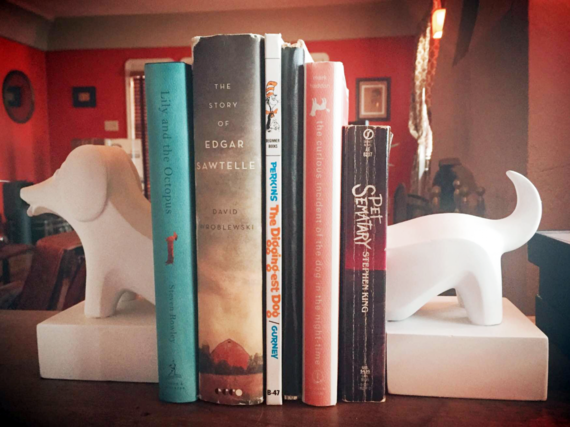 The story of man and dog is a story of partnership dating back almost 15,000 years, and the relationships we have with our dogs have grown into something we value and love today--they are members of our family. In literature, dog stories can be some of the most uplifting, and among the most heartbreaking, stories we tell. They are as varied and amazing as dogs themselves, capable of surprise and wonder, for in our dogs, we often see ourselves.
Having just published my first novel, Lily and the Octopus, with a dachshund heroine, it was impossible not to stop and reflect upon the dog books that have had the biggest impact on me from the time I first learned to read. Here are my seven favorite dog books in reverse chronological order.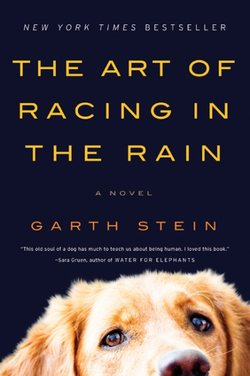 The Art Of Racing In The Rain by Garth Stein
Enzo has a nearly human soul. He believes deeply in the old Mongolian legend that a dog who is prepared will come back in his next life as a human. Enzo himself tells you on page two that he's ready to die, but even though his demise is all but foretold, you will race through this incredible novel as he valiantly prepares himself to become human. The ending is one of the most satisfying you will ever read in a dog book, or, for that matter, in any book.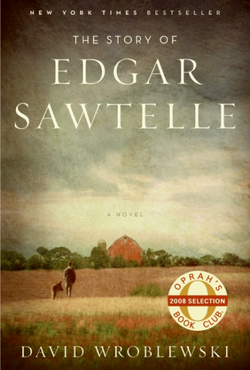 The Story of Edgar Sawtelle by David Wroblewski
George Carlin said "every pet is a small tragedy waiting to happen," and many dog tales are indeed heartrending. But The Story Of Edgar Sawtelle elevates tragedy to Shakespearean levels, in that it's an actual retelling of Hamlet set on a rural Wisconsin dog-breeding farm. You know from the outset things are not going to end well, but the relationship between young, mute Edgar (Hamlet) and his dog Almondine (Ophelia) is one you'll never forget.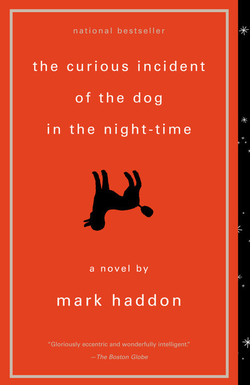 Curious Incident of the Dog in the Night-Time by Mark Haddon
In The Curious Incident Of The Dog In The Night-Time, it's the unfortunate demise of Mrs. Shears's dog, Wellington, speared by a garden fork, that drives the main narrative. Fifteen-year-old Christopher Boone is desperate to solve the murder; he is both hindered and helped by an unnamed autism condition, but he has a dogged determination to set things right. The title comes from a remark Sherlock Holmes made in the story "Silver Blaze." Like the great detectives before him, Christopher unravels even greater mysteries than he sets out to. When a second dog makes his appearance at the book's climax, prepare for your eyes to water.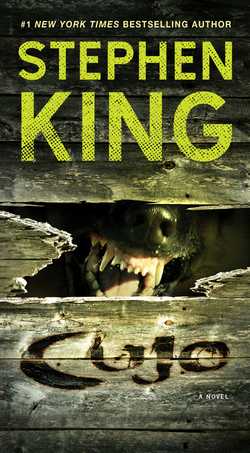 Cujo by Stephen King
The summer before my senior year in high school, it felt like I read everything Stephen King had published. Reading Cujo had me worried that dogs could not only go primitive, they could also break, well, bad. Cujo is the Camber family's good-natured Saint Bernard until he's bitten by a rabid bat. The extended sequence with neighbors Donna and Tad trapped in a car is the definition of horror. I was grateful for King's postscript reminding the reader that Cujo was a good dog who got an unfair shake, but to this day I shudder when I hear his name.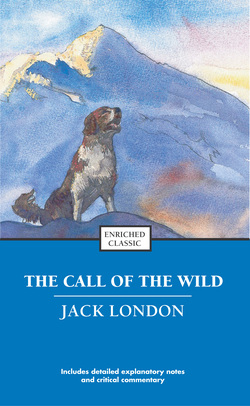 The Call of the Wild by Jack London
The Call Of The Wild startled me into the realization that dog stories were often harrowing and could trigger deep emotions. Buck, a Saint Bernard-Scotch Collie mix, has a good life in California's Santa Clara Valley as the dog of Judge Miller before he is stolen and sold as a sled dog in the Yukon. As he adjusts to life in the harsh, cold north, and suffers horrible mistreatment, he slowly regresses into the "dominant primordial beast" his ancestors were. Finally he is freed, but when he loses his last connection to the human world and the life he once led, he answers the call of the wild. Part parable, part fable, London was clearly influenced by Kipling.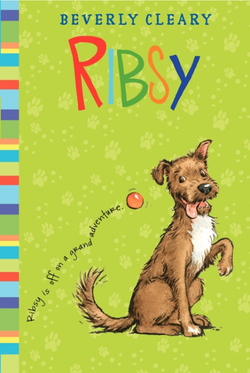 Ribsy by Beverly Cleary
In third grade, I could not get enough of Henry Huggins and was thrilled to discover that the final book in Beverly Cleary's Huggins series was told from the perspective of his faithful dog, Ribsy. While Ribsy was a background character in earlier books, he takes center stage here. When separated from Henry he meets characters different than the Huggins and the Quimby families (expanding Cleary's world beyond Klickitat Street) and has a tremendous adventure finding his way home. Ribsy taught me from an early age that many of the best dog tales contain a journey home.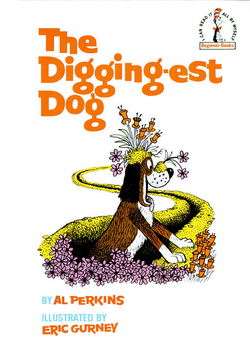 Digging-est Dog by Al Perkins, illustrated by Eric Gurney
As a child, this was my favorite book. I still have my copy, the two worn covers bound together by a strip of electrical tape my father added sometime in the late 1970s. To this day I can recite the opening lines: "I was the saddest dog you could ever see, sad because no one wanted me." But oh how I wanted that dog! I was thrilled when Sammy Brown came to rescue him and name him Duke, and horrified when the neighborhood dogs shunned him for being unable to dig. Then, boy, did he learn. This book is about so many things: enthusiasm for life, mistakes, restitution, forgiveness, and friendship, and started me on a love affair with reading.
 
Originally published on Off the Shelf, a daily blog that connects great readers with great books.
More Recommendations from Off the Shelf:
REAL LIFE. REAL NEWS. REAL VOICES.
Help us tell more of the stories that matter from voices that too often remain unheard.