Last year I shared a list of some of my favorite novels that I've read during my fifteen years in the book business. As much as I love falling into a great novel, I've also always been drawn to powerful personal stories from ordinary people. I read them for their piercing loss and the match-lit path they illuminate to move past it. Here are seven personal stories that brought me to tears, kept me up at night, and stayed with me after. Some are straight memoirs, some are less conventional in form, some are broader in scope, but all are rich and satisfying.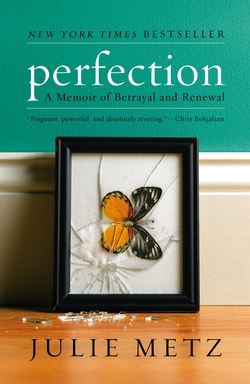 Perfection by Julie Metz
When Julie Metz's husband died unexpectedly, she found herself a sudden widow with a six-year-old daughter. She then discovered that her husband had been unfaithful to her throughout their marriage. This is a candid and moving story of loss, grief, betrayal, and reinvention.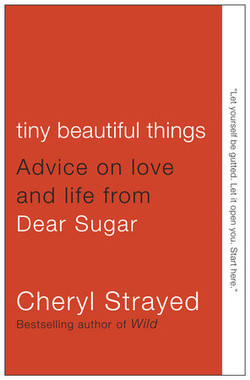 Tiny Beautiful Things by Cheryl Strayed
Cheryl Strayed, author of Wild, is as candid and compassionate as ever as "Sugar," the formerly anonymous online columnist at The Rumpus. Tiny Beautiful Things is a striking collection of "Dear Sugar" columns, the gentlest tough-love advice you'll ever need to hear.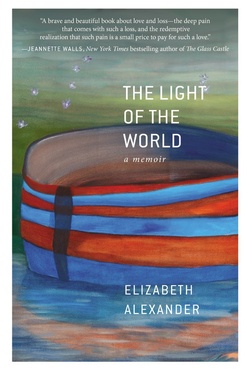 The Light of the World by Elizabeth Alexander
The poet Elizabeth Alexander (she read her original poem "Praise Song for the Day" at President Obama's 2009 inauguration) was married to the Eritrean painter Ficre Ghebreyesus when he died suddenly, leaving her a widow with two adolescent boys. Deeply moving but not sentimental, The Light Of The World is their transcendent love story. If you're a fan of Joan Didion's The Year Of Magical Thinking, pick this one up. And a box of Kleenex, too.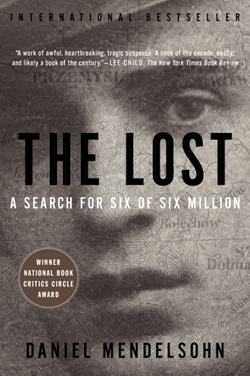 The Lost by Daniel Mendelsohn
In this powerful, riveting book, Daniel Mendelsohn searches out the truth of what happened to six of his Polish relatives who perished in the Holocaust. This quest to learn the fates of "six of the six million" is part memoir, part mystery, and part scholarly detective work.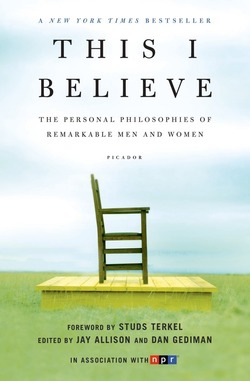 This I Believe by Jay Allison
Perhaps you listen to the NPR segment "This I Believe," where people (some famous, most not) share their personal philosophies and credos in brief essays. I was so moved by these glimpses into people's lives that I submitted an essay myself. While it didn't get selected, this book collects ones that did into a textured quilt that reveals what really matters to us as people.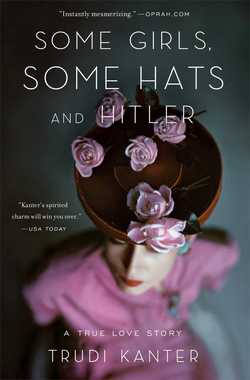 Some Girls, Some Hats and Hitler by Trudi Kanter
In 1938, Trudi Kanter was a stunningly beautiful, young Jewish hat designer for the best-dressed women in Vienna, but as Hitler's tanks rolled into Austria, the world she knew collapsed. This slim, enchanting memoir is the story of how she and her husband fled from Vienna to Prague to London during the Blitz (think "Casablanca," not "Schindler's List").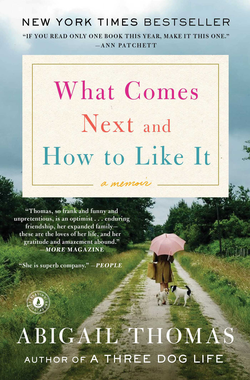 What Comes Next and How to Like It by Abigail Thomas
New from the bestselling author of A Three Dog Life comes this exhilarating and superbly written memoir about aging, family, creativity, tragedy, friendship, and the richness of life. Wise and witty, it is a beautiful examination of Abigail Thomas's life today.
 
A lifelong reader and writer, Wendy Sheanin is Vice President, Director of Marketing at Simon & Schuster.
See the full list at Off the Shelf, a daily blog that connects great readers with great books.
More Recommendations from Off the Shelf:
Calling all HuffPost superfans!
Sign up for membership to become a founding member and help shape HuffPost's next chapter