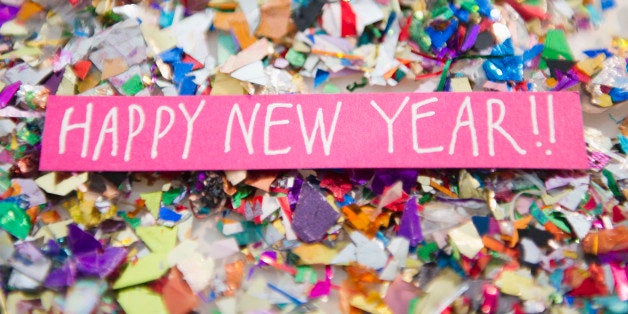 I'm usually not a fan of New Year's resolutions, mostly because they tend to center on weight loss, looks and other superficialities, plus they're nearly impossible to observe 100 percent of the time. But this year I'm shaking things up.
In the spirit of sisterhood, and in a concerted effort to be the best possible role model for my increasingly aware daughter and my as-yet-born son (due to arrive in June!), I've compiled a brief list of feminist resolutions to help guide my 2015. (Of course, with a newborn in tow, it remains to be seen just how successful I'll be at adhering to these!)
1. Support other mothers. I'm about to be painfully reminded of the horrors (the sleep deprivation! the sore nipples! the screaming and crying!) that accompany life with a new baby, and I can't think of a better time to encourage and emotionally support other women who are going through the same thing.
2. Indulge in self-care. Whether it's a mani-pedi, a massage or even 20 minutes of "me" time in the evenings, self-care is mandatory. And make no mistake about it: this is undoubtedly a feminist act because with self-care comes self-preservation.
3. Patronize the (female) arts. Watch more female-directed and produced films. Read more books written by women, etc.
4. Be more body-positive. And I don't mean talk the talk, but really walk the walk. Especially after I give birth and impatiently wait for my body to snap back into shape.
5. Be a better ally. Not just for other women, but more widely for communities of color and LGBT individuals.
6. Keep paying attention. To politics, rape culture, feminist change makers, protestors, white privilege, women's representation in the media -- all of it. Because knowledge is power and can be transformative.
7. Buy that "This is What A Feminist Looks Like" onesie once and for all.
Join the party and share your resolutions below!

This article originally appeared on sherights.com.
Related
Popular in the Community