We've all been there 3:00 hits, suddenly our lunch has worn off, and we're in need of a snack. Sometimes in the moment we impulsively reach for the worst options, like chips or candy. That's why I've compiled seven of my favorite afternoon snacks easy for prepping ahead of time to help avoid bad snack choices.
1. Yogurt Parfaits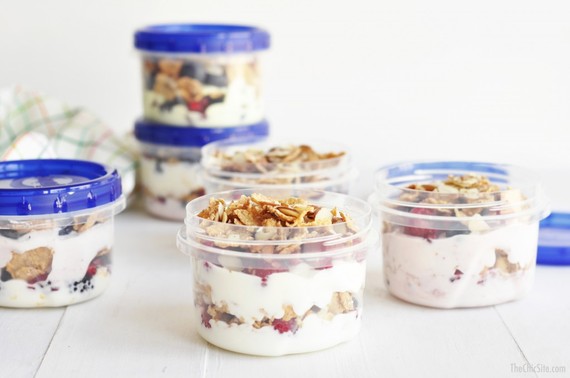 2. Toast 9 Ways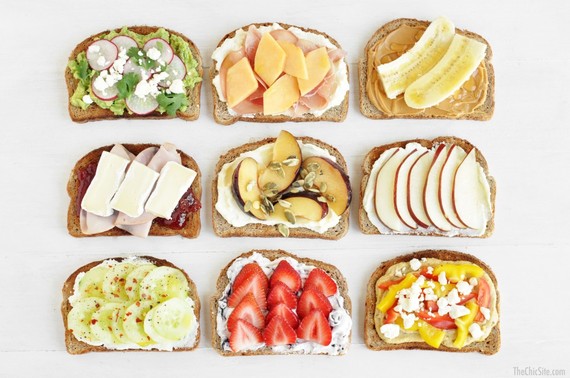 3. Fruit Kabobs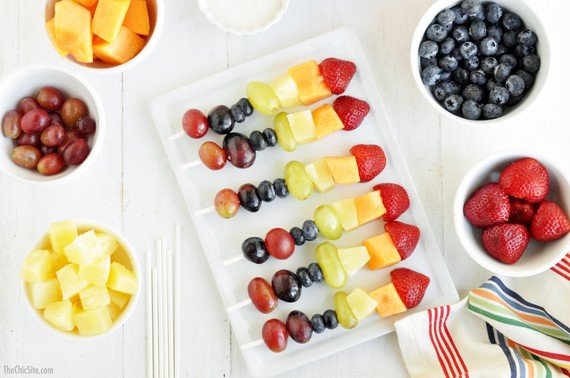 4. Frozen Yogurt Popsicles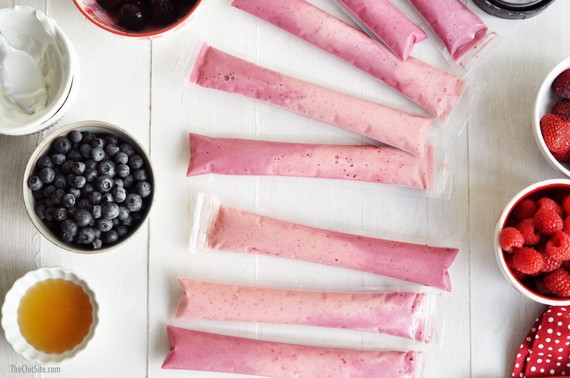 5. Pre-Prepped Veggies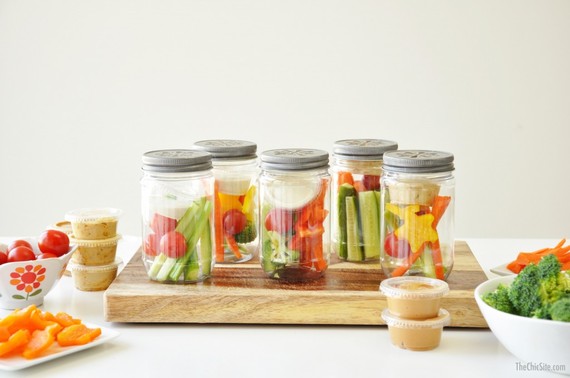 6. Overnight Oatmeal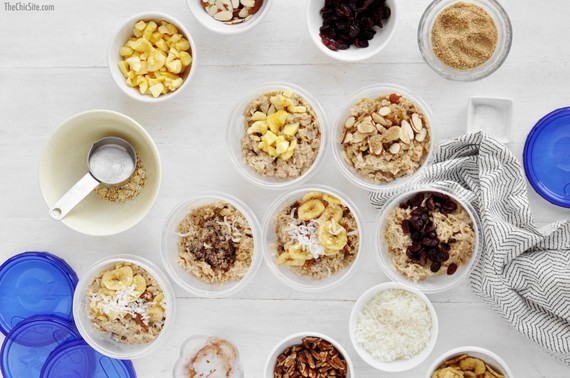 7. Ready to Blend Smoothies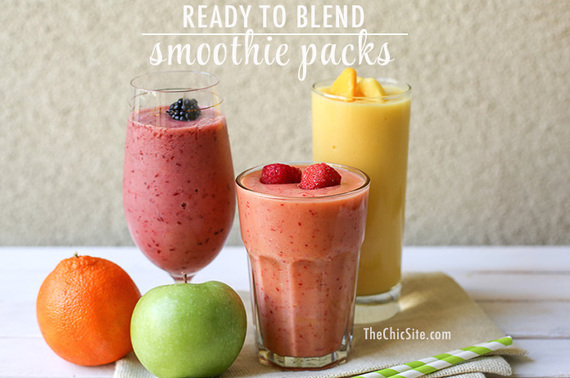 You May Also Like:
Rice Cakes 9 Ways
Healthy Ways to Start Your Day
Slow-Cooker Freezer Meals
Want more healthy recipes? Head on over to The Chic Site now! You can also subscribe to my YouTube channel or follow me on Facebook and Instagram.