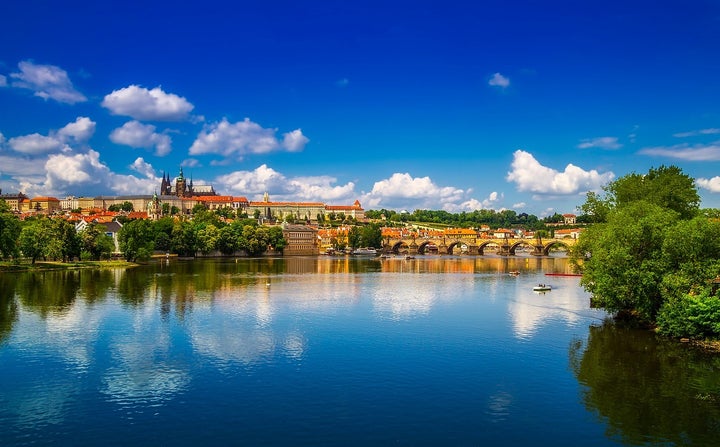 If you are one of the 100 million U.S. Americans planning to watch New England play Atlanta on February 5th, you may be thinking ahead toward that requisite beer purchase. The Big Game typically ranks as the eighth top beer-sales holiday in the United States, which is even more impressive considering its timing in the thick of winter.
Now is a good time to learn about beer from the Czech Republic, which consistently ranks as the number one per-capita beer consumer worldwide, with approximately 150 liters consumed per person per year. Here are some things to know when you are in the beer capital of the world:
Beer is so significant to Czech culture and national pride that some intercultural consultants (including us!) recommend complimenting Czech beer as a way to start the conversation and engage with your new Czech acquaintances.
The city of Plzeň (Pilsen) is hailed as the birthplace of the pilsner style of beer. This light, golden lager has inspired hundreds of variants, including the more bitter German pilsner and lighter American pilsners that comprise much of the U.S. market.
Whether bottled, canned, or on tap, Czech beer is sold by the half-liter, roughly 40% more volume than a U.S. American bottle.
For a country so big on beer, there is surprisingly little variance in the style of beer you might find in a Czech pub. Popular brands include Pilsner Urquell, Staropramen, Kozel, Radegast, Gambrinus, and Krušovice. They are all served in the light, golden lager style with Alcohol-by-Volume of 4.5-5.5%. A high-quality Czech pilsner benefits from finer carbonation and creamier head than American beers.
Some brewers do offer darker beers and they are widely available, but tend to be lighter in taste and body than typical dark beers.
Many Czech pubs have a standard beer that they serve, indicated by a logo and sign above the door. Natives may not even look at a beer menu, opting instead to simply ask for one beer jedno pivo .
One beer costs roughly 20-50 Czech crowns, making it under $1-$2 and less expensive than bottled water in most pubs and restaurants.
Bonus fact: The Czechs say that beer builds beautiful bodies. Beer is finely intertwined with the Czech culture and experience, and deservingly so, given the delicious taste and affordable price!
Remember these fun facts and enjoy a more meaningful experience during your next trip to the Czechia.
Sharon Schweitzer, J.D., is a cross-cultural trainer, modern manners expert, and the founder of Protocol & Etiquette Worldwide. In addition to her accreditation in intercultural management from the HOFSTEDE centre, she serves as a Chinese Ceremonial Dining Etiquette Specialist in the documentary series Confucius was a Foodie, on Nat Geo People. She is the resident etiquette expert on two popular lifestyle shows: ABC Tampa Bay's Morning Blend and CBS Austin's We Are Austin. She is regularly quoted by BBC Capital, Investor's Business Daily, Fortune, and the National Business Journals. Her best-selling book Access to Asia: Your Multicultural Business Guide, now in its second printing, was named to Kirkus Reviews' Best Books of 2015. Sharon is the winner of the British Airways International Trade, Investment & Expansion Award at the 2016 Greater Austin Business Awards.
Support HuffPost
The Stakes Have Never Been Higher
Related
Popular in the Community