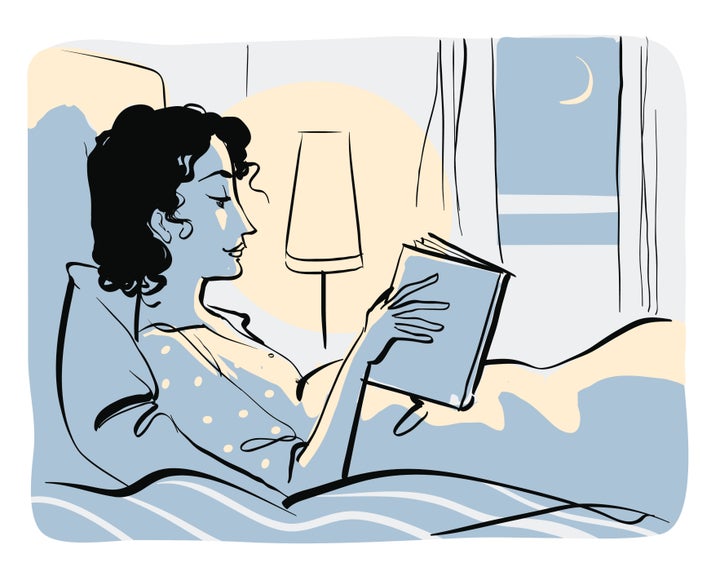 Relative to other awards seasons, book award season is slightly less concerned with who wore what. Instead, each autumn various committees clue readers in to what to read -- a means of culling through the stacks and stacks worth of reads to select a few deemed outstanding.
Below, we've selected a few of our favorite nominees and winners of prizes such as the Man Booker Prize, the National Book Award, the Kirkus Prize, the Hugo Awards, and the National Book Foundation's 5 Under 35 list.
Note: While our selections are decidedly woman-centric to account for the disproportionately male bent of most awards, we couldn't help but include a few stunning books by men such as Marlon James, the first Jamaican recipient of the Booker.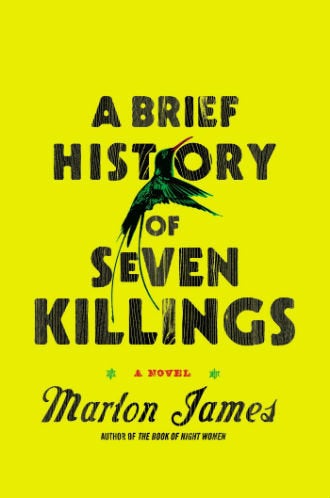 A Brief History of Seven Killings by Marlon James
James' novel isn't easy to read -- the author said so himself when accepting the Booker Prize earlier this week. But, the dense plot and shifting narration is worth navigating -- if you do, you'll find yourself lost in the middle of an emotionally gripping narrative, swirling around an assassination attempt against Bob Marley in 1976. The novel careens forward through the early '90s, using the voices of both gang members and journalists to tell the story of violence in Jamaica today.
From our review: "James' long, sprawling, masterfully woven together novel finds its redemption in the indomitability of the human will to live, and its light in a sly, sardonic humor that finds its way in amongst the horrific violence and grinding, Sisyphean cycle of misery."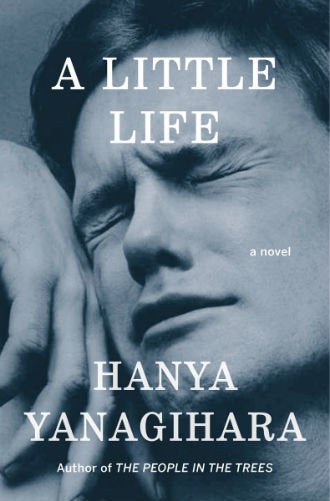 A Little Life by Hanya Yanagihara
Yanagihara has been shortlisted for both the Booker Prize and the National Book Award, and for good reason. A Little Life is a fable-like novel that follows four friends over decades' worth of personal tumult, ambitious pursuit, and unrelenting friendship. What the book lacks in plausibility (the four friends each soar to great heights in their respective pursuits) it makes up for in a close read of grief, as protagonist Jude relates each prosaic detail of his fraught inner life.
From our review: "Emotionally harrowing yet full of rather implausible sources of comfort, A Little Life somehow throws readers between the most unlikely extremes of horror and joy that life holds, making for a compulsively readable if artistically flawed sophomore effort."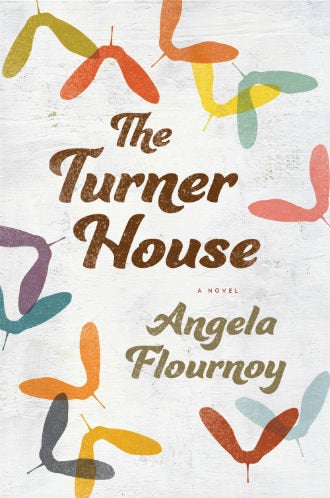 The Turner House by Angela Flournoy
An earnest family man, Francis Turner, moves to Detroit full of dreams of owning a home that will last generations. He works to build such a family, and rejects any concept of mysticism or a past coming back to haunt him. But, despite his best efforts and those of his family, the house crumbles along with the rest of the city, lessening in value as time wears on. Turner's family reassembles to discuss the fate of the house in Flournoy's stunning novel, which has been nominated for the National Book Award. Flournoy has also been named a 5 Under 35 honoree by the National Book Foundation, joining the ranks of such writers as ZZ Packer and Tea Obreht.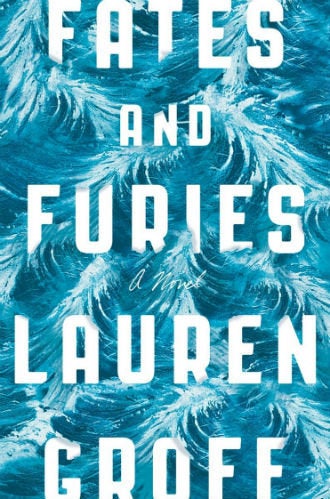 Fates and Furies by Lauren Groff
Groff's book is likely to elicit polarized responses. On one hand, her portrayal of a marriage held together not by closeness or communication but by the things that aren't said may seem unrealistic to some couples. On the other hand, her artful construction of a pair of characters whose opposites complement one another so exactly that their union, while fairy tale-like in the mind of theatrical Lotto and taxing for his wife, the quiet and hardworking Mathilde, seems meant to be. Select it for your next book club pick, and lively discussion will be unavoidable.
From our review: "A saga of secrets, Fates and Furies examines the conjoined perspectives that make up a mostly happy -- if at times tragic -- marital relationship."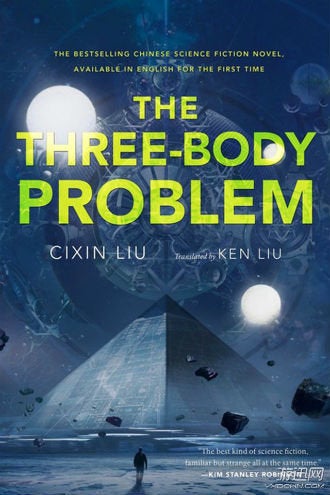 The Three-Body Problem by Liu Cixin
At this year's Hugo Awards, Liu Cixin became the first Chinese author to win the prize for Best Novel, beating out a lineup of U.K. and U.S. authors. Published in Chinese throughout 2006, the book was translated into English last year by sci-fi writer Ken Liu. The novel confronts a classic conflict in science fiction, which is how humanity would respond to impending alien invasion. Would you prepare to defend yourself and your home from the intruders, or work with them to wipe out a flawed society and start anew? That Cixin's book is set amid the Chinese Cultural Revolution makes it that much more fascinating.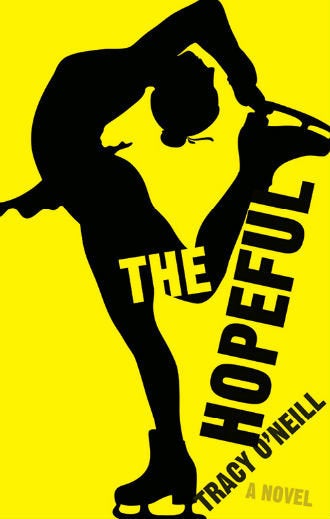 The Hopeful by Tracy O'Neill
Another recently awarded 5 Under 35 honoree, O'Neill is the author of a debut novel that examines the darkness and obsession underlying the measured, lovely sport of figure skating. At only 16, protagonist Alivopro Doyle has a great deal of pressure resting on her shoulders and nimble feet. She's a wizard at figure skating -- so much so that her career could thrust her onto the Olympic stage. Under such pressure, Ali falls hard, fracturing her spine and her ambitions. O'Neill's personal story about the detrimental pressures of sports is ultimately both a beautiful narrative and a political statement worth listening to.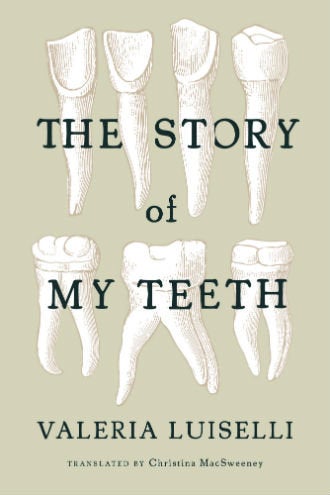 The Story of My Teeth by Valeria Luiselli
As the back of Luiselli's weird and wonderful new novel will tell you, it was "written in collaboration with the workers at a juice factory." This fact may seem like fiction -- how could an author pull off such a feat? -- but blurring the lines between real and unreal is sort of the point. The protagonist of The Story of My Teeth is named Highway, and, late in his life, he's taken up traveling, afforded by his collection of teeth, which he erroneously leads people to believe belong to the likes of Virginia Woolf and Plato.
From our review: "Luiselli prompts us to consider the uneasy relationship between fact and fiction, and whether the two can ever truly meet, or even become one and the same."
PHOTO GALLERY
8 Books By Women You Should Definitely Read
REAL LIFE. REAL NEWS. REAL VOICES.
Help us tell more of the stories that matter from voices that too often remain unheard.