Those sales figures make telling other people how to live their lives a lucrative career opportunity. Consequently, much of the advice being peddled is really about telling people what they want to hear -- and, maybe more importantly, branding the advice-giver as someone consumers want to give their money to.
Here, taken from my new book, Good Advice from Bad People, are five self-help experts who failed to follow their own advice to disastrous effect.
"Promise only what you can deliver, and deliver what you promise." - Charles J. Givens
He's totally forgotten now but in the 1980s, Charles Givens was one of the most successful self-help authors and motivational speakers in America. He had a million copy-bestselling book, which was rewarded with a $3 million contract with Simon & Schuster. Ultimately though, it was Givens's inability to deliver what he had promised that got him into trouble with the consumers who ponied up for his advice on delivering what you promise. He lost a major lawsuit that accused him of over-promising and under-delivering, and when he died in 1998, he had $2.8 million in assets and debts of $86 million -- a thematically undermining outcome for a man who'd written books like Wealth Without Risk: How to Develop a Personal Fortune Without Going Out on a Limb.
"We need to learn to have realistic expectations and let people off the hook. By giving people room to be human, we can avoid a lot of heartache." - Victoria Osteen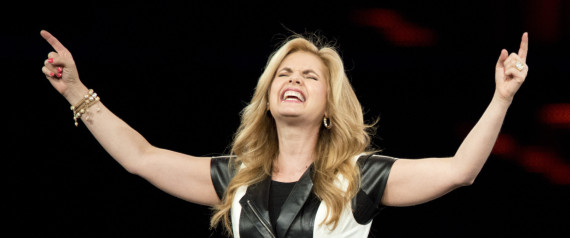 As the wife and co-pastor of mega-church leader Joel Osteen, Victoria has quickly become a high-profile self-help expert in her own right. Her book Love Your Life: Living Happy, Healthy, and Whole was an instant New York Times bestseller, and she followed that with a daily devotional and a series of books for children.
Unfortunately, Ms. Osteen's vision for realistic expectations and letting people off the hook didn't extend to flight attendants. In December, 2005, she was involved in an altercation with flight attendants on a Continental Airlines flight to Colorado, where she and her family were planning a ski vacation. Apparently Ms. Osteen became upset about a liquid spilled on the armrest of her first-class seat. "This is ridiculous. I'm a first-class passenger," the self-help author whose chapters include "Embracing What's Important" and "Keeping the Right Perspective" reportedly bellowed. She was booted off the flight and fined $3,000 by the Federal Aviation Administration.

"Fear is the enemy, love is the cure. . . Ask yourself: What is the most loving, caring thing I can do in this situation for all concerned? Then do it without judging the answer." - Jeff Locker

Jeff Locker was a successful motivational speaker in the 1990s; he had a consulting business and a book that promised to deliver better performance and better relationships through higher self-esteem. But by 2009, Locker's fortunes had taken a turn. He was deeply in debt when he called his wife to tell her he had a flat tire and would be home late. He was then found stabbed to death in his car in Harlem. Police quickly apprehended a homeless man who was using Locker's debit card.
It all seemed like a tragic robbery-gone-bad, but when detectives arrived at Locker's home to tell his family, they didn't seem especially shocked. "I'm going back to bed," his daughter announced. Police eventually found instructions Locker had sent his wife about the $14 million in life insurance he'd recently purchased. The homeless suspect explained that Locker had given him his debit card in exchange for murdering him: suicide by hit man as a means of getting around his life insurance policies' clauses that barred payouts in the case of suicide. It was, Locker had apparently decided, the most loving thing he could do for his family.
The facts of the case were not in dispute: Both the prosecution and the defense agreed that the hit man had simply held the knife while Locker lunged into it. But the jury, under the weight of the judge's instructions, didn't buy the defense: He was convicted of murder and sentenced to at least 20 years in prison. Meanwhile, Locker's family wasn't even able to collect the insurance money because Locker had lied on the applications.
"You have to be confident as you face the world each day, but you can't be too cocky. Anyone who thinks he's going to win them all is going to wind up a huge loser." - Donald Trump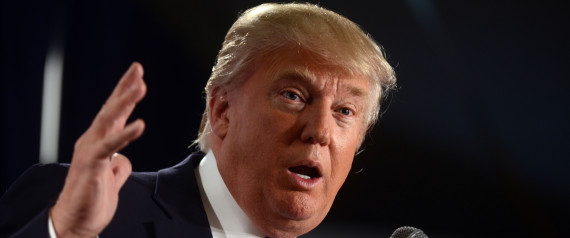 In 1987, Donald Trump was a respected real estate mogul and his first book The Art of the Deal was a mega-bestseller. So: He followed his good real estate investments and blockbuster book with a string of terrible real estate investments and an awkwardly timed book.
By the time Surviving at the Top, which contains Trump's exhortation about humility, was released in 1990, the economy had taken a turn for the worse. His net worth was tanking as he fought to avoid bankruptcy on his overleveraged real estate empire -- which was, of course, a product of his excessive cockiness.
The Los Angeles Times noted in a scathing review: "The title alone, 'Surviving at the Top,' is so perversely marvelous that there ought to be a contest to invent others that could equal it. Here are a few candidates: Marie Antoinette's 'Keeping My Head,' Achilles' 'Recovering From a Hamstring Injury,' Gen. Custer's 'Outfoxing the Enemy' and Jean Claude Duvalier's 'President for Life.'"

"In [the] wake of this Internet explosion, we must not forget to remain technologically responsible." - Michael Fortino

Michael Fortino was a successful motivational speaker and expert on time management. His dubious calculations on how much of their lives Americans spend engaged in mundane tasks (seven years in the bathroom, five years waiting in line, eight months opening junk mail) landed him mentions in The New York Times, The Wall Street Journal, Business Week, The Today Show, The Tonight Show, Good Morning America, and Harper's Index.
President George H.W. Bush said, according to an endorsement on Fortino's book, that "Responsible Americans like Michael Fortino show concern for tomorrow's generation."
As it turned out, Fortino's concern for and interest in the younger generation was more than motivational: On November 4th, 2005 during a speaking trip, Fortino was having trouble with his laptop. When he brought it to Best Buy for repairs, they discovered hundreds of images of child pornography and a browser history full of kiddie porn sites. Fortino had also rigged up a hidden camera in a small room on his boat and taped girls between the ages of 11 and 16 changing clothes.
He pleaded guilty and then landed in additional trouble when it turned out he'd forged letters to the United States Probation Service asking for leniency. He's currently serving 20 years in prison with no internet access.

"It is not fair to marry a woman and not be concerned with fulfilling her dreams." - Thomas Weeks III Pentecostal televangelist Thomas Weeks III and his wife, gospel singer Juanita Bynum, were stars of the Christian media. In addition to their books and TV show, they taught a popular workshop called "Teach Me How to Love You" -- which they billed as the "Relationship Conference of the Decade." Their own 2002 wedding had been broadcast live on Christian television.
But by August 21st 2007, the marital bliss they'd pontificated on in their Teach Me How to Love book was gone. Weeks was arrested after an event that involved kicking his wife in a hotel parking lot, leaving her with severe bruises. He was initially charged with aggravated assault and making terroristic threats, but pleaded guilty to a single count of assault and was sentenced to three years' probation, 200 hours of community service, and anger management classes.
After the couple divorced, Weeks self-published a book in which he blamed their split on Bynum's vanity -- "She wanted to be the next Oprah at any cost," he explained -- and, apparently, rather than helping her fulfill her dreams, he figured he'd assault her. In 2009, Weeks remarried; only this time, instead of touting his relationship as a model for others, he wisely opted for a quiet ceremony with a honeymoon to an undisclosed location. Weeks is currently busy rebuilding his ministry and reputation with books like Millionaires Don't Go to Sleep Without Brushing Their Teeth. Another great bit of advice.

"God will bless your marriage to the degree to which you are obedient to the covenantal design. If you disobey the terms of the covenant, your marriage will fail. If you ignore the structures of your marriage relationship, you are vulnerable to disaster." - Ted Haggard As President of the National Association of Evangelicals and pastor of a Colorado megachurch, Pastor Ted Haggard was one of the most prominent voices in Christianity. He parlayed that platform into a string of popular books, including 2006's From This Day Forward: Making Your Vows Last a Lifetime, which he co-authored with his wife Gayle Haggard.
Then, in November 2006 -- seven months after his Christian marriage book was released -- a male escort went to the media an accused Haggard of having paid him for sex and crystal meth. At first Haggard denied everything, but then he admitted that the allegations were true. He lost his job and his reputation and was reduced to selling insurance.
But he's since staged a remarkable comeback: He appeared on Celebrity Wife Swap, a reality show where he temporarily switched wives with Gary Busey -- a tactic not specifically recommended in From This Day Forward. He has his own fast-growing church again, where he preaches, to his credit, a message of tolerance and compassion.
REAL LIFE. REAL NEWS. REAL VOICES.
Help us tell more of the stories that matter from voices that too often remain unheard.