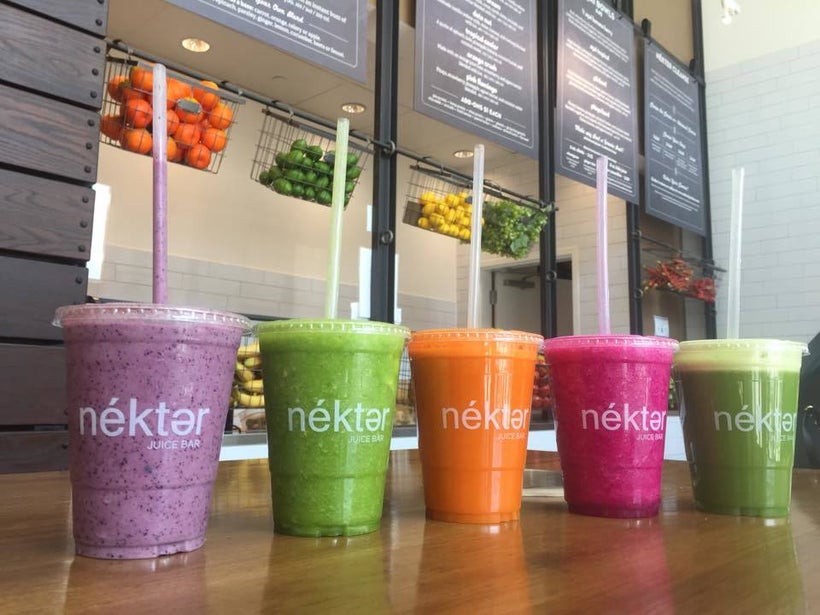 So you've launched your startup…along with the other 999,000 businesses launched this year. Congratulations. Business launches are exciting to say the least, and a surprising number break onto the scene annually. But just as disrupting are the statistics of failure. In fact, 9 out of 10 startups will fail. In the face of reality, how can you outlive the statistics and avoid the tidal wave that 90% of startups will face?
The secret to scaling your startup lies in some good old-fashioned growth hacking. Actually, growth hacking is a fairly new phenomenon that is taking the business world by storm. Perhaps this all-too-common buzzword elicits little response in your jargon-glazed eyes. But consider this real-life scenario to illustrate the possibilities. Nekter Juice Bar, another phenomenon that has taken its own industry by storm, has transformed how health-conscious consumers look at restaurant options with its innovative ideas and scrumptious smoothies.
Their growth over the last few years has been difficult for outsiders to keep up with. But, like most startups, unless intentionality is applied now toward maintaining and furthering growth, it too can hit a wall. In order to continue this growth and accelerate it into the future, Nekter is going to have to execute strategies that get their name out in front of new consumers who haven't heard of them, and develop a Nekter tribe of ambassadors from new and loyal smoothie-ists.
If you, like Nekter, want to see accelerated growth toward scale, implement these 7 steps to strengthen yourself against the statistics.
1 – Gain Massive Exposure with SnapChat Geofilters
Everyone loves SnapChat (and accruing social "likes" and comments). It's a simple strategy that anyone can implement with the snap and send of a picture. Encourage your existing fan base and employees to utilize SnapChat to show off what they love about your brand. Make sure to add the SnapChat Geofilter to every send so recipients can see where and what their friends are digging.
2 – Establish Instant Connection with FB Live (And, Now IG Live!)
Pictures may be worth 1000 words, but video is where it's at in today's social-savvy world. Utilize the power of social connection and technology to instantly connect with your fan base. Employees and consumers have a live forum at their fingertips with FaceBook Live. Make a smoothie. Buy a smoothie. Rave about what you love. Incentivize employees and customers to share it with their world—live!
3 – Spearhead giveaways with IG Stories and Snapchat
If Nekter, for example, wants to gain the attention of new health-minded consumers, giveaways are dynamite. Who doesn't love free stuff? Launch a contest on Instagram Stories and on SnapChat. Encourage people to come to your store and snap a pic with free swag, friends and smoothies, or even a giant standee or masco—then post it to their IG or Snapchat accounts. Don't forget the #hashtags. This will give your customers the social attention they desperately want and send your name, logo and coolness out into the social ether. These live interactions can be promoted on IG but the actual giveaway should be done via Stories and Snapchat so that they create immediacy because they go away after the stream is over.
4 – Create Authentic Media with Influencer Marketing
The social world can be a black hole without a targeting plan. Connecting with social influencers in your space can easily and quickly extend your own influence to their thousands or millions of followers who are already listening to them. Nekter's health-conscious audience, and your own, can be increased by tapping into the right social groups and hashtags, and following the trail to experts in that space. Make sure to include reciprocity in your influencer marketing plan. Nobody likes a taker. If they share your content, give them a share back. Let's keep the social space polite. Plus, Nekter can utilize actual influencers in organic and effective campaigns.
5 – Tap into Experiential-Based Offline Activity
Reaching new consumers can be tough, and its important to tap into all platforms where they are, including offline. Consumers don't just want a smoothie, or a product or your brand for that matter. At least they don't always know they do. But they do love experiences. Create an offer they can't resist to bring them in. Perhaps a healthy cooking class. Or a happy hour half-price smoothie. Or, if you're feeling really wild, go all-out with a 'Relax with Nekter' event with massages and smoothies. Girls night out. Guys night out. Get creative. Bring them to the store or go to where they're at—malls, schools, big-box stores, health centers. Get their attention to get their loyalty.
6 – Get obsessive about Analytics Tracking
Metrics are crucial to any startup that wants to fine-tune its strategy. Knowing where your traffic is coming from will show you which ads and platforms are working for you and which you need to ditch. Analytics tracking will empower you to streamline your marketing into a lean, efficient conversion machine by focusing your energies. Utilize those avenues and platforms going forward to get the most bang for your marketing buck and getting your name in front of your target audience.
7 – Develop Email Lists and Drip Campaigns
Email is the pathway to conversion. Its by no means the only way, but it's a great way. Build up an email list, then segment it in whatever way makes sense to your business. Prospects. Existing customers. Interested in franchise opportunities. You can then send targeted email marketing campaigns to your groups based on their interests. You can get as specific as you want with your segmentation. Free offers, downloads, ebooks, videos—sharing content or having solid calls-to-action are proven ways to move your prospects through your marketing funnel and into your store.
You (and Nekter Juice Bar) have the potential to move upward toward unprecedented growth—but sustained growth can't happen by accident. Growth hacking intentionality is key, and implementing the right strategies will help take the health food industry and your own to the next level.
Calling all HuffPost superfans!
Sign up for membership to become a founding member and help shape HuffPost's next chapter
This post was published on the now-closed HuffPost Contributor platform. Contributors control their own work and posted freely to our site. If you need to flag this entry as abusive,
send us an email
.