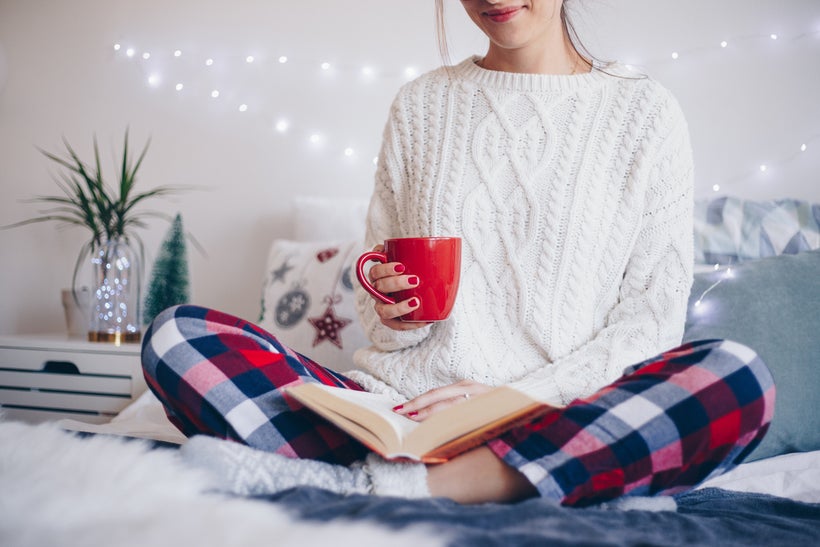 Nothing is cheerier than a home filled with people you love over the holidays. Family and close friends may be pulling into your driveway over the next weeks, sharing your kitchen table and staying up late reminiscing. Your preparations are probably already underway as you stock up on groceries, wash bed linens and scrub your shower sparkling clean.
In the hustle and bustle, don't forget a few more touches which add warmth to your guest room and make your visitors' stay special.
Make the Guest Room Spic and Span
Your spare bedroom has probably been idle for several months, so it's time to pull out your duster and get to work. No doubt the family pet has taken a nap or two on the duvet cover so it would be prudent to wash or dry clean it before their arrival. Also air out the pillows and put on a fresh set of quality bed linens. Dust the nightstands and wipe out drawers, leaving everything organized and tidy. If you've been storing your unused golf clubs or summer clothes in the closet, move them to another location to make room for luggage.
Think Practical
Last time you traveled, what were the things you longed for while you were away? Provide these necessities: fabric-covered clothes hangers, fluffy white towels, travel-sized lotion and a water bottle on the nightstand. Stack extra blankets in the closet in case your guests get chilly in the middle of the night. Before everyone arrives, make sure you're stocked up on the items they may forget or need such as ibuprofen, extra toothbrushes and basic toiletries.
Add Some Thoughtful Details
Fresh flowers in a pretty vase add a personal touch. Arrange a handwritten welcome note and some dark chocolate on your visitors' pillows and stock a basket full of healthy snacks. Granola bars, trail mix and apples might be exactly what your friends or family need when they arrive after a long journey.
Decorate
You've decked the halls throughout the rest of your house—don't forget holiday cheer where your guests will stay during their visit. A small tabletop Christmas tree or a festive garland around the window sill will make the room holiday-ready. If your lights are on a timer, remember to show your guests how to turn them off so their sleep isn't disturbed. As always, keep safety in mind: a room that will have children in it should be free of electrical cords accessible to toddlers.
Accommodate Everyone's Needs
As host, it's your job to make sure everyone is comfortable. If your guests are traveling with young children, ask if they need a portable crib or blow up mattress. Remove clutter from the walkways to minimize fall risks. Inquire about any dietary restrictions, special requests or particular needs.
Consider Light and Noise Issues
Those gauzy white curtains may look pretty, but are not thick enough to block light adequately. Invest in curtains which will keep the sun out and provide some insulation at the same time. Do you have a needy pet who will scratch at the door to enter the guest room? You may want to crate him comfortably in another part of the house so your guests sleep won't be disturbed.
If your guests need to use the restroom during the night, they shouldn't have to fumble around in the dark. Invest in a few inexpensive night lights to lead the way to the restroom, kitchen and family area. Do a quick check and replace burnt bulbs in lamps and overhead lights.
Bottom line: prepare carefully so you are not overwhelmed when your holiday guests ring the doorbell.
Calling all HuffPost superfans!
Sign up for membership to become a founding member and help shape HuffPost's next chapter
This post was published on the now-closed HuffPost Contributor platform. Contributors control their own work and posted freely to our site. If you need to flag this entry as abusive,
send us an email
.