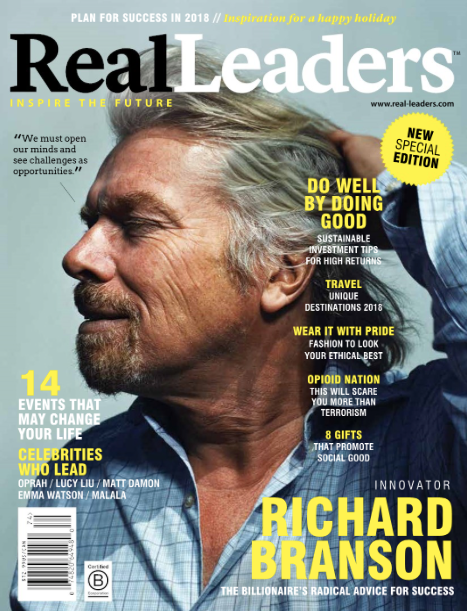 In the chaos of the world today, we look to our leaders to help us make sense of all that is happening around us. But with politicians and lawmakers often unreliable, who is there to guide us down the correct path, to help us envision solutions to the world's problems when we can't see them for ourselves? A true leader is confident, yet collaborative and caring, with a clear vision for the future.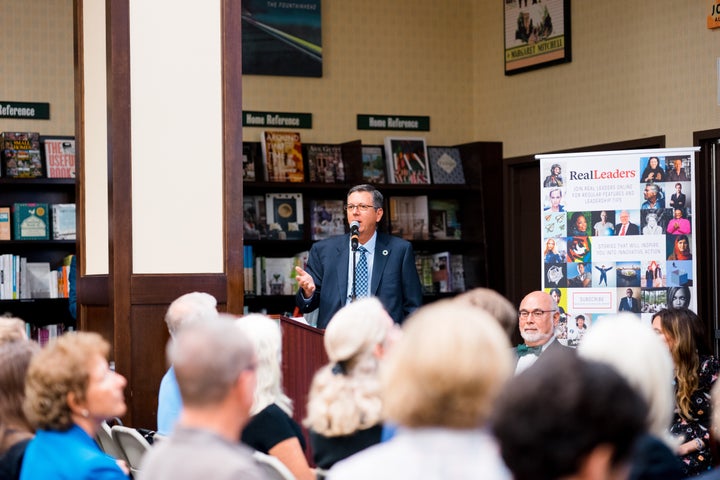 At an event in New York recently, a group of emerging leaders discussed the innovative actions they are taking to achieve the United Nations 17 Sustainable Development Goals. From climate change to gender equality and social change through innovation, these seven leaders are on a mission to change the world. The event was hosted by Real Leaders –the world's first sustainable business & leadership magazine that was celebrating their global launch. Here are some of the leaders that spoke in New York and showed what it means to really impact the world today.
Alex AmouyelAlex Amouyel is driven by her passion for social change through human connection. As the Executive Director for MIT Solve, a marketplace connecting innovators with resources to solve global challenges, Amouyel brings together the world's top thinkers to create unique and exciting partnerships focused on solving some of our planet's toughest issues. Amouyel's optimism is infectious as she encourages everyone she meets to connect, innovate, and solve problems.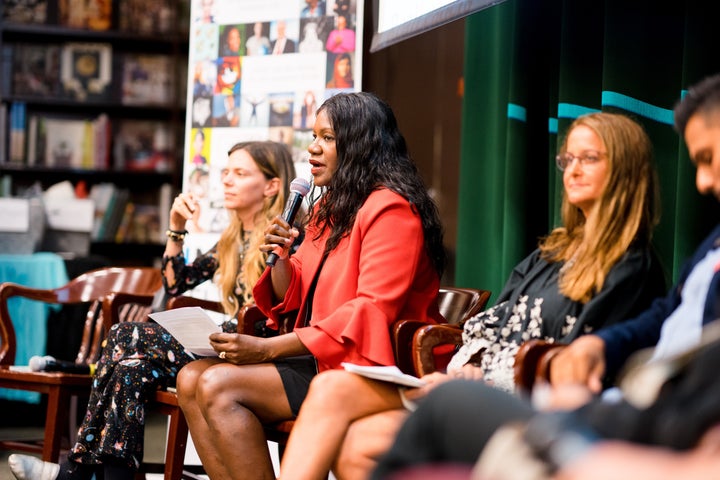 In 1984, Benita Fitzgerald Mosley won the gold medal in the 100 meter hurdles at the Los Angeles Olympic Games, becoming the first African-American woman and second American to accomplish the feat. Today, she is the CEO of the Laureus Sport for Good Foundation USA, where she is dedicated to improving the lives of children through sport. Fitzgerald Mosley knows firsthand the benefits of sport in all aspects of life, and is dedicated to providing disadvantaged youth to do what kids do best: play.
Jay Shetty is spreading the spreading the message about millennial positivity, motivation, and success far and wide. You could call him an online philosopher, a YouTube sensation, a vlogger, filmmaker, host, even a former monk, but whatever you call him, he's one of the most inspiring voices on social media today. With over 100 million views on his viral wisdom videos and 500,000 followers across social media, Jay is reaching millions with his message of change.
Jess Jacobs is a champion for women's rights and gender equality, which she believes can solve our greatest social and economic disparities. Together with Population Services International (PSI) and the Maverick Collective, she is building educational community centers for young women in West Africa. The centers will offer advocacy tools designed to destigmatize reproductive care and increase access to safe and legal health care. She is also the co-founder of Invisible Pictures, a women-led production company creating film, TV, and digital content designed to increase engagement with social justice issues in media.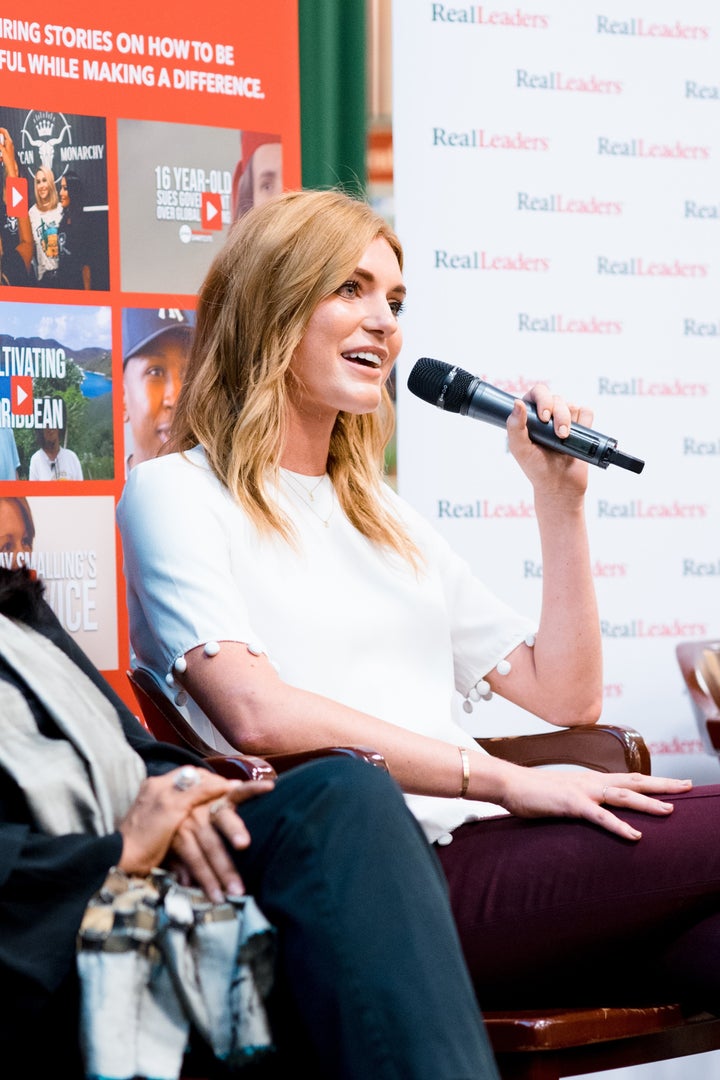 With the global threat of nuclear proliferation ever growing, Jonathan Granoff is dedicated to advancing the rule of law to address the threats posed by nuclear weapons. He is an attorney, author and international advocate emphasizing the legal, ethical and spiritual dimensions of human development and security He is president of the Global Security Institute, Senior Advisor to the ABA's Committee on Arms Control and National Security and Co-Chair of the ABA Blue Ribbon Task Force on Nuclear Non-proliferation. In addition, he is Senior Advisor to the Nobel Peace Laureate Summit and has served as Vice President and UN Representative of the Lawyer's Alliance for World Security. If Granoff has anything to say about it, the threat of nuclear war will diminish greatly in our lifetime.
The negative environmental impacts of so-called "fast fashion" and conventional apparel manufacturing have come to light in large part because of the work of Marci Zaroff, a pioneer in the market for organic and sustainable apparel and home textiles. As Founder and face of Under the Canopy (UTC), Zaroff is leading the movement toward pure, transparent and authentic processes in today's fashion and beauty products.
World Bank Senior Communications Officer Maya Brahmam is tasked with what appears to be an overwhelming job, but she does it with ease. Leading communications for dozens of clients with the World Bank, Brahmam's way with words and ability to communicate and empathize with citizens from a variety of backgrounds has elevated her to the global stage. She leads initiatives on growth and development, gender, climate change, youth, and knowledge for development and is a powerful role model and mentor for women in leadership positions around the world.
Inspired by these leaders on a mission to change the world? Find out more about them and other incredible leaders at Real Leaders™ magazine. Its mission is to inspire better leaders for a better world; a world of far-sighted, sustainable leaders that thrive by creating solutions to the great challenges of our time. Real Leaders is available at newsstands around the world or you can subscribe here.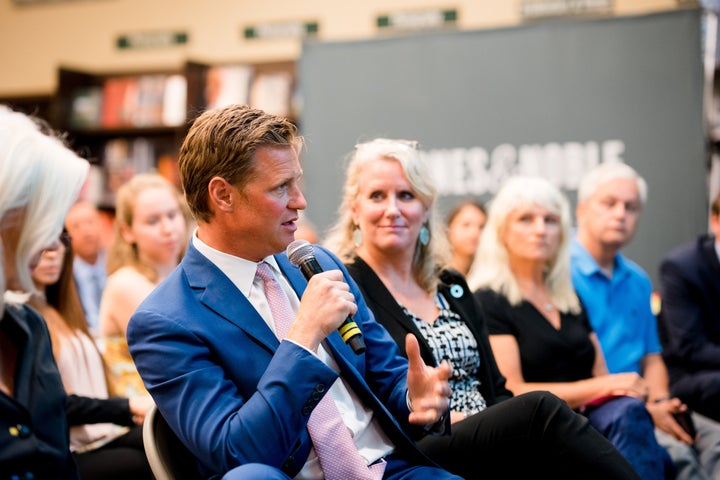 Related
Popular in the Community