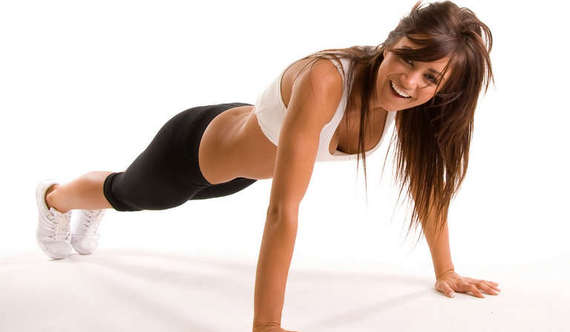 It's one thing to go to the gym three or four times a week; it's quite another thing to actually do the right things when you get there. Truth is, a lot of people are consistent with their routine, but they still forget the essentials that virtually guarantee more comfort and faster results. Worse, by ignoring these essentials that every great workout program has, they're risking injuries.
We don't want that to be you and that's why we have come up with these 7 workout essentials that would aid you along your fitness journey.
1. Quality Workout Outfits

Without good training clothes, your workout is probably going to be less than satisfactory. So, if you go to the gym after work, remember to pack some breathable, well-fitted clothing. There's nothing worse than unpacking your gym bag in the locker room and realizing you've forgotten shorts or your trainers!
Always remember fit over fashion. Don't waste time worrying about your gym attire, dragging up or tugging down your clothes while you work out is annoying. Your body might look great in those tight pants, but those low squats are going to be problematic.
You also need a supportive Sports Bra. And there is good news! Gone are the days of accepting the pancake-flat boob fate when looking for a sports bra that will keep your breasts from bouncing. The best bra we've found that provides both a flattering fit and ample support is the Ta Ta Tamer from Lululemon. It's pricy, but it may do such a good job of shaping your chest that you'll actually want to go to the gym just to show it off.
You should also get headbands. Whilst many people use towels to wipe down their bodies after a workout, sweatbands are a great alternative. This typical 80's accessory is a popular essential with female exercisers as it is a quick solution to prevent the spread of sweat.
Their lightweight feel is ideal for fast paced exercises. They range in design, colour, and sizes, and have become a fashion statement as well as a gym necessity.
2. Great, Comfortable Shoes

Women love shoe shopping. But finding the right footwear for your workout seems to require a university degree. With the plethora of options available, it can be hard to know which trainers fit your needs.
Fans of cardio should opt for lightweight trainers or racing flats. These are designed to cushion your feet, and feel slightly lighter than daily trainers.
It is important that you choose different trainers for each workout. Whatever choice you make, make sure it provides the support you need for the type of training you will do.Wearing daily trainers for a high intensity workout will result in injury, and vice versa.
3. Water Bottle

Your exercise essentials isn't complete without a quality water bottle. You can use it for your all of your refreshment needs. It can hold your workout supplements, water, or your post-workout protein/carb combo. Be sure you get a good quality bottle so you end up with a protein that's easy to drink instead of some funny looking, chunky mixture you have to gulp down.
Whether you are aiming for weight loss or more protein intake, protein powders for women are definitely a must have to get your body intact. According to the Mayo Clinic, it is not a magic weight loss bullet, but the best protein powder for women can be a useful aid that supplements a healthy diet.
However, determining the best protein powder for women can be a daunting task due to the numerous options available. We have the Whey Protein, Casein Protein, Soy Protein, Egg Protein, Vegetable protein (rice, pea, hemp); but the best overall protein powder for women is 100% Whey Gold Standard by Optimum Nutrition. This award winning supplement has quickly become a leader in the industry -- an excellent Standard for other supplements to live up to.
Before a workout, it will nourish you with energy and after a workout it will replenish your body's lost nutrients and general muscle repair. You can take it both times but it isn't really necessary unless you're on a really strenuous workout program.
5. Towel

Sweating is normal -- especially in the gym! But nobody wants to "bask in the euphoria" of your sweaty body. Bring a towel to wipe down your body during your routines and after, hereby keeping your sweat to yourself.
6. Music

Most people find music extremely motivating, but it has to be your music. Your personal selection will deliver better results than the loud, annoying songs they play at the gym. Use your phone or an Mp3 player, and pack some solid headphones that won't fall out once you bobbing on the treadmill.
7. Timer or Monitor

Finally, if you want to keep tabs on your development every step of the way, keep a quality heart rate monitor in your gym bag. You can use this during cardio and lifting sessions to monitor your heartbeat and stay in the desired zone. Some heart rate monitors or apps will even give estimations of total calories burned, so if fat loss is a primary goal, give them a look.