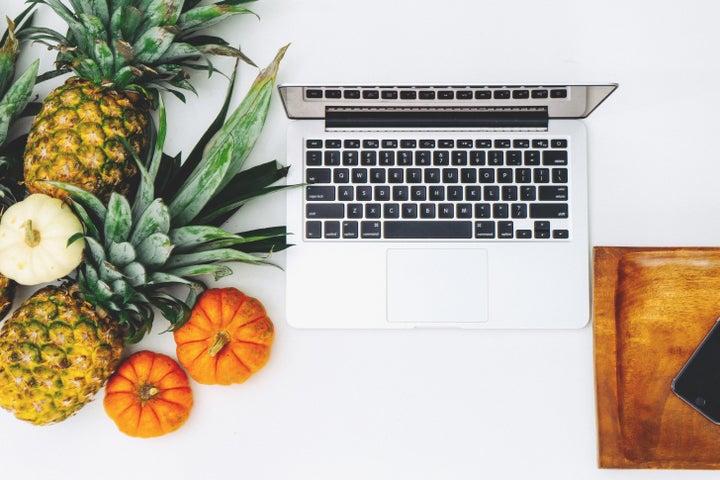 We've all got one – a young relative who might spend a little too much time inside, stare at a screen for a little too long, and in general just not get enough sunlight. They may seem a little vampiric, but don't be fooled: nothing is more incredible than a budding young coder.
For now, they may be working on simple websites only capable of saying "Hello world," but with time, practice, and learning, that young coder will learn to move mountains with rows and rows of text. And whether you're a proud parent, an encouraging aunt or uncle, or just a supportive friend, you can help them get there with a great gift during the holidays.
As a proud lifelong coder, I'm always encouraged to see the increasing breadth and diversity of gadgets and tools out there for young geniuses learning how to code. Heck, if I'd had these things when I was 17… who knows how much farther along I'd be!
Website Deck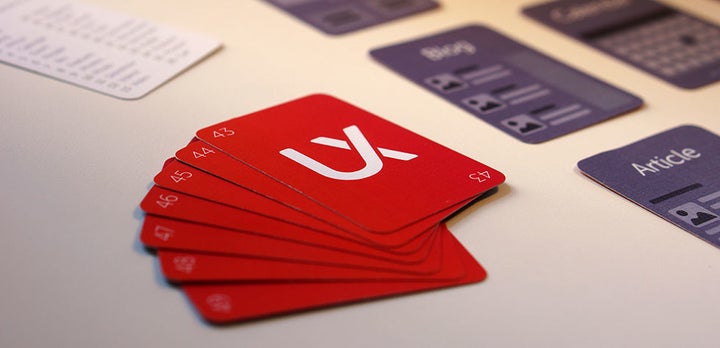 Even for the most enthusiastic coder, spending hours in front of a screen can be exhausting. These UX cards take the strain out of ideating a website's user experience by turning some of the most common website elements into a physical set of cards. This is a great tool for a young web designer or software developer to quickly and easily map out their ideas in a physical way.
The Website Deck sells for $19, but the company - UX Kits - sells a number of other great products at higher price points if you're looking for a more comprehensive gift. If you want to knock a couple people off your list, you can use the code "doubledecker" at check out for 2 decks for $35 or "tripledecker" for 3 decks for $50.
UI Stencils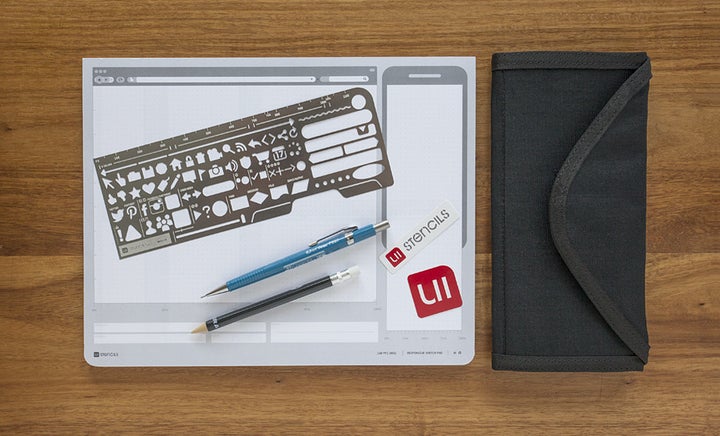 If your young software or app developer is more of an artist type, UI Stencils makes some great tools for sketching accurate, functional wireframes quickly and easily. Their Responsive Sketch Pad makes it easy to get ideas out quickly and understand how they'd translate across multiple devices, while their iPhone and Android app stencils let you draw familiar icons accurately for a realistic wireframe.
The Responsive Sketch Pad is just $10 and the iPhone Stencil Kit is $32, but we'd recommend opting for the $80 Starter Pack – it comes with a stencil of your choice, the sketch pad, and some beautiful pencils, pens, and erasers to give everything needed to start sketching right out of the box.
Device Lab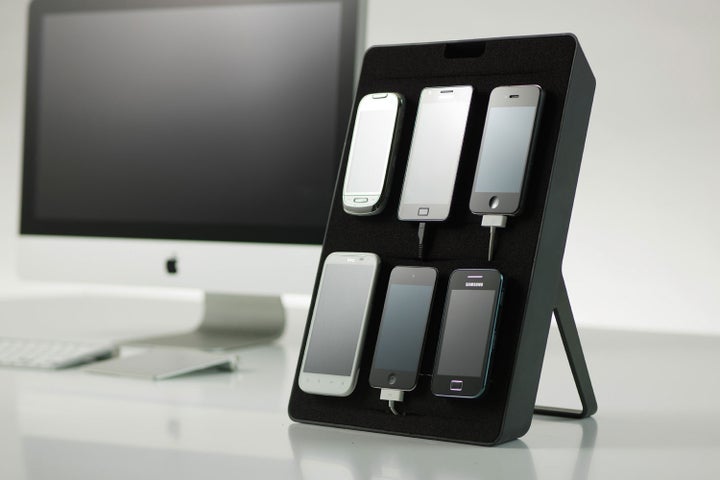 As a coder, I know the frustration of getting something perfect and beautiful on my Macbook only to have the design scrambled when I switch to a mobile Android device. Device Lab takes the haphazardness out of coding for cross platform applications. It provides a simple, elegant way to test websites and apps across multiple devices in real time, letting a young coder say – for sure – that their newest creation is platform agnostic.
At $149, the Device Lab stand is perfect if you know a young coder who's making the leap into professionalism and starting to take on clients. And I'll do you one better – from now until the end of 2016, use the code "neon2016" to get a 10% discount.
Raspberry Pi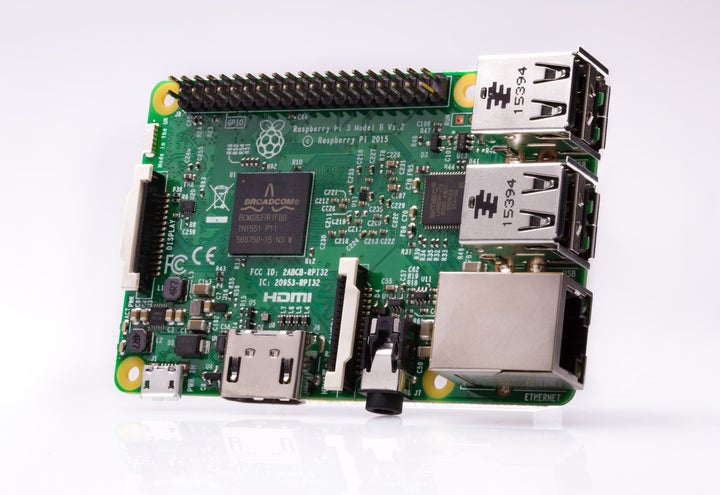 Ok, you've probably heard of this fruit-inspired computer before, but trust me: there's a reason for the hype. At only $25, this micro-computer can link up to a monitor and keyboard via USB and is built specifically for teaching kids how to code. If you know a young coder who's getting ready to transition from learning tools to actually writing lines of code, this is the perfect way to make the leap.
Their smallest computer, the Pi Zero, is just $5, but I'd recommend shelling out $35 for the Raspberry Pi 3. With a Quad Core chip and four times the RAM of the original, the Pi 3 has real capability for more complex programming, providing more flexibility as your young coder gets better. Whatever you go with, their full product line has something for every level of programmer.
Kano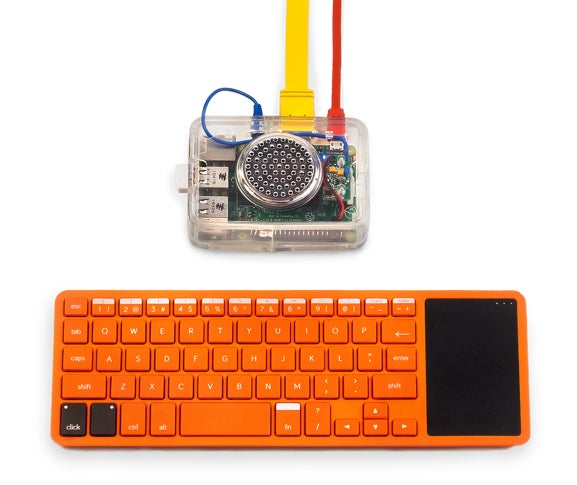 Kano's claim to fame is that it allows kids to build a computer from scratch. It provides a number of prefabricated parts and gives kids instructions on how to connect all the wires and ports, supplementing them with a book explaining the meaning behind all those connections. It's a great way to get kids interested in how hardware works without making things too complicated, and as a stepping stone to more complex building and programming, Kano is a powerful introductory product.
The basic Kano Computer Kit is on sale for $139, and if you hurry, you can get it in time for the 25th.
WD My Passport Wireless Pro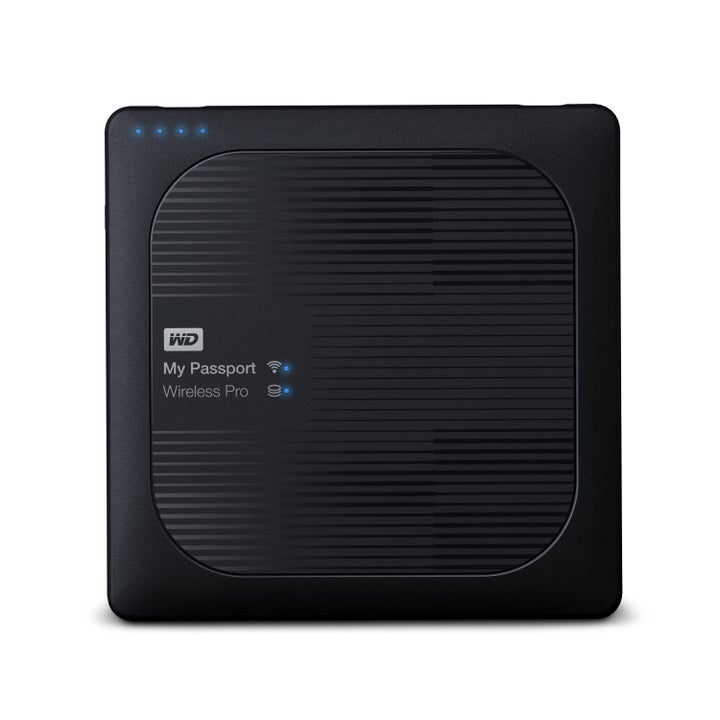 If you're looking to spend a little more, one of the most useful things you can get a programmer is a backup drive. Backing up data is the pinnacle of importance for coders, and WD is known for making reliable drives. This one adds wireless backup capability, taking all the effort out of keeping data safe.
Robot Turtles Board Game
One of the single most important skills for a young coder to grasp is logic. Computer code works through ruthless logic, so having an early handle on the core concepts of symbolic logic is a leg up that will help them for the rest of their lives.
Robot Turtles is a simple, playful, and fun board game that teaches the logical principles of coding without all the boring text and symbols. It's the most-backed board game in Kickstarter history, and at less than $20, it's a perfect gift for a young (ages 3 to 8) technologist in your life.
Bonus: Online Courses
Ok, I just couldn't make this list without including one last item: online course subscriptions. Between Lynda.com, Tuts+, TreeHouse, and the countless other subscription-based learning services, an online course subscription opens a door to an enormous breadth and depth of knowledge for any level of coder. Plus, the subscription is a digital delivery – so you can get this no matter how last minute your gift!
Prices will vary, but you can expect that a subscription will be anywhere from $15 to more than $40 a month.
Getting a gift for a coder isn't just helping them have fun – it's helping them learn their craft, setting the stage for an exciting career and a deeply rewarding, lifelong passion. Whether it's big or small, any of these gifts are perfect for the budding young coder in your life!
Support HuffPost
The Stakes Have Never Been Higher
Related
Popular in the Community