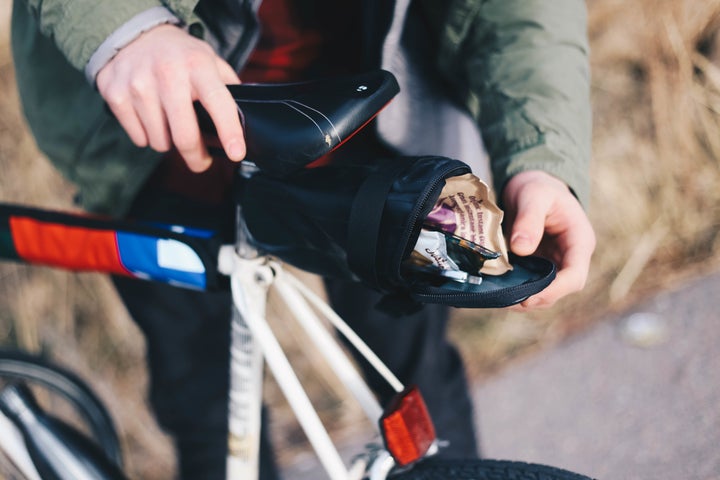 Can shopping save the world? Probably not. But voting with your wallet can make a difference.
Below are some examples of men's accessories made from natural, repurposed or recycled materials. If these brands (and others) garner enough support, hopefully one day their offerings will no longer be seen as 'responsible alternatives' — they will just be the norm.
1. Bike gear made from billboard vinyl
Green Guru has been diverting waste from landfills since 2007, repurposing discarded items such as billboards, tents, neoprene wetsuits, bike tubes, and climbing rope. It's clear from the array of bike accessories offered on their website that they love biking and want you to love it too.
Their handy panniers, saddle bags, and backpacks are designed to make carrying your necessities much easier (they even have 6-pack holders!). Check their website for a list of used adventure sport items you can donate in return for a discount code.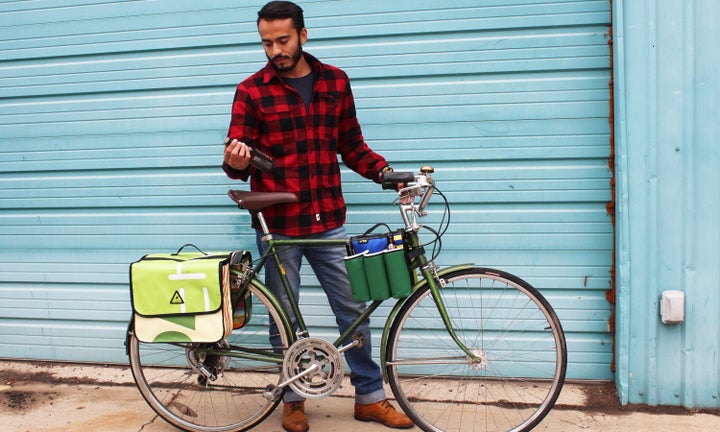 2. Sunglasses made from flowers and resin
If you think flowers are out of the ordinary, wait until you hear what other materials the Shwood team have made into frames: feathers, pinecone, moss, seashells, slate, barn wood, newspapers, and even retired Louisville sluggers.
While some of these limited edition sunglasses are no longer available, the curious minds at Shwood are forever experimenting, so you can look forward to more innovative releases to come. In the meantime, head to their Vimeo channel to watch captivating videos about the process and inspiration behind their products.
3. Hats made from buckets and textile scraps
Topiku's snapbacks would look at home in the closet of any skater, surfer or college kid, so you'd never guess that the SoCal streetwear inspired hats are crafted from discarded materials.
The logo and adjustable strap are made from salvaged shoe and belt leather, while the brim is made from recycled plastic buckets adorned with Indonesian batik textile pieces. Traditional batik consists of patterns that are full of symbolism, so your hat design will definitely be meaningful. On top of that, a portion of each purchase goes towards keeping Indonesian communities trash free.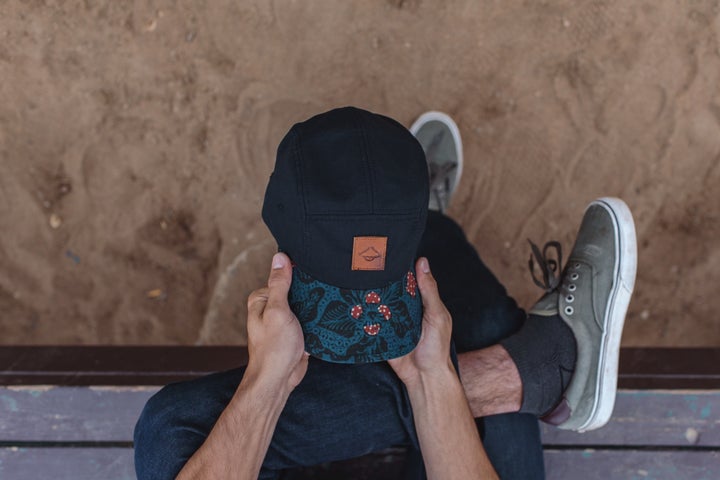 4. Board shorts made from plastic bottles
Made in small batches in the UK, Riz offers high-quality board shorts made from 100% recycled fabrics that are built to last. Their designs incorporate themes of endangered fish, flowers and insects, which they hope will foster awareness and appreciation for the natural world.
To keep their shorts out of landfills, Riz encourages customers to send back their used shorts in exchange for 25% off the next pair. By recycling old shorts into new products, they are able to effectively close the loop on their production.
5. Tote bags lined with rice sacks
With more and more people saying no to single-use plastic bags, there's an increasing need for reusable bags. Custom Tote Co. offers several options lined with repurposed plastic rice sacks (a waterproof material that can easily be wiped down). The totes are ideal for grocery runs, beach days and other casual outings.
As the name suggests, there's a customization option for bulk orders, so you can have your company logo or the design of your choice screen printed on the side of your unisex bag. Custom Tote Co. is run by Indosole, a company keeping tires out of landfills by repurposing them into the soles of high tops, slip-ons, and sandals.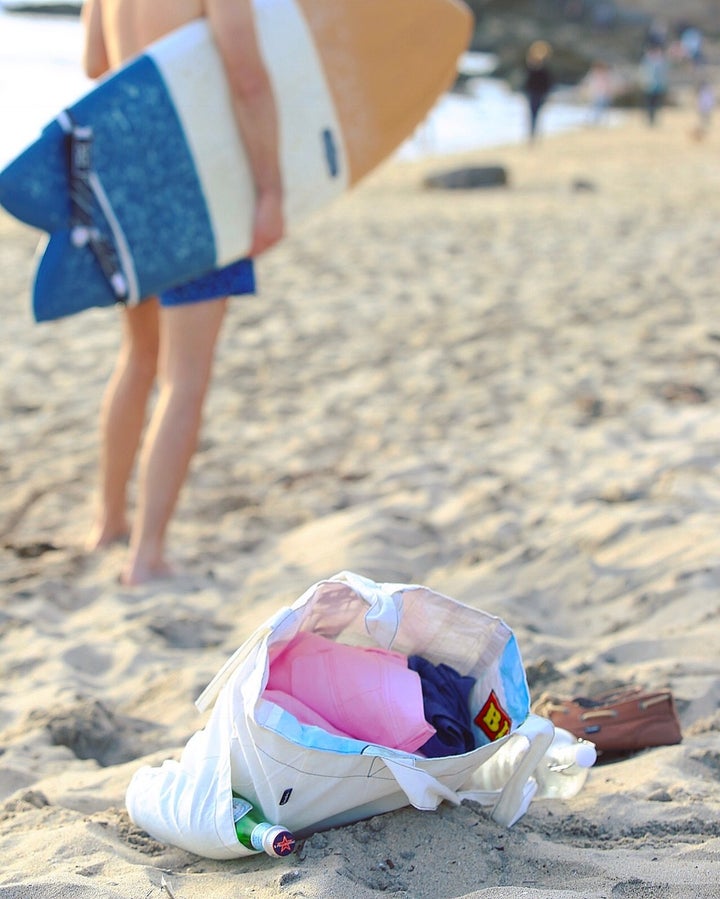 6. iPhone cases made from cork and bamboo
If you are on the lookout for eco-friendly tech accessories, Reveal has some attractive options made from sustainable materials. Their designs feature bamboo (one of the fastest growing plants in the world) and cork (can be harvested without damaging the tree).
Reveal plants a tree for every product sold, and over 84,000 trees have been planted to date through their partnership with American Forests.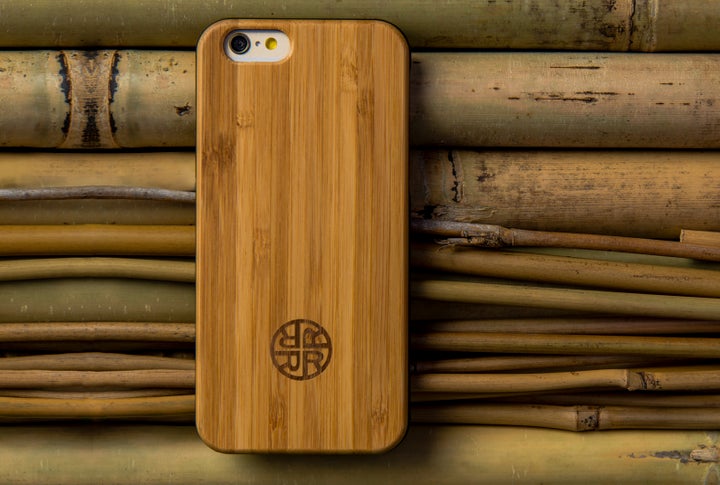 7. Backpacks made from sails
Sails are extremely durable, which makes them a great material for bags to carry wetsuits or other items that could potentially ruin your regular daypack. Mafia offers a lifetime warranty and accepts used sails in exchange for a free custom bag. To this day, Mafia has saved over 10,000 yards of sails from landfills through the creation of their products.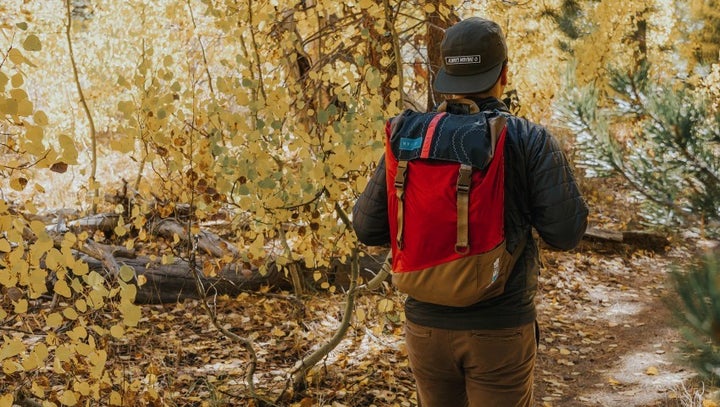 This post is part of our "Reclaim" initiative, which showcases solutions to the issue of fashion waste and engages readers to take action. You can find all the posts in this initiative, as well as feature pieces, investigative stories and video here. Follow the initiative on Twitter at #Reclaim.
Related
Popular in the Community