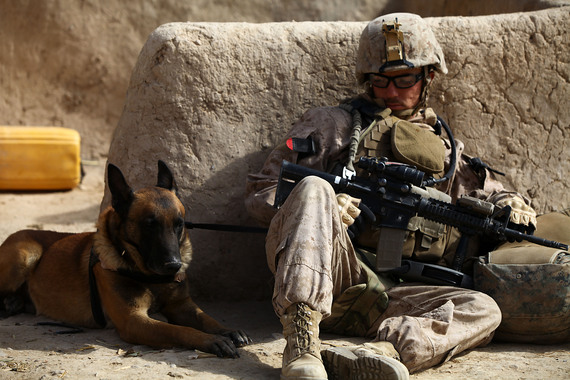 In honor of National Pet day, we figured what better way to celebrate mans best friend than taking a look at pups that serve our country ! Take a look at these 7 military dogs whose jobs are tougher than yours.

1. Does your on the job training require attacking your colleague?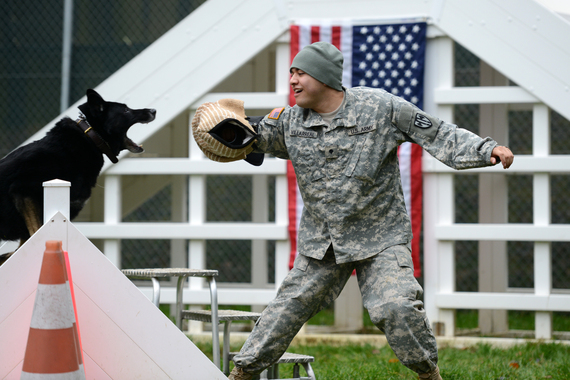 U.S. military working dogs assigned to 554th Military Police Company demonstrate their capabilities in the Boeblingen Local Training Area, Germany. 
2. Or ask you to LITERALLY sniff out bombs?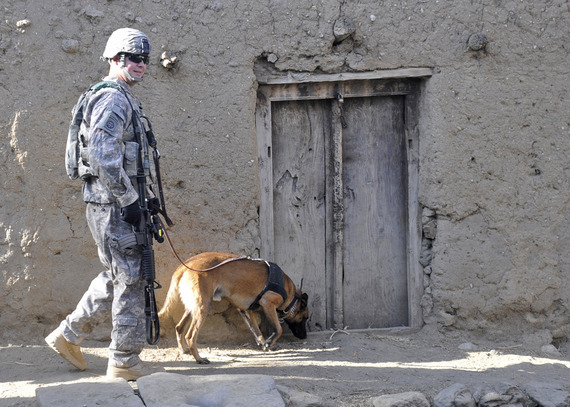 U.S. Army Staff Sgt. William Burger, non-commissioned officer in charge Forward Operating Base Fenty kennel, and his dog inspect the outside of a building during a patrol outside of Combat Outpost Nagil, Oct. 15. Burger, a Mountain Top, Pa., native, and his dog were searching for signs of improvised explosive device manufacturing

3. How about calming people down during a crisis ... just with your face? Can you do that?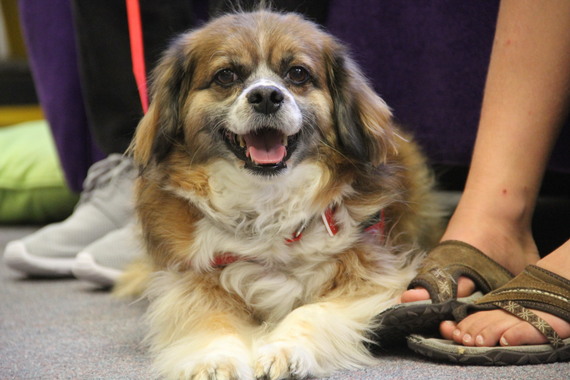 Toby is a certified therapy dog and the star of a new program. It involves him, a big purple couch and lots of books. Mickelsen Community Library on Fort Bliss hosts Paws for Reading every first and third Wednesday of the month. The setting is a judgment-free zone encouraging children to improve their reading skills by reading to a dog, which is where Toby comes in.
4. And you think you're being worked like a dog? Think again! This is what being Dog Tired looks like!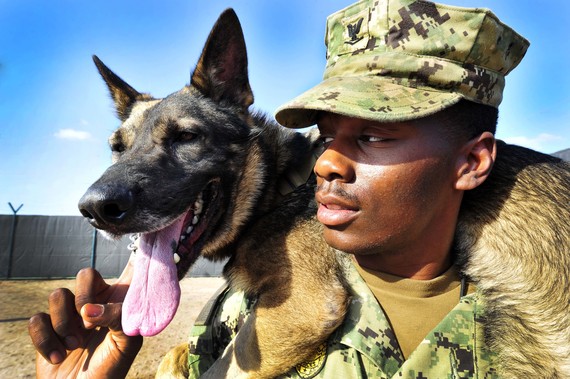 Master-at-Arms 3rd Class Vince Nicholford, assigned to Camp Lemonnier, Djibouti security forces, takes a moment to let Bery, his military working dog rest. Nicholford and Bery are one of the MWD teams assigned to Camp Lemonnier used for explosive detection as well as security patrols.
5. Are your professional services required when the Pope comes to the States? THE POPE? I think not.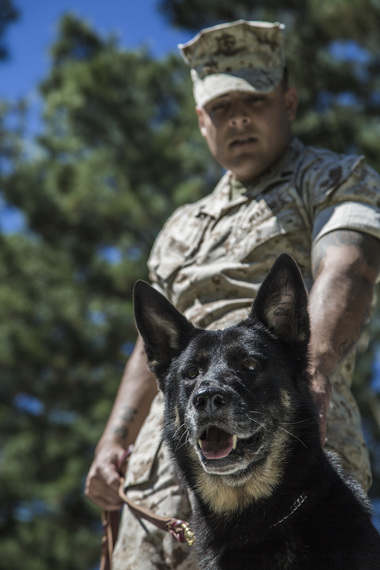 A military working dog team from Marine Corps Air Station Beaufort supported Pope Francis' visit to United States Sept. 28- Oct. 1

6. And how about professional photo day in the office ... Are you going to be able to pose like this BOSS right here?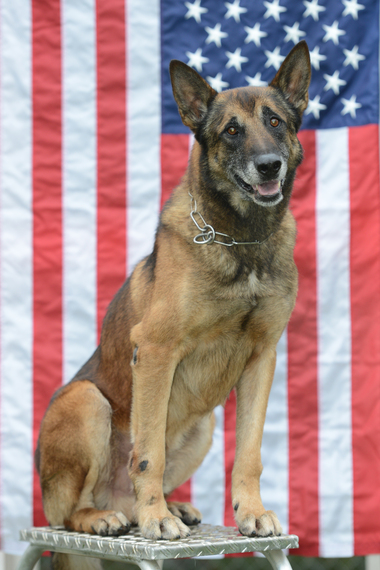 Barry, a U.S. military working dog assigned to 554th Military Police Company, poses for an official portrait in the Boeblingen Local Training Area, Germany.

7. I think its fair to say these pups have it ruff. Especially when it comes to saying goodbye.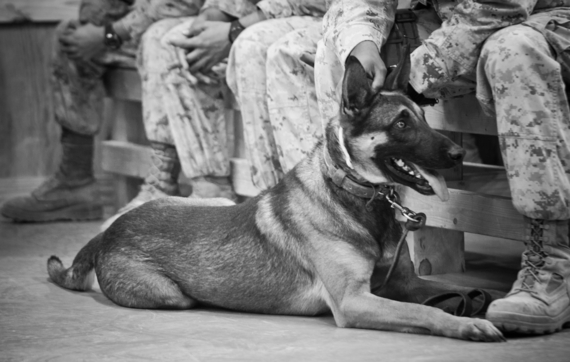 Dino, Staff Sgt. Christopher Diaz's military working dog, lies at the feet of Marine Corps dog handlers during Diaz's memorial service at the Camp Leatherneck, Helmand province, chapel. 
For more news on Military Dogs like this, check out DVIDShub.net and type "Military Dogs" in the search box
Calling all HuffPost superfans!
Sign up for membership to become a founding member and help shape HuffPost's next chapter