Once upon a time I wanted the whole world to be a fountain full of knowledge, a place where everyone can come have a drink whenever his or her well runs dry.
So I studied hard. I carried myself hard, leaving no stone unturned. I didn't get breaks like my peers did; I worked two part-time jobs while attending classes full time. One semester, I added a third part-time job while taking 21 course credits.
I was crazy! I didn't forgive my shortcomings. I prayed hard. I wanted to be on every church team there was. The word vacation was foreign.
Ignorance was no excuse for human limitation. I mean, if you could change your circumstances by acquiring the right information why wouldn't you? So I tried harder than everyone around me.
This month of May has heralded many graduates who are set on making a mark in the labor market through their specific experiences. Congratulations! As a graduate student, I know that feeling of expectation and excitement too well.
But I also know how shortsighted one can be if care is not taken. Here are 7 mistakes young graduates make when starting out.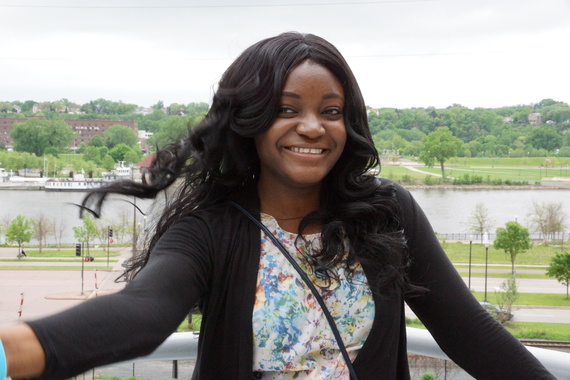 1) Wanting to help everyone.
I was guilty of this and still am. I loved so much that I wanted everyone to experience the same transformation I experienced. If I wanted something new, I tried it first and was in a hurry to get everyone else on board.
This is a very good thing except that it is tiring. Not only is it exhausting; it is ineffective.
You cannot take people from where they are to where you think they should be if they aren't aware of an existing knowledge gap.
People need to come to an intentional conclusion that change is needed, without which they won't function optimally. And until they do that, keep feeding yourself with knowledge and seek to empty yourself into willing vessels (people) that are willing to grow...with you.
2) Wanting to tweak
every

little thing.
Oh you perfectionist. You just aren't satisfied with the results you have, are you? But here's the truth: no one starts out perfect.
There is no such thing as a perfect assignment, a perfect job, or the perfect outcome. You will have shortcomings and you will learn to love them.
You will make mistakes and you will learn to laugh at your silliness. If not, you will soon learn that you cannot survive the harsh climate called life and its lessons.
3) Confidence issues
Let me tell you a secret. I'm not that confident. I definitely know who I am in Christ and confess this daily. But I know that I can't be who I want to be without anchoring myself to this truth...daily.
My faith is my anchor. You need to find an anchor for your confidence. Your confidence or lack of shouldn't come from your perception of the competition in the marketplace.
Every place, nook and cranny, stage and microphone has been designed for you. Yes, you. Your skills, talents, and experiences have prepared you for this moment.
Learn to rest in that knowledge...plus the numerous reminders that your number one cheerleader is somewhere pumping his/her fist on your behalf. Own the workplace. Be the boss.
4) Obsessing over image.
Never obsess over a manufactured image. Yes, you want to put your best foot forward and make everyone fall madly in love with you. But not at the expense of your soul and substance.
You don't have to speak with an accent that's not yours. Don't try to be the next suit-wearing, monotone speaking consultant. You have the best image there is; YOU + your gifts, and these are the only things you need to project to the world. But please don't be a bully.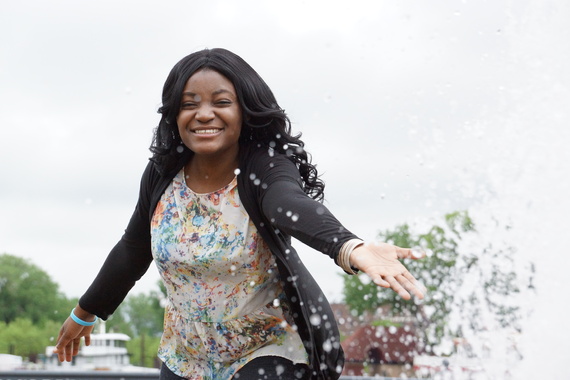 5) Loneliness
Not having friends who share the same vision/passion/entrepreneurial/serving spirit with you is very damaging to your spirit and drive. It is a very lonely journey and you will feel drained before you can celebrate any win.
Rather, surround yourselves with people who are on the same wavelength you're on. Get into masterminds with your college friends if you're having a hard time transitioning into the real world. Rock the boat with risk takers, those who believe that failing once, twice, or thrice is okay as long as you don't give up.
Kick loneliness to the curb. Identify your cheerleaders and find what makes you smile for the cameras (even when the cameras are absent!).
6) Lack of Servitude
One of the silliest mistakes you can make as a new leader is refusing to serve others.
Yes, you have been called to lead. Yes, you have been chosen for such a time as this. But until you learn to lead from the trenches, you will not appreciate the journey to the top.
An erroneous belief that has been floating around the Internet is that "If you don't build your dream somebody else will hire you to build his/hers."
VERY wrong. When you help build somebody else's empire, you lay the foundation for yours. The joy is greater when you can build a list of case studies where you outperformed your peers before you even started.
Your service to others does not end with your school project at the food or homeless shelter. You have been blessed with the opportunity to positively influence every soul that you encounter.
Don't wait until you have been given a stage. Don't wait to inherit the stage of your mentor. Serve, lead, and wait upon people from where you are right now.
Your promotion is directly tied to servitude. No one is interested in serving a leader who is ignorant of the people he/she leads.
7) Being Invisible
When I embraced my desire to build a lifestyle and business that changes lives, I wanted to crawl into a hole. I didn't want others to see me, quote me, or find out that I used to be a certain person or have a certain personality.
However, I had grown in leaps and bounds. I had learned that with great knowledge and skills come great responsibilities. But I was afraid others wouldn't see it. So I hid my gifts and talents.
You do yourself a great disservice if you limit your influence to the four walls of your bedroom and your laptop. The change that you seek to make will not happen by tapping away at your keyboard--it begins with a first step into the unknown.
Every place in the marketplace is yours. Occupy them!
These are some of the mistakes that I made while starting out of college, and I'm sure I am not the only one.
Want to add more to the list? I can't wait to read your comments!
Calling all HuffPost superfans!
Sign up for membership to become a founding member and help shape HuffPost's next chapter