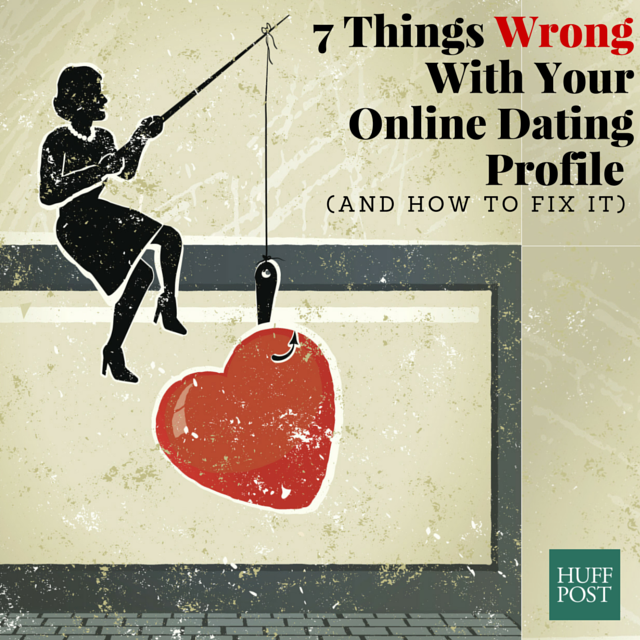 Having no luck getting a decent guy or woman to message you on online dating sites? We hate to say it, but it may be because the profile you've created is unremarkable. (Hey, you've been in a relationship for years -- possibly even decades; there was no need to master the art of the perfect Match.com profile.)
To help you land a date, we asked a handful of dating experts and coaches to weigh in with the most common mistakes they see divorcées making in their profiles.
Read what they had to say -- and their advice on how to write a better profile -- below:
1. Your profile picture is less than flattering.
Online daters wade through hundreds and hundreds profiles to find one person worth meeting for coffee. Of course they're making snap judgments about you based solely on your profile photo. That grainy, low-res photo you uploaded from Facebook isn't doing you any favors -- and don't even think about posting a pic from five years ago.
"Every photo sends a message," said dating and relationship expert Damona Hoffman. "Don't think you need to post a photo from back in the day that's overly sexy to get a date. With clever cropping and your best angle, you can direct people's eyes to exactly what you want them to notice about you."
To get casual, totally flattering profile photos, Jeffrey Platts -- a dating expert and men's coach based in L.A. -- recommends having a friend snap photos of you any time you're feeling "sexy, confident and well-dressed" while hanging out.
"It just takes 30 seconds and you'll be adding to your collection of great photos to choose from," he said.
2. You're boring people to tears in your "about me" section.
Your front-facing, model status profile pic may be what draws people in, but a compelling "about me" section that shows off your personality is what will land you a date. Describing yourself as a "laid-back guy who loves the beach and getting drinks" is the meh-est of meh descriptions.
"That pretty much describes 99 percent of singles," said Platts. "If I tell you I'm going to buy you any smartphone you want, you wouldn't just say 'Thanks, just get me one that makes calls and can surf the web.' No, you'd tell me get the a 64GB iPhone 6 Plus in white. You want someone to want you because of you, not simply because you're a warm-bodied male or female."
To spice up your profile, Platts suggests injecting some humor and personality into it: "Then people who share similar values, interests and lifestyles will gravitate toward you."
3. Mentioning your ex -- or any other failed relationships.
This should go without saying: Don't bring up your ex or other low-points in your romantic history. Divorce may have taught you what you categorically don't want in a new partner, but don't waste valuable space in your profile listing out negative traits you don't want in your life. Surprisingly, it's something Laurie Davis, founder of online dating concierge service eFlirt, said she sees all the time while doctoring the dating profiles of divorcées.
"It sets a negative tone for your profile -- not the most attractive quality to lead with!" she said, "It's best to keep your last relationship, and all the baggage that came with it, out of your first impression."
4. Your word count is out of control.
Adopt the Goldilocks principle when considering the length of your profile: Not too short, not too long, but just right. You want to tell a story about yourself that's intriguing but leave the whole story for the dates to come.
"Say just enough in your profile to get them to want to meet in person and reveal the rest there," said Hoffman.
5. Your username is forgettable.
Sorry, SexyLady432 and Soccerfan1973, but you may want to rethink that username. What you call yourself won't likely be a deal-breaker for most but it's worth taking the time to come up with something original and more grown-up than the examples above, said Platts.
"Look, I know that as more and more people sign up for online dating sites, the good usernames get swapped up but there's still room for creativity and personality," he said. "Test out several variations until you come up with one that you like and is available. You can always try lumberjackyogi and crossfitqueen."
6. You post pics of your kids or talk endlessly about being a parent.
Your kids may be adorable, Honor Roll-making angels but that doesn't mean they should be the stars of your dating profile. While it's natural to include details about your kids or life as a parent in your profile, you don't want to overdo it -- and you definitely don't want to include pics of the kids, Davis said.
"Even if the photos with the kids are simply the most flattering, I've' found that what works best is to keep the focus on you, and you alone, in your photos," she said. "Crop out the others around you, in particular children."
7. You send an awkward first message.
You now have the tools to write a profile that hits all the right marks, but remember: all the hard work you put into your profile can be upended if you send inappropriate messages to people you're interested in. A mere "hi" or "hey baby" aren't likely to go over well.
To ensure you're sending an initial message that won't offend or bore people, Platts recommends putting it through a "would I ever say this in real life?" litmus test.
"Imagine going up to someone at a bar, saying 'hi' and just standing there silently. You wouldn't, so why do the same thing virtually? And women (and men) get literally hundreds of these messages. I've yet to meet a woman who has written back to an initial one-word message."
To knock it out of the park with your first message, Platts said to "Write something that shows you actually read their profile. And the easiest way to do that is directly mention something that he or she wrote about and ask them a genuinely curious question about it."
In a sea of "hi" and "hey babys," Platts said you're sure to stand out.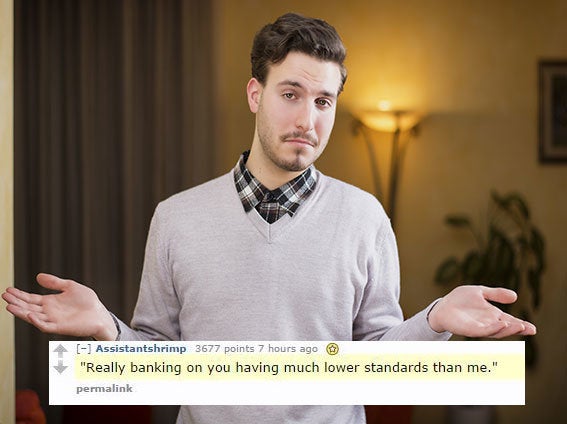 Brutally Honest Dating Profiles
Keep in touch! Check out HuffPost Divorce on Facebook.