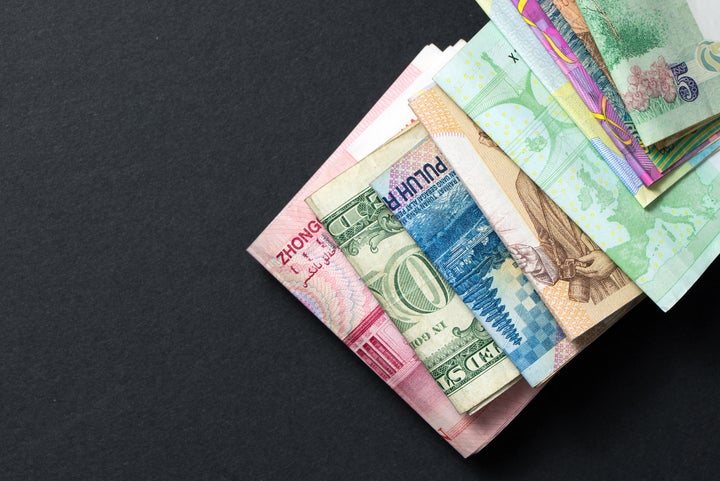 You arrive at a packed airport scrambling to find the next gate in an unfamiliar place. The delay, due to a change in flight crews, adds to the stress as you realize you must venture to a different part of the airport because the next flight is with a different airline, even though you booked one round trip flight on Travelocity. Whether you are traveling to see family for a holiday or on vacation, there are common mistakes that cost you both time and money.
Here's The Top 7 Financial Mistakes Made While Traveling:
1. Not Notifying Your Bank of Your Travel Dates and Destination. The first day on the road and you want to buy dinner, but the bank denies the charge. There is money in the account, or available credit on the card, but you cannot make a purchase. Fraud departments are more aggressive than ever with blocking charges in an attempt to reduce their losses to theft, potentially wrecking your vacation.
Solution: Go to the bank website before you leave and input your travel dates and locations to reduce the occurrence of a blocked account. Add the bank's phone number with your account information on your phone so you can call the company immediately if you have an issue. It is also smart to update personal information on the bank website including your email and phone number to ensure they can verify your information if needed. Calling will also effectively notify the bank of your plans.
2. Leaving Town Without a Set Budget. It is easy to overspend on useless impulse buys while traveling: The $10 hot dog at the airport or theme park, or $20 flashing sword for your son, even though you know the lights will die in a few hours. Running out of money before the last day of a trip, or worse, charging expenses unexpectedly, can lead to increased stress because you know you have unanticipated bills to face when you get home.
Solution: Start with a daily budget and only bring what you need for the day. Stick with cash or debit cards to reduce the impulse to overbuy. Have everyone participate in decisions and focus on high-value activities within your budget. When you plan ahead, you may be able to find discounts to stretch your dollars.
3. Not Double Checking Reservations. Much of travel planning has moved to online, and third party websites, like Expedia or Booking.com, can lead to lost reservations. The last thing you need is to arrive at midnight only to find you have no reservation in the system and your confirmation number is meaningless.
Solution: Verify everything, including the city and state (or country) and the travel dates as soon as you receive your email confirmation. It is easy to make mistakes when nearly every state uses duplicate names. Did you mean Charlotte, NC, or Charlottesville, VA, Rome, Italy or Rome, Georgia? It is also a good idea to call the hotel, cruise line or other reservation when you book through a third party to ensure the reservation made it. Before leaving for your trip double check all reservations and have confirmation numbers on hand.
4. Not Copying or Imaging Important Documents. Losing a passport, driver's license or credit card can be a major issue if you need it to get home. Stolen wallets, misplaced papers, and other events can happen when traveling because your daily routine changes.
Solution: For driver's licenses and passports, take a picture with your smartphone, make a physical copy, and leave a copy at home with a friend or relative. Do not keep everything together and leave originals in your hotel room safe when possible. Write down, make copies, or put data in your phone for your credit card and debit card companies, and any reservation and confirmation information, so you have easy access if you need it.
5. Not Scheduling Enough Time Between Flights. Missing a flight can lead to change fees, missing a vacation day, additional hotel costs, and other expenses not in your budget. Connections can create issues because you are unfamiliar with the airport and the flight's arrival time is out of your control. Weather, crew changes and mechanical issues are common reasons for unexpected delays.
Solution: Consider your circumstances and plan enough time between flights. Smaller airports require less time to get to the next gate, than major airports like LAX, O'Hare, or Atlanta, leaving no standard time gap when planning connections. Recommended flight combinations on booking websites may not give you enough time to get to your next gate. Take into account with whom you are traveling, the airport, potential weather, and the on-time history of the airline. It is better to spend an extra hour at the airport than 5 hours on standby, trying to get on a new flight. Direct flights eliminate the issue, but may have a higher ticket price.
6. You Pack Too Much. Overpacking impacts gas mileage in cars and extra fees when flying, not to mention having to lug around more bags everywhere you go.
Solution: Lay out what you want to bring then cut the amount in half. Shrink the size of your suitcase. Plan outfit choices to use each item multiple times. Bring soap to hand wash clothes. Layer rather than bringing heavy coats and wear your heaviest pair of shoes.
7. Bringing Too Many Credit Cards. There is the temptation to splurge built into every trip. You want to have a carefree vacation, so you stop worrying about money and start charging. You do not intend to overspend, but want to have extra credit cards in the event of an emergency. The trouble is the emergency can turn into a great pair of boots or expensive excursion, rather than replacing a lost passport.
Solution: Only bring a debit card and one credit card. Some places like rental car companies may not accept debit cards, leading to the need for a credit card in some cases. You are less likely to overspend with a debit card because you can only spend to your account balance and you know there are bills due when you get home.
Travel should be a way to relax and spend time with loved ones. Travel mistakes can add to your trip costs and lead to stress and frustration. You can avoid these common travel mistakes with a few simple steps during the planning process.
Ryan Sasson is the CEO of Strategic Financial Solutions. He co-founded the company in 2007. A native New Yorker, Ryan has almost two decades of experience starting and growing businesses in the region. Before founding Strategic, Ryan was the president and founder of Timberline Capital, one of the largest Merchant Cash Advance companies in the country. Ryan is a member of YPO Metro and in involved with multiple charitable organizations. Ryan holds a Bachelor of Science in Business Marketing and Business Management from Tulane University and is currently enrolled in the Presidents Program at Harvard Business School. Meet Ryan via LinkedIn!