Many moms are cramming in multiple responsibilities throughout the day, trying to get everything done between work, family, chores, etc. No matter what, there aren't enough hours in the day. Tack on what we should be doing with our money and you might start to wonder if balance is achievable. While it might seem hard to manage it all, there are those who seem to do it well. I caught up with 6 moms who have a handle on managing their time and money. Here's what works for them.
1. Put savings on autopilot but check in to see how you're doing
Kimberly Palmer, author of "Smart Mom, Rich Mom: How to Build Wealth While Raising a Family" says, "No matter how much you're saving right now, make sure you're managing that money so it grows over time." She recommends putting the funds in a safe and secure place that is easily accessible and earning at least a modest return. It's also wise to automate monthly savings transfers from your paycheck. Review their growth annually and think about whether it's time to transfer a portion into a more aggressive, long-term investment account.
Palmer also explains that working from home doesn't mean you have to sacrifice retirement savings. Depending on your situation, you might even be able to utilize something called a Spousal IRA. This allows you to put household income money into a retirement account, as long as you file your taxes jointly. Everyone's situation is different so check with a certified financial planner to find the best place to put your money for your situation.
Kelly Whalen, writer at The Centsible Life explains how working from home has many benefits. You can dodge traffic and the costs associated with commuting. You also don't have to shell out a bundle for work attire or deal with the temptation of eating out with coworkers for lunch at the office. While these are all great perks, she points out that there are downsides too. You have to impose structure on yourself. If you don't follow a schedule, you could end up losing income by focusing on menial tasks like laundry and dishes. She notes that it can also be hard to handle well-meaning friends and family who infringe upon your working hours. Whalen says, "People think 'work at home' is code for 'has all day to help out'." She suggests being strict about your work time and keep interruptions to a minimum. You will protect your income and do a better job.
We've all heard about how small purchases can add up quickly to wreak havoc on your budget. A coffee here, an ice cream there can snowball into a large amount quickly if we aren't careful. We tend to trick ourselves into thinking spending a little bit of money is okay and we quickly end up spending more than planned. We can also become unaware of small purchases when they are on our account but weren't made by us. This can be an indication of fraud.
If you use credit cards for business or pleasure, check in routinely to make sure that you're not being robbed. While you might find it hard to add one more task to your ever mounting to do list, it can prevent a potential financial nightmare from occurring. Credit Card Expert, Beverly Harzog recommends staying on top of credit card transactions. Harzog says "Don't overlook small amounts. Sometimes a fraudster will purchase an item for less than $10 as a way to test the account and see if it's live. Make checking your accounts a habit so that you can catch fraud in the early stages." Be sure to sign up for alerts to your phone or email when transactions are made or check your accounts frequently to catch it as soon as it happens.
4. Shortcuts and strategies can keep you well-fed and sane for less.
Making meals from home can reduce the cost of how much you spend on food. A little planning an effort can get meals on the table and help maximize your working hours. Erin Chase, Freezer Meal Extraordinaire and Founder of FreezEasy.com explains how working moms need to prepare something quickly that is still tasty and healthy. Your freezer is your best friend when it comes to hitting the fast, easy and healthy meal trifecta. Chase points out that having freezer-friendly meals made in advance helps cut down on the stress of figuring out what to eat every night. She adds. "It kills that overwhelming feeling of not knowing how to fit dinner prep into an already crowded schedule. And it helps eliminate the stress of spending too much of your paycheck on take out or drive thru."
If you're new to freezer cooking, Chase believes starting slowly is key. She suggests tucking 2-3 make ahead meals into your freezer. You can pull them out on a night when you have to eat quickly and head back out to your child's sporting event or other extra curricular activity. Over time, as you get more comfortable with freezer meals you love, you can increase the amount you make.
5. Arrange what works for you
While working from home has its perks, juggling family and a job can be a challenge. If you have little ones at home, you may have shorter windows of opportunity to get things done. Unless you're willing to work into the wee hours of the night or get up when the birds start chirping, it can be hard to get work done during the day.

If your income is supplemental or if handing over a whopping chunk of change to a nanny isn't possible, consider using a "mother's helper". Emily McGee of My Adaptable Career does just that to provide affordable care several afternoons a week for her child. She explains, "Because I'm home, I'm comfortable having a middle schooler watch my toddler." See options are best for you.
Lorraine C. Ladish, author and founder of VivaFIfty.com thinks long-term to avoid spending on things that don't align with her current goals. She says, "I reinvest in my digital business so I can grow and increase my income, instead of wasting money on instant gratification that does not add to my goals." Focusing on the big picture allows Ladish to keep herself in check.
Ladish adds that she won't pay full price for clothes or shoes. Her and her family shop at discount stores like TJMaxx, Marshall's, eBay, and seek out sales online and in brick and mortar stores. She even delegates cost cutting tasks to her teenager for coupons and deals. She says, " At 15, she has money smarts that I wish I'd had at her age!"
7. Be mindful of your closet and your mileage
While it's great to save money by not having to keep up with a professional wardrobe or waste time fussing over what to wear each day, Katie Brewer, CFP®, Financial Planner and President at Your Richest Life says, "Don't throw away all of your work clothes just because you're working from home!" Keep a few nice core pieces and take anything that is outdated or doesn't fit to a consignment store." This way you can still look polished when you need to without having to scramble to find something last minute before an event or while meeting a client.
Brewer also points out that being vigilant is key when it comes to tracking your mileage. If you run a business or you are a 1099 contractor, be sure to jot it down every time you leave your house for business purposes. She says, "This can add up to significant tax deductions at the end of the year."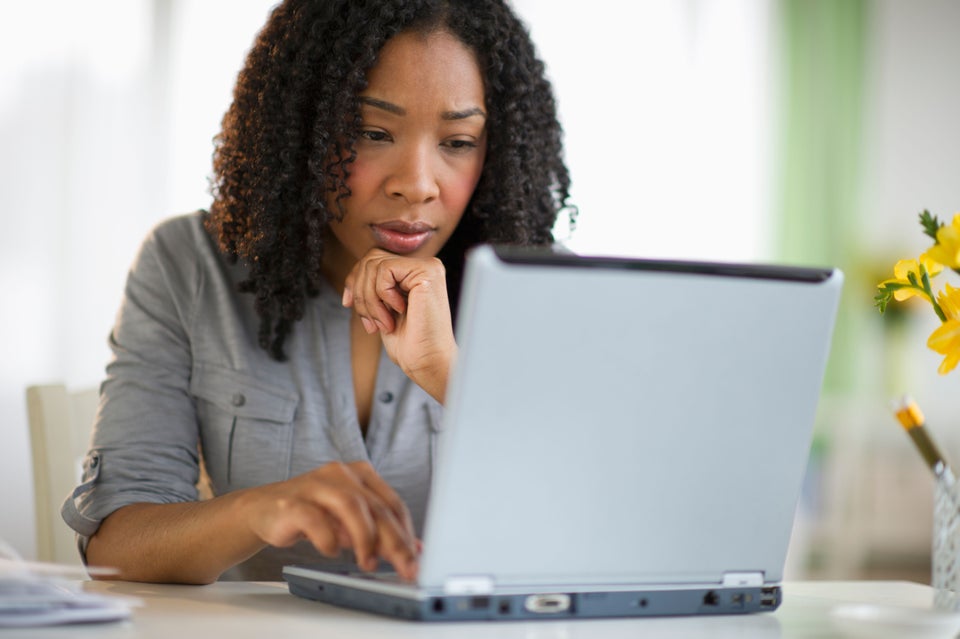 12 Things Every Woman Should Know About Money