With the world becoming a more dangerous place, there is a growing need for increased security in all areas of our lives. Whether at home or at work, beefed up security measures are aimed at keeping us safe from those who would seek to do us harm. However, danger isn't limited to just the home or the office. Increased security measures are also important when in transit to and from work and as we engage on our own personal business. Understandably armored vehicles have been growing in popularity as business professionals and politicians seek to protect themselves in transit. Not surprisingly, the selection of armored vehicles has grown in recent years to accommodate the rising demand. If you find yourself in need of an armored vehicle, choosing one for your needs can be a tall order. How do you know which features you need and which you can do without? To help make a decision, here are seven of the most popular armored vehicles on the market for 2016.

INKAS Armored Toyota Land Cruiser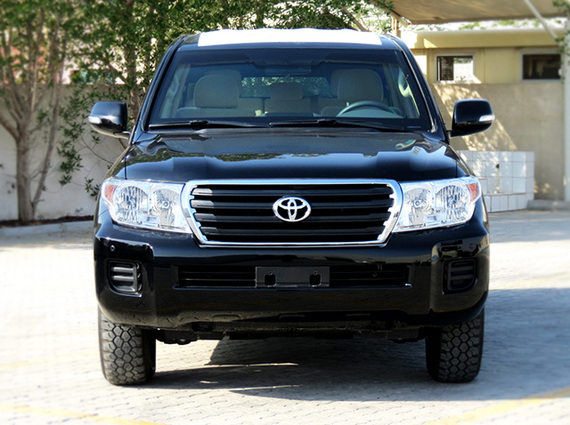 Credits : Gear Heads
Already one of the most popular sports utility vehicles on the market, the Toyota Land Cruiser has built a reputation for reliability and ruggedness while offering comfort and a smooth ride. It comes as no surprise then that the armored version to this popular vehicle is just as beloved among armored vehicle enthusiasts. The Toyota Land Cruiser is a tank disguised as an unassuming family vehicle. This version boasts of Armorax lightweight technology, run-flat tires and an included PA system. The windshield glazing is graded at BR6 which means that it can resist 3 rounds of 7.62 caliber rifle fire striking within 120mm of each other. In addition to this, the vehicle comes with run-flat tires, reinforced door hinges and a reinforced suspension.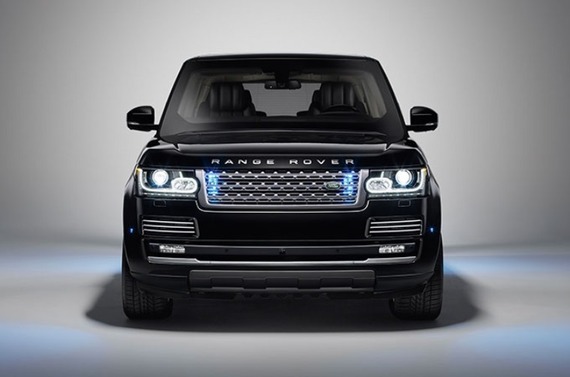 Credits: Land Rover
For many years, Range Rover has been one of the most popular vehicles among celebrities and professional athletes alike. However, many important figures have wished for a beefed-up version of the Land Rover Company's bestselling vehicle. To answer this call, Land Rover's Special Vehicle Operations (SVO) division came up with the Range Rover sentinel, based on the Range Rover Autobiography, but offering a host of security features. The Range Rover Sentinel boasts a VR8 armor standard allowing it to withstand a number of ballistic threats in addition to armor-piercing incendiary bullets and even a blast from a DM51 grenade. In addition to this, the Sentinel comes with multi-laminated armored privacy glass, a tamper-proof exhaust system and run-flat inserts on all four tires.
INKAS Mercedes-Maybach M600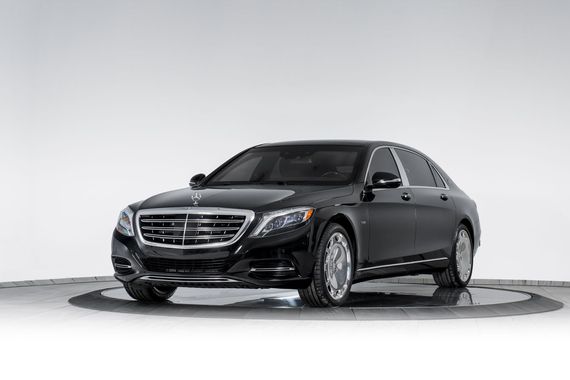 Credits: Car Scoop
Emblazoned with two names known for luxury, buyers can be sure that no luxury was spared in the creation of this vehicle. A business professional or politician who is looking for security but not willing to sacrifice any luxury may consider the Mercedes-Maybach M600 as an option. The Mercedes-Maybach M600 manufactured by INKAS Armored Vehicles employs the use of new lightweight armoring techniques. These modern composite materials have replaced the traditional heavy armoring that has traditionally weighed down vehicles and slowed down performance. Instead, these composite materials make handling easier and the difference is easy to notice. The 7-speed, 523hp Mercedes-Mayback M600 boasts a CEN 1063 BR7 ballistic protection level and run-flat tires.
While this vehicle may look like a common Mercedes Benz C-Class, what isn't apparent is how much work went into this vehicle in order to beef up its security. The Mercedes Benz S-Guard boasts of mix of steel and ceramic composite material that work together to keep the vehicle's passengers safe. In addition to shatterproof windows, the S-Guard's axles, brakes and suspensions are all strengthened to handle of the armor's extra tonnage. Similar to other armored vehicles in its class, the S-Guard is fitted with run-flat tires to allow the driver to escape perilous situations. However, unlike other armored vehicles, the S-Guard comes with its own emergency fresh air system that allows it to pressurize the passenger compartment while keeping it smoke and tear-gas free.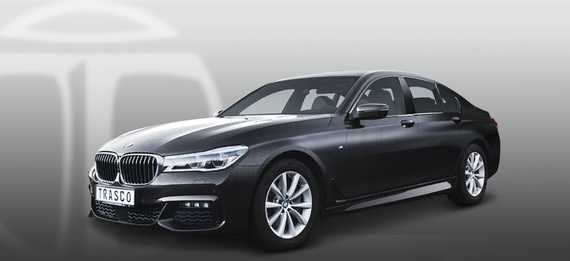 Credits: Trasco
The Trasco BMW 7 series is yet another beefed up luxury vehicle that high-profile drivers will love. This vehicle is offered in three different armoring levels (B4 A-Kip, Level 7 and Level 9) to withstand a variety of threats including small arms and rifle fire. The suspension has also been improved to better handle the additional weight and to make handling easier. Likewise, brakes have also been improved my replacing discs, calipers and pads to make stopping on dime easier regardless of the vehicle's increased weight. Lastly, upgraded tires come with an improved load index and the ability to run while flat up to 50km at a speed of 50km per hour.
INKAS MERCEDES-BENZ G63 AMG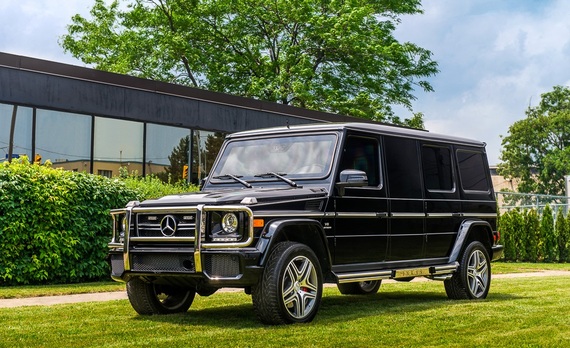 Credits: Sub5zero
The easy part about armoring the Mercedes-Benz G63 AMG is that it already looks the part of a beefed up muscle vehicle. With its square frame and imposing figure, the Mercedes-Benz G63 AMG already seems to be descended from a tank. However INKAS has improved this vehicle to make as safe as possible for its occupants. The G63 AMG boasts a CEN BR6 level of armoring making it able to withstand gunfire and also blasts and shrapnel from as many as 2 DM51 grenades. In addition to this, the upgraded suspension allows the G63 AMG to offer a smooth ride despite the added weight and its aggressive 544hp engine.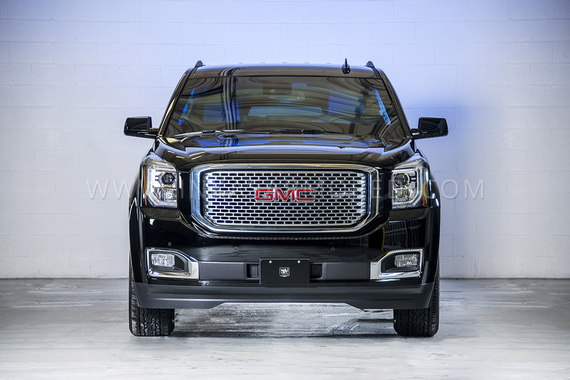 Credits: Inkas Armored
While the Yukon Denali doesn't enjoy a reputation as a luxury vehicle, it has enjoyed much commercial success in the United States. This beefed-ride has an impressive BR6 armor level on top of its 8-speed automatic transmission. While the unarmored version is already a behemoth on the road, the added armor is helped along by its 6.2 liter, V8 engine that cranks out a whopping 420hp. The GMC Yukon Denali also comes fitted with LED strobe lights, sirens, and a PA system that can be used to deter potential threats.
With lots of armored vehicles on the market that are both stylish and imposing, choosing one can be a difficult decision. Luckily they run the gamut of price ranges and luxury options to help make your decision easier.
Related
Popular in the Community