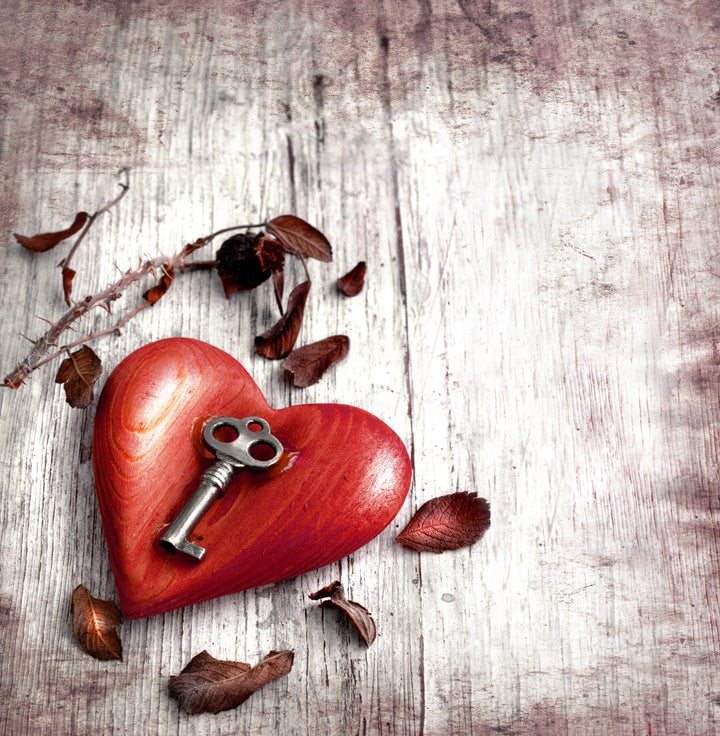 Valentine's Day is one of those Hallmark holidays that wreaks havoc on someone who is newly separated, going through divorce or just finds themself alone on that big red heart day. There is no better word than massacre for those who are left wounded by another and then use Valentine's Day to massacre themselves just a little bit more. Here is your 7 must do's to save yourself this year.'
1. Do accept that it exists and it is today. Trying to ignore this day will only make you feel more lonely. How can you? It is blasted all over every store you go in, radio station you listen to and tv show you watch. You can't ignore it unless you lock yourself inside and become a hermit. So accept it!
2. Do remember that Valentine's Day is a day to celebrate love. Love is magnificent! Love is in you and can't be denied even if you just went through ending a relationship. You loved once. You will love again. This is actually a great day to celebrate that now you may be smarter and more aware of what love really is. What love should be! What love can be with a healthy relationship.
3.Do throw out the arrow in Cupid's hand. Right now you may want to point it at yourself, or at the ex. Get back to what you remember this day to be when you were a kid. That was my favorite day at school! You gave Valentines to everyone in your class. You decorated them and pictured what your friends would feel like getting them. But most importantly, you collected them from everyone and it showed you that people care. Love is more than romantic love. Use today to celebrate that love is just that...love.
4.Do random acts of kindness. This is truly the best way to get out of the poor me on Valentine's Day mind set. Go out and buy a bunch of flowers. Walk through the mall, or the grocery store, or down a busy street and give one to someone who looks lonely. Oh yes! Say Happy Valentine's Day. Buy a bunch of chocolate and go into stores and hand them to the clerks or to gas station attendants or to the janitors. Switching your focus from yourself to others is one of the most healing and profound things you can do today.
5.Do random acts of kindness for yourself. Set up a massage. Go buy a Valentine's card and some really expensive flowers and give it to yourself! Listen to love songs and sing them to you and about you! Every therapist or self help book shares these seemingly corny tips. But it represents the most basic truth. The best way to love is to love yourself first, before you love another. Try it. You may like it.
6.Do stay in the present. Today is Feb.14, 2016. Not 2015, or 2010 or that oh so romantic day you had with your past lover. It is today. Don't go messing with your mind and heart by replaying all of the Valentines Days gone by. Don't get nostalgic and take out old pictures, or love letters. And if you really get tempted, go back to #4 or #5 above!
7.Do remember how lovable you are. Make a list of the people in your life who show you how much they love you. Then ask yourself why they care. What is it about you that makes you so lovable? This is not just a simple exercise. It is a fact. Unless you walk this earth all alone, then you have people in your life who want you there. Ask yourself why.
This day may be about gift cards and candy hearts to some. But in the spirit of self love, let it be about you. Let this day represent to you and the world that you do know what real love is. The kind of love that is unconditional, soulful and real. The kind that you want in your life forever. The kind that starts from deep inside your heart and radiates out to the world. Then circles around and lands right back on you. Like a giant red heart.