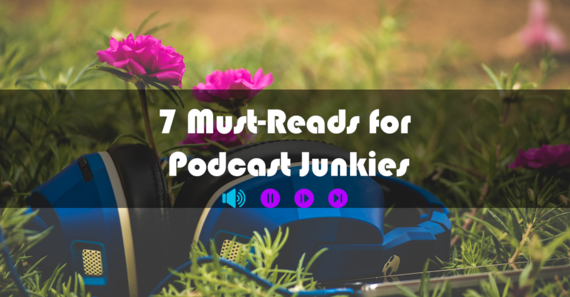 I used to lament that I wasn't alive to enjoy the golden age of radio, but now I feel lucky to be living in the golden age of podcasts. These perfect commuting companions cover every subject imaginable (Cooking! Arts! Crime! Comedy! Spirituality!), so you can choose to learn, laugh, cry, get your ire up, be inspired, or chill out. Just as with great books, great podcasts take you on a journey and leave you wanting more. As an avid reader and list maker, I couldn't help but compile a collection of seven books that perfectly pair with your favorite podcasts. Happy reading, and listening!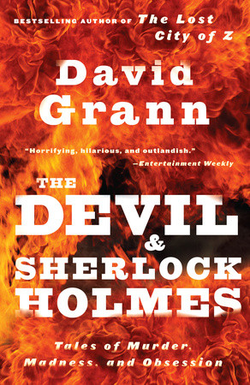 The Devil and Sherlock Holmes by David Grann
For fans of "Criminal"
"Criminal" is a podcast about "stories of people who've done wrong, been wronged, or gotten caught somewhere in the middle." A recent episode featured a clever book thief and his literary crimes. The podcast pairs perfectly with The Devil and Sherlock Holmes, a collection of reporter David Grann's fascinating essays in which he shares tales of madness and obsession on subjects as varied as squid hunting, the danger of the water in New York City, and prison-escape artists.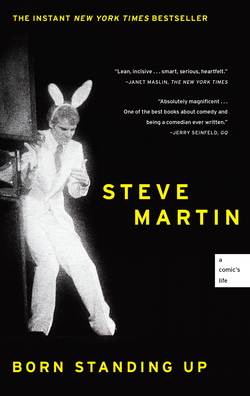 Born Standing Up by Steve Martin
For fans of "Here's The Thing with Alec Baldwin"
"Here's The Thing with Alec Baldwin" is a "series of intimate and honest conversations" with (usually) famous personalities. Comic genius Steve Martin's memoir, Born Standing Up, fits that bill. Martin shares deeply personal insights into his life and comedic process, from his childhood growing up a few miles from Disneyland (where he later worked selling guidebooks) to the heartbreaking sacrifices he chose to make in order to fully nurture and perfect his craft. An extraordinary talent and read.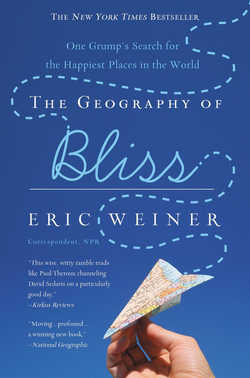 The Geography of Bliss by Eric Weiner
For fans of "Happier with Gretchen Rubin"
Of course, Gretchen Rubin's own books about habits and happiness are perfect foils for her and her sister Elizabeth's popular podcast designed to make your life a little happier. But The Geography of Bliss by self-proclaimed grump Eric Weiner is also a great choice. Weiner details his around-the-globe hunt for joy; or, as he prefers to call it, the hunt for moments that are a little more "un-unhappy."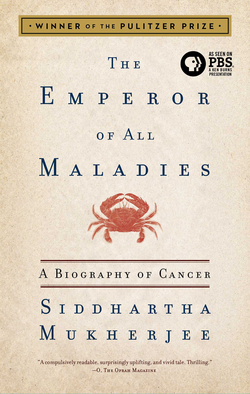 The Emperor of All Maladies by Siddhartha Mukherjee
For fans of "Radiolab"
Radiolab is an in-depth podcast about curiosity that breaks down topics as diverse as end-of-life care, collegiate debating, snapping shrimp, and ice-skating controversies--and leaves you with newfound knowledge and an eagerness to learn more. Siddhartha Mukherjee's bestselling, Pulitzer Prize-winning The Emperor of All Maladies has that same effect. This incredibly readable and epic "biography" of cancer illuminates and dissects the disease like never before.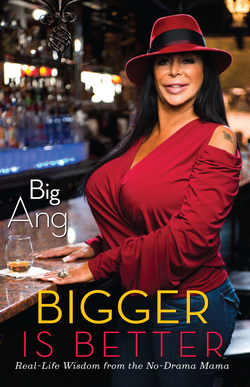 Bigger Is Better by Big Ang
For fans of "Watch What Crappens"
Fans of Bravo's lineup of reality television love this "totally ridiculous, deep-dive into everything you're thinking while you're watching Bravo" (in the words of the host, Ben). Bigger Is Better by the late, great Angela "Big Ang" Raiola is a satisfying peek into the Reality Queen's bold, hilarious, and too-short life.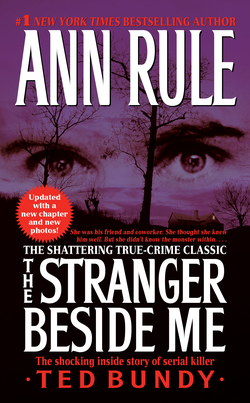 The Stranger Beside Me by Ann Rule
For fans of "Serial"
I'm not sure if there is anyone with access to the Internet who has not yet heard of the "Serial" podcast. The first season's exploration was the catalyst for the current retrial of a convicted (but innocent?) murderer. The Stranger Beside Me, prolific author Ann Rule's classic first book, details her friendship with Ted Bundy, whom she met long before he was revealed to be a serial killer. A sinister, and rare, portrait of evil.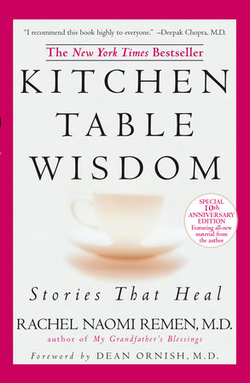 Kitchen Table Wisdom by Rachel Naomi Remen
For fans of "On Being"
"What does it mean to be human, and how do we want to live?" is the question explored in each episode of Krista Tippett's profound podcast "On Being." Kitchen Table Wisdom by Rachel Naomi Remen is a collection of true stories exploring that same theme filtered through the lens of illness and the healing arts. A wonderful handbook on how to be, and thrive as, a human being.
See the full list at Off the Shelf, a daily blog that connects great readers with great books.
More Recommendations from Off the Shelf:
REAL LIFE. REAL NEWS. REAL VOICES.
Help us tell more of the stories that matter from voices that too often remain unheard.