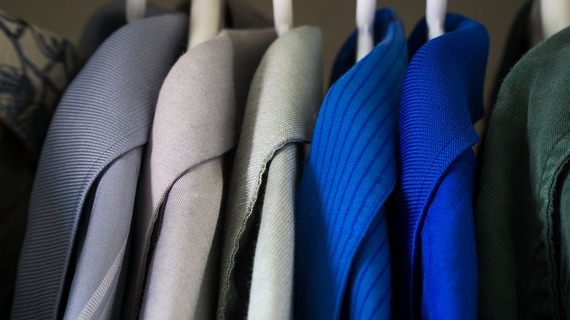 Closets are one of the most abused areas in homes. While some closets are neat and well kept, it is also factual to say many are so disarray and cluttered. We love our closets, but are they really presentable enough? If no, then you obviously need some serious closet organization task to do. You'll certainly benefit from this in the long run. Probably, one of the greatest benefits is the fact that you will learn how to be more organized in life because the principles are quite similar.
So are you now inspired to move forward and give your closet the proper attention it deserves? let's get started.
The first thing you need to do when making a custom closet is to set a schedule to do this stuff- maybe on weekends when you'll have plenty of spare hours. Not only that, you can involve the kids or spouse to help you get on with it. You can just cajole, sweet talk or even blackmail them to assist you. The more hands, the faster and better!
The next step is to secure empty boxes and write some labeling words on them like favorite clothes, accessories, designer clothes, underwear, casual wear, undergarments, and so on. The higher the level of diversity of your clothes portfolio, the more the variation in the number of boxes you will need. However, you can still group them together either on the bed or the floor in case you run out of boxes.
Research on the ideas of purchasing a closet organizer
There are lots and lots of custom closet organization aide which comes at affordable costs and you can find them at ClosetPro. You can get wire closet organizers for $60 at your favorite home décor store. There is no need for you to go for luxurious organizer system. Though, you can, if you've got some cash to spare.
This is the most difficult task to handle. If you already assisted, then there will be no need to sweat this out.
But if you are on your own, get ready to accept that this will take you some time. You will have to completely empty out all the things inside the closet, pieces by pieces, one by one, before putting them in the empty boxes prepared by you. Group the clothes that belong in the same category together. An advantage of this is that you may just end up finding some stuff that you have been looking for.
After grouping the stuff you just emptied from the closet, the next thing is to segregate further those stuff that you still feel you might want to use or wear. Ask yourself questions like: "Do I still need to wear this rickety looking shirt?" or else, you'll just realize that your closet is stuffed with clothes you haven't wear for long.
Now this is time to put the clothes you can still wear back in the closet. Make sure you put things back in proper perspective. Pack clothes of similar category together. If you hastily put them back and end up mixing them up, then you might end up to square one.
Well done! You just did a nice work of the closet organization. Now, you will find your closet amazing.