Get a head start on your "new you new year" resolutions with these seven new health, wellness, and inspirational releases this fall. From life changing new ways of eating, to learning to let go of the things that hold us back, these titles are sure to both inspire and ignite your heart and soul to begin making real and doable lifestyle changes, keeping you living longer and healthier.
1. SuperBetter: A Revolutionary Approach to Getting Stronger, Happier, Braver and More Resilient--Powered by the Science of Games by Jane McGonical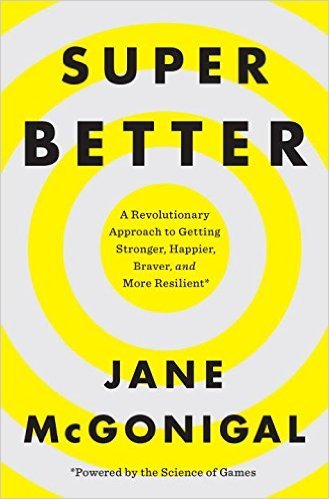 Need some help getting back into the game of life and winning at it? Start here with McGonical's decade's worth of research and groundbreaking insight into how all games- sports, video games, puzzles- can make you more resilient, stronger, and intentionally determined in the face of life's struggles. Filled with over 100 SuperBetter mind challenges, and fusing psychology, play, and empowerment, this book is for anyone wanting to learn how to be more "gameful" and creative when attacking the game of life.
2. The Mind Illuminated: A Complete Meditation Guide Integrating Buddhist Wisdom and Brain Science by Culadasa John Yates Ph.D, Matthew Immergut Ph.D, Jeremy Graves
Where brain science meets Buddha meets Western Civilian is where this book takes off and soars. Beginner to advance meditation practices for those seeking both higher enlightening and a clear explanation of how the mind works. Clear illustrations and charts guide the user to best mediation practices and its stages and paths. Great for novice.
3. The Loving Diet: Going Beyond Paleo into the Heart of What Ails You by Jessica Flanigan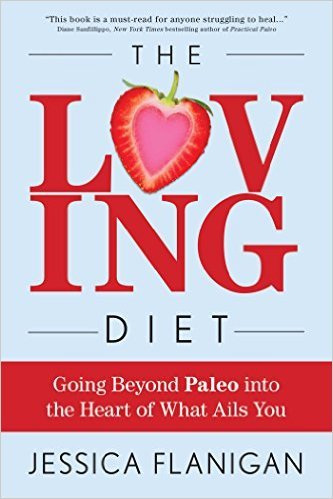 First, let's be clear this is not a diet book. This is a masterful work on healing yourself from the inside out. Flanigan, a clinical nutritionist with almost two decades worth of experience, has crafted a brave and moving journey into the dietary healing process, and how and what we eat affects not only our physical health, but our inner soul. This comprehensive plan goes beyond a traditional autoimmune specific diet, and delves deep into the mind/body connection between food, love, lifestyle, and joy.
4. Instant Happy Journal by Karen Salmansohn
Noted happiness expert Salmansohn has authored a lovely journaling book filled with a year's worth of uplifting writing prompts, thought provoking questions, inspiring quotes to motivate and encourage, and plenty of writing space to jot down your experiences, and help you cultivate ultimate happiness in your life.
5. Hands Free Life: Nine Habits for Overcoming Distraction, Living Better, and Loving More by Rachel Macy Stafford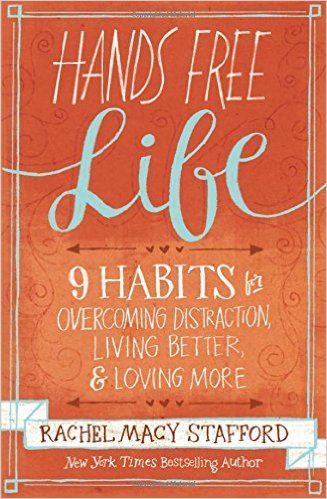 Your phone is never more than a few feet away, and you're tethered to the outside world now more than ever. But what about the people in front of you? How do we disconnect from distraction and learn to embrace what is not virtually in our life but literally? Blogger and author Rachel May Stafford teaches us how to become more present in our own lives, how to live with purpose beyond what society prescribes, but more with what our inner selves and grace can provide. This wisely written book will help those seeking more meaning, joy, and peace in their hectic lives.
6. Trim Healthy Mama Cookbook: Eat Up and Slim Down with More Than 350 Healthy Recipes by Pearl Barrett, Serene Allison
The debut cookbook from former Christian music recording artist and sisters, this delicious collection of family friendly meals are both simple and nourishing. Included are healthy versions of favorite baked goods that include tips for adding nutritional supplements and reducing sugars, as well as dairy free options and substitution alternatives. At 500 pages, there is a little of everything in here and you won't be disappointed.
7. Better: How I Let Go of Control, Held On to Hope, and Found Joy in My Darkest Hour by Amy Roach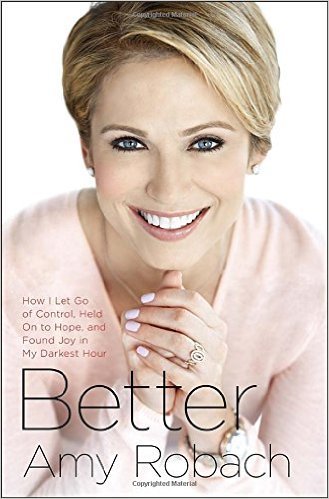 Diagnosed with breast cancer just weeks after her first (and on-air mammogram), ABC News anchor Amy Robach's life took a turn she never expected. In this honest, funny, and heartfelt recollection of those days and years that followed, she takes readers on her journey of recovery of the disease, and what being faced with illness does to the human spirit. Robach's candidness and strength is evident, and readers will leave enriched by her story and fulfilled with hope for when unexpected events hit their own lives.
REAL LIFE. REAL NEWS. REAL VOICES.
Help us tell more of the stories that matter from voices that too often remain unheard.