After a week interviewing companies and walking the show floor at the International CES in Las Vegas, I usually come home wanting almost all of the latest tech on display; from flexible laptops to connected appliances to gorgeous OLED or 4K TV's. This year, I want smart pacifiers, baby bottles and a connected thermometer and I don't even have a small child anymore.
That's right, after one week of interviewing companies and brands focused on making products for families, I want to have a baby all over again just to be able to use and take advantage of all the innovative, connected products I saw. Well, almost, but not quite!
I can tell you with absolute certainty it's never been a better time to be a parent, and I am insanely jealous of the new tech available to help make life with children just a little bit easier. I mean, it's stressful enough being a new mom, right? Parents today need every bit of help they can get and luckily, CES was full of gadgets for babies, kids and the whole family.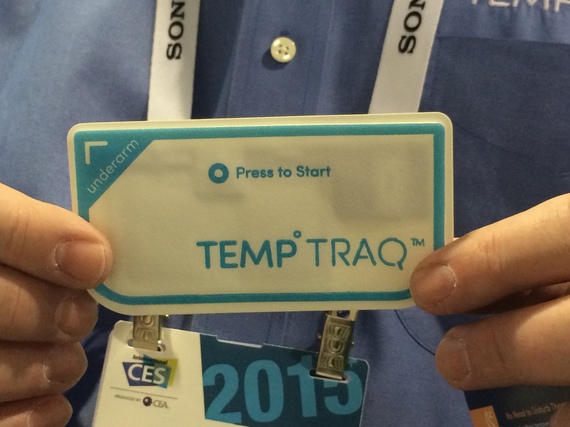 TempTraq Thermometer
Stressed-out parents know there's nothing more difficult than trying to get a crying baby's temperature. And even older kids who can use an oral thermometer often have a difficult time keeping still enough to get a good reading. The TempTraq from Blue Spark Technologies is a wearable, wireless Bluetooth thermometer - an adhesive patch - that adheres to a child's armpit sending real time info to a smartphone app. It will record 24 hours' worth of temperature updates and send an alert if there's a spike in fever in the middle of the night, which might give parents a better night's sleep. TempTraq is currently awaiting FDA approval so there's no pricing info at this time.
BabyGlgl Bottle
Yes, there is now a connected baby bottle. Before you say that's crazy, consider how helpful it would be for a working parent to know that their baby was fed, how much was consumed and at what time, without having to ask 20 questions of the nanny. The BabyGlgl smart baby bottle holder also lets the user know if the baby is getting too much air and provides feedback on holding the bottle at the right angle. All the info tracked is sent via Bluetooth to a smartphone app. BabyGlgl comes in five colors and will be available this June.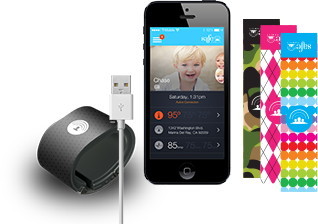 SAFE Kids Paxie Band
The SAFE Kids Paxie Band is a fun-looking wearable for kids that might keep parents from becoming helicopter parents. SAFE, which stands for Security Application for Everyone, created the GPS-enabled wearable and smartphone app to give parents peace of mind while letting kids have a little independence. It measures GPS activity and has boundary settings so parents know if their kids are straying out of the neighborhood or not where they're supposed to be. Users can create a profile for each child that measures their route, ambient temperature and heart rate. The rechargable bands, which come in multiple, interchangeable colors, are water-resistant but not waterproof, and have a battery life of about 36 hours. They'll be available this May from Safe Family Wearables.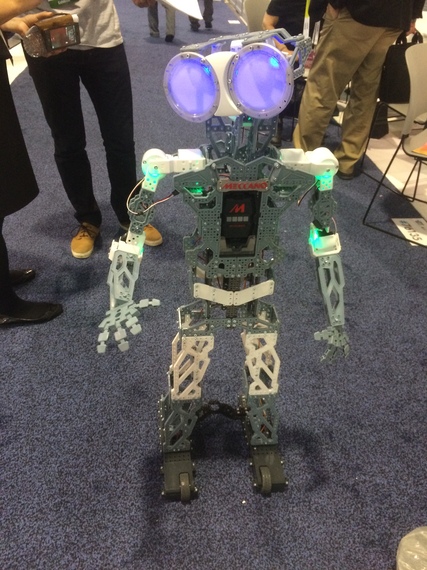 MeccaNoid
Kids today don't just get toys, they get robotic building platforms. The Erector Set has been around for over a hundred years but now SpinMaster Toys has acquired the license for Meccano, as it's known outside the US, and is bringing it into the digital age. MeccaNoid is a four-foot tall robot that comes to life with built-in voice recognition and the ability to move its limbs. There are building sets for beginners as well, obviously MeccaNoid is for a more seasoned user, but the idea is for kids to get comfortable with building and programming robots using real nuts and bolts. They can create their own custom robot movements using voice control or its learned intelligent motion, and can also program it using a mobile app. MeccaNoid, which will be available this summer, is a winner of the CES Last Gadget Standing competition.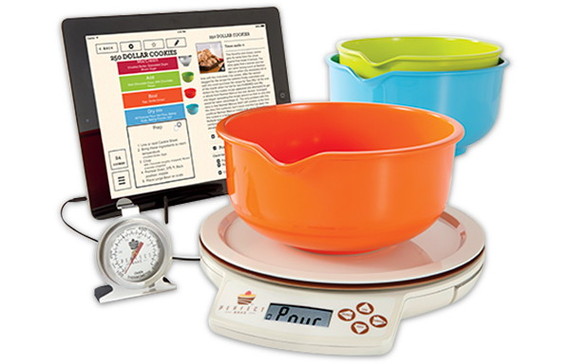 Perfect Bake
Baking cupcakes or cookies for school will no longer be a chore with Perfect Bake from Pure Imagination. In fact, you can have your kids help and know the recipe will come out perfect. Perfect Bake takes baking to the next level by using a scale and an app to measure rather than cups or spoons. The app, which is preloaded with hundreds of different recipes, guides users step-by-step through the process and lets you scale the recipe depending on needs and ingredients. Its available now at Brookstone for $70.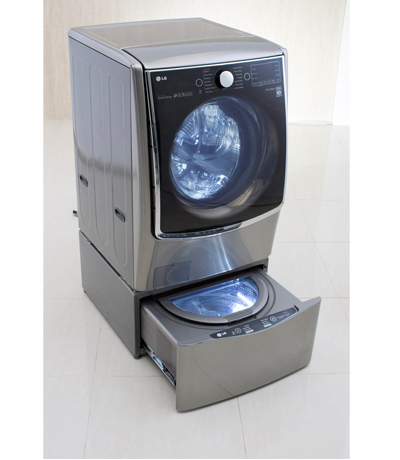 LG Twin Wash System
How many times have you done a load of wash and wished you could add in just a little more? Or thrown in the kids' sports uniforms and felt guilty about doing a whole load of wash for two or three pieces of clothing? LG's new Twin Wash System is a mini washing machine that lets you do a separate load of laundry at the same time. This is awesome for when you're running a load of dark wash, but also want to put in a smaller load of delicates or baby clothes. The best part is you can run them both at once, saving precious time and energy. Many companies described their products to me as a game-changer this year but this one truly is. The Twin Wash System will be available sometime later this year.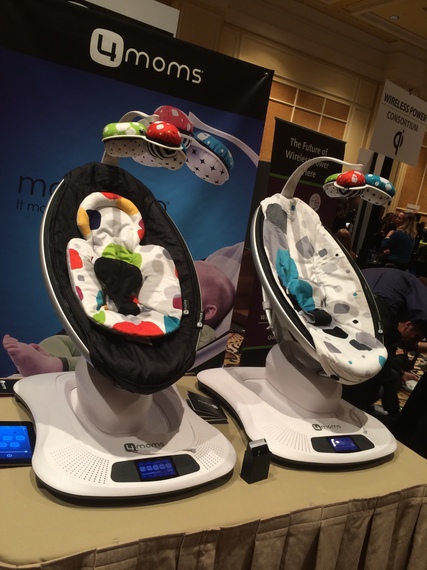 mamaRoo Infant Seat
We all know the feeling of sneaking over to the baby rocker and starting it up again or changing the speed, desperately trying not to wake the baby so you can enjoy just a few more moments of peace and quiet. mamaRoo has you covered with their new connected baby rocker. It sways gently from side to side just like you do when you rock your baby, and connects to an app on your smartphone via Bluetooth so you can make adjustments from across the room. That's right, you no longer need to put down the glass of wine and walk over to the baby seat to play white noise or soft music. You can do that right from your smartphone app while you're taking pictures of your sleeping angel without the risk of waking her. Ships later this year.
Related