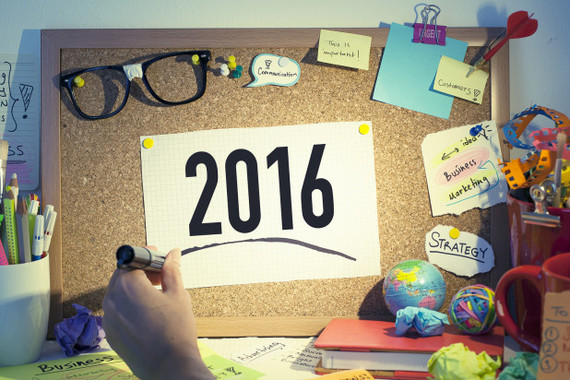 Imagine yourself gazing out of the window of The Bernina Express, a European mountain railway, facing the Swiss Alps. What are you thinking and how are you feeling? Most importantly, are you relaxed and at peace with life? Now, re-trace your steps back to reality.
Each brand new year is accompanied by a dose of sprightliness, fervor and elation. With intelligence, intention, and intuition, we nurture a flicker of hope that perhaps, this will be THE year to top off all years, the year which ushers us into the theatre to watch our dreams unfold on the high resolution movie screen, the year which enables us to see why all our dreams did not dance onto center stage before, the year in which we finally become the heroic men and women we have always dreamt of becoming. As noted performance strategist, Matt Mayberry advises, "See yourself beyond your current circumstances and, most importantly, see yourself living the massively successful year that you want to live." In many ways, we have to become higher voltage and higher powered versions of ourselves to exceed our own expectations, and the time is now: CARPE DIEM. How incredible would it be if we were to together experience the most profoundly fulfilling year ever! Here are 7 new year's resolutions for the busy and overscheduled professional! Let us paint our goals on our canvas today.
Commit to Achieving Goals: The first step on the road to achievement is commitment. Ultimately, once we decide to accomplish a goal either in our personal or professional lives, the actions become more manageable because we have already engaged in a mental commitment. After deciding to commit, let us create actionable lists of tasks and items we have to complete in order to step in the direction of achieving our large, potentially overwhelming goals. Stephen Covey, the author of "7 Habits of Highly Effective People" stated that "The power to keep commitments to ourselves is the essence of developing the basic habits of effectiveness."
Develop Key Personal Skills: Over the past few years, I have realized that if we can master how to effectively build genuine and authentic relationships with individuals, both in our professional and personal lives, we would be significantly more fulfilled, energized, and excited. With this in mind, David Peck, a coach at The Goodstone Group, recommends that we make a concerted effort to self-reflect, acknowledge others' ideas, and listen. Personally, I am a major proponent of introspection, since even 10 minutes a day of dedicated reflection adds immeasurable intention, purpose, and direction to our hectic and multidimensional lives.
Get a Raise or Promotion: Unsurprisingly, the highest performers in a variety of industries and fields set tangible goals on a regular basis and seek to consistently aim to reach the next peak in the trajectory of their growth. High performers execute on pre-meditated behaviors by documenting each of their accomplishments in terms of concrete company value add, honing in on an area to gain immense expertise to become veritable subject matter experts, and volunteering for the highest visibility and most usually, complex projects in the firm. Point being, earning a promotion or raise in 2016 should be a goal for it to become a living reality.
Start a Side Gig: In our day and age, the concept of a side gig is becoming increasingly common, as millennials today are especially multidimensional and multifaceted individuals who seek to create a tangible impact on our world. Kimberly Palmer, Senior Money Editor for U.S. News & World Report, authored a new book titled "The Economy of You: Discover Your Inner Entrepreneur and Recession-Proof Your Life" and indicated that while people's motivations to start a side gig are usually to "afford a better lifestyle for themselves and their families," they usually "are creating products or services that other people find useful, and that is an incredibly validating feeling. It usually comes back to helping other people or improving their lives in some way, even a small one." Recession-proof your life and start on a side gig today!
Upgrade Your Network: The old adage still rings true, and the fact is that who we know can lead to a dizzying array of opportunities that we may never have had the gumption to explore were it not for some serious networking chops. One of my heroines, Kate White, the former Editor in Chief of Cosmopolitan Magazine, agrees that "The formula I've seen work again and again is this: Contact + Curiosity = Opportunity." We must always be cognizant of the caliber of those around us, and upgrade our network to match our collective ambitions.
Generate Some Buzz: Let us be honest. Who does not like the spotlight? A positive amount of media attention around us can bode well for both our personal and professional lives. Not to mention, media attention and overall global buzz can enable us to further monetize our skillsets by leveraging the benefits of media coverage. Interested in exploring a particular angle for a local newspaper? Volunteer to write an article and that article may spin off and lead to offers to blog or write for some other media publications. Start now and surprise yourself!
Improve Your Work/Life Balance: No coincidence that enhancing our overall work/life balance enhances our overall quality of life and ability to devote singular focus and clarity to achieving our lives' missions. There are several steps we can take towards achieving proper work-life balance in 2016! To begin, we can make deliberate choices about where to invest our time, with 31% of people indicating that the best thing to do is to reevaluate our own priorities and learn to say 'no' in order to maintain exclusive focus on our mission. Setting boundaries becomes crucial, as blocking off time to divide our lives into manageable schedules, is critical for success. One of the most important tips to achieve work-life balance is to literally switch off technology and focus on living life in the present moment. I definitely want to achieve perfect work-life balance in 2016, and I hope you will join me by sharing your experiences.
Here is wishing all of us renewed health, happiness, peace, and joy in 2016! To learn more about how to maximize your 2016, read this brilliant guide! May all of our dreams come to fruition and our personal and professional fulfillment multiply!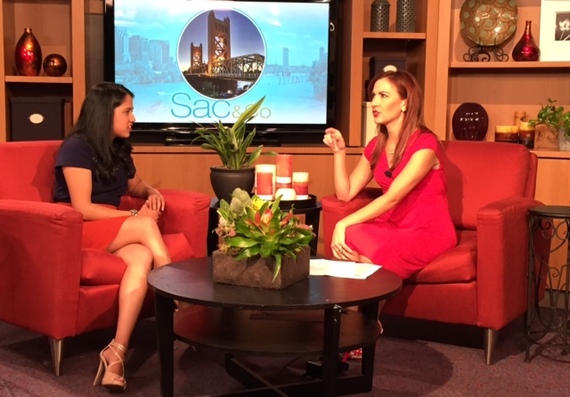 Calling all HuffPost superfans!
Sign up for membership to become a founding member and help shape HuffPost's next chapter