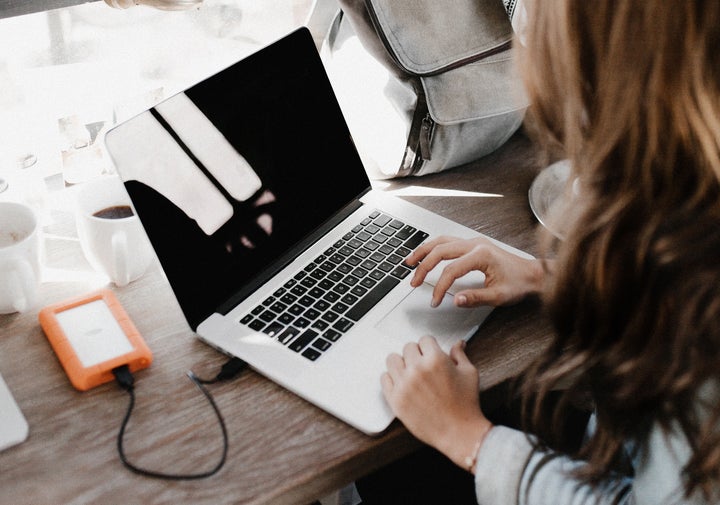 Donald Trump is president and many Americans now dream of moving north. Searches for one way flights to Canada surged 133 per cent, while Canada's Citizenship and Immigration website shut down due to the overload in sudden traffic. As some plot how to relocate their life and careers to a new country, many millennials attempt to work from anywhere as a lifestyle choice.
70 percent of millennials report the desire to travel is their primary reason to work, while 34 percent leave jobs due to lack of flexibility. According to Boston Consulting Group, 75 percent of millennials want to travel as much as possible. Some hope the two can blend.
The landscape of career and life is shifting in favor of more fluid options and companies are capitalizing on these new priorities. Netflix offers unlimited vacation policies and are ranked #15 Most Innovative Companies, while Roam offers co-living and co-working around the globe. Efficient professionals may tour the jungles of Bali one day and architecture in Madrid the next. This entices the nomadic dreamer, but drifters beware: working from anywhere may spell disaster for productivity if one is unprepared.
Whether you would like to run your business from your new home on the shores of Nova Scotia or want to get away from it all, here are 7 surefire strategies to me massively productive from anywhere:
Overcome the perception about what is work time and what is not. People overlook their most productive opportunities because they believe high quality work requires an office. Optimize your performance regardless of space. For example, a fourteen hour plane ride could give you the uninterrupted space to finish that research project. It is unconventional, but effective.
Develop a routine: Integrate and implement routines that go with you wherever you are. Every great leader has a morning routine; build one for yourself. It can include five minute meditation, affirmations, prayer, or gratitude journaling. Plan in advance so you approach the day from a place of empowerment, not default.
Invest in proper nutrition. Fuel yourself with appropriate nutrition to maintain mental acuity. If you maintain a grueling travel schedule, live on planes, and eat processed food, your mind will get sluggish and productivity will decline. Pack nutritious snacks in a carry on, or research restaurant recommendations in advance.
Prioritize. At the start of every week, identify the main goals you must accomplish. Each morning, choose the most impactful projects to complete to make your day successful. Track your productivity using a planner (such as the Panda Planner) or go digital. For example, create an event in your Google calendar on Monday that says "high level projects for the week" and another on Friday that says "Fist Bump Friday". Use these to measure whether you are meeting your most important goals.
Block time. Work expands in the time allotted to it. Block time to complete important assignments. If you have three hours before touring a museum, identify the highest level tasks. Your client or boss will think nothing was left behind.
Consider your time zone: Simple calculations in advance will help you avoid mishap. Consider how long your flight will take, when you will land, and any pre scheduled calls or online meeting times. You want to be available and efficient while across the globe. The time change may work to your advantage. For example, six hours advance allows you to finish all your daily assignments before the team call. You stay organized; in the afternoon, you can explore another culture.
Plan for wifi availability. Whether touring a major metropolitan city or going off the grid for a long weekend, internet can be unpredictable. Plan in advance so you never get caught with unsecured hotspots trying to review confidential client documents. Downloading your materials to a thumb drive. Or, plan your research and development offline and leave the internet activities for later. Identify local hotspots or be sure to ask your lodging whether wifi is available before booking. Another simple alternative is to invest in a wireless box such as one of these.