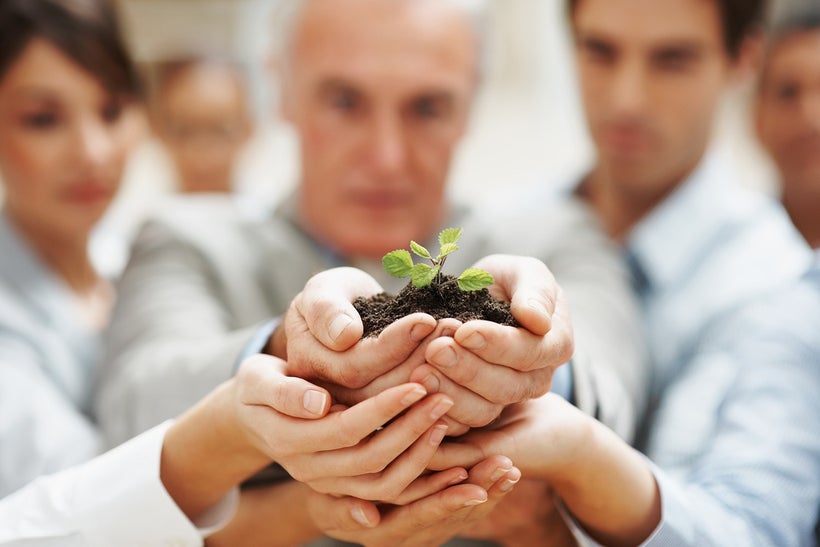 As ORGS have been a big group of diverse networks and great resources, technology is enabling people all over the world to access free education. Non-profit organizations are working to deliver pure water and improvisation of sanitation in non-developed and developing countries.
Technology is helping people to connect with each other which was completely impossible earlier. Right now, many of non-profit organization are active to bring a positive change in people's life. As such, the number of all active non-profit organizations is now almost uncountable. The innovations done in computing and mobile technologies are enriching the lives of people who really need it.
Here, we are listing 7 such organizations from all over the world those are working hard to bring education, modern healthcare and empowerment in communities and peoples' life who really need these.
Incorporated in Vermont in 2005, The BOMA Project is a USA nonprofit and Kenyan NGO working in drylands of Africa to alleviating poverty and building resiliency. The BOMA project has a been a widely know NGO because of its proven track record, powerful results and a transformative approach in their work.
Their team help women from extreme poverty to complete their education and to start their small business by offering them help they needed. So that, they can generate earnings by their own and feed their families, pay for their kids' school fees and medical care, accumulate savings for long-term stability, survive drought and other drastic situations and learn to adapt to the changing climate.
Their Rural Entrepreneur Access Project (REAP) guides and mentors Kenyan peoples in establishing and sustaining their small business initiatives.
Room to Read started in year 2000, building schools, libraries and small learning centers in rural Nepal. In last 15 years, they've expanded to various countries like Cambodia, Vietnam, Zambia, India etc.
Their Mission is to bring a change in lives of millions of children of developing countries by improving educational facilities and focusing over gender equality in education. Room to read has been working in collaboration with governments, partner organizations and local communities.
Science Education Initiative is a program that recruits, trains and places undergraduates as part-time STEM teacher residents in low-income classrooms in India.
Abhilash Mishra, Founder of Science Education Initiative has been passionate about teaching since school and he has helped to build a movement to train the next generation of exceptional STEM teachers in India.
Today Science Education Initiative wants to take this movement global. Great science teachers are needed in every part of the world, particularly in low-income schools. With support from his mentor Kevin Xu and the Clinton Foundation, Abhilash has launched Science for All, a nonprofit with a mission to train the next generation of science educators and leaders around the world.
Passports with Purpose is an annual Travel Bloggers' fundraiser. This online travel bloggers fundraiser happens in a two-week period of November/December months. In 2010, they raised $64,128 with a goal of $50,000 to help building a village in India.
Passports with Purpose's vision is to do long-lasting good for people in the places where travelers visit by making an online community using the social media platforms and connecting thousands of bloggers all over the world.
Each year, over 303,000 women die from pregnancy and childbirth complications. Most of these deaths occur in Africa and Asia. Unreliable power and communication in health facilities cause Life-threatening delays in care.
We Care Solar designs suitcase-sized portable solar energy generators to provide essential maternity care needs. These solar energy systems are being used to power lights, headlamps, and walkie-talkies in remote medical clinics to improve the quality of care in Africa, Haiti and other regions.
Calling all HuffPost superfans!
Sign up for membership to become a founding member and help shape HuffPost's next chapter
This post was published on the now-closed HuffPost Contributor platform. Contributors control their own work and posted freely to our site. If you need to flag this entry as abusive,
send us an email
.