Thanks in large part to "The Parent Trap," one of my greatest wishes growing up was to discover my own separated-at-birth twin. We'd wear matching outfits and fool everyone into thinking we were the same person so I'd never have to do anything I hated again (conveniently, my imaginary twin would love taking math tests). These days, I'm resigned to my lot as a solo zygote, but the mystique of twins has never worn off. Whether you are a twin or simply dream of being one, these seven books will have you seeing double.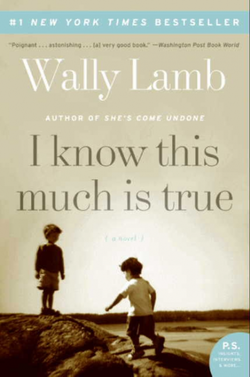 I Know This Much Is True by Wally Lamb
Dominick and Thomas are identical in every respect except one: Thomas suffers from paranoid schizophrenia. After Thomas cuts off his own hand in what he believes to be an act of sacrificial protest, Dominick must review his own status as the "normal" twin and confront the dark and suppressed truths of his own life in this tale of alienation, connection, and, above all, the power of familial bonds.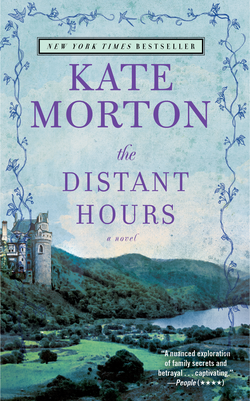 The Distant Hours by Kate Morton
A long-lost letter compels Edie Burchill to visit the great but decaying old house of the elderly Blythe spinsters--a set of twins and their disturbed younger sister. Edie is soon drawn into the mysteries of the house and the hidden truth of the sisters' past in this richly atmospheric tapestry of madness, forbidden love, and family secrets.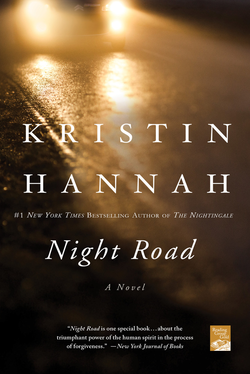 Night Road by Kristin Hannah
When Mia's best friend falls in love with Mia's fraternal twin, Zach, the three form an inseparable trio--until one decision shatters their world in the blink of an eye. Luminous and emotionally nuanced, this unforgettable story raises profound questions about motherhood, identity, and loss.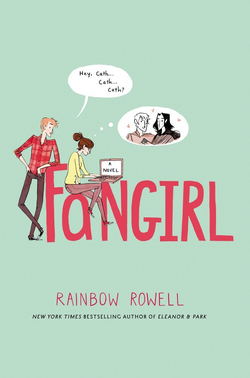 Fangirl by Rainbow Rowell
Cath and Wren are identical twins who, until recently, did absolutely everything together. Now they're off to university and Wren doesn't want to be one half of a pair anymore--she wants to dance, meet boys, go to parties, and let loose. In this touching exploration of codependence and sisterhood, Cath and Wren must open their hearts to new people and new experiences, and discover their own identity without each other's constant presence.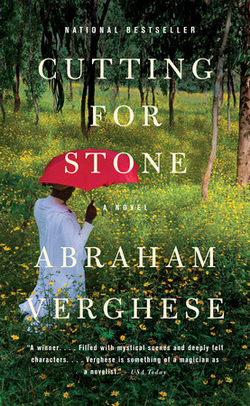 Cutting for Stone by Abraham Verghese
Set in Ethiopia and New York, this is the unforgettable story of twin brothers born of a secret union between an Indian nun and a British surgeon. As they come of age, passion and betrayal will tear them apart, but they can never truly escape their intensely intertwined fates.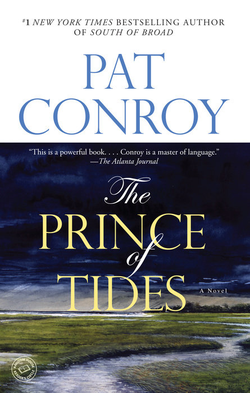 The Prince of Tides by Pat Conroy
Born into a tragic yet extraordinary legacy, Tom and his gifted and troubled twin sister, Savannah, struggle to fashion their own lives amidst heartbreak and cruelty. Spanning forty years and filled with the vanishing beauty of South Carolina low country and the dusty glitter of New York City, Pat Conroy's huge, brash thunderstorm of a novel is astonishing, cathartic, and profoundly human.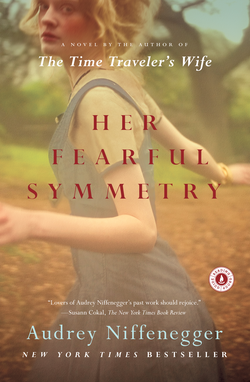 Her Fearful Symmetry by Audrey Niffenegger
Intensely attached twins Julia and Valentina move to London when their aunt dies and leaves them her apartment on the edge of Highgate Cemetery. As they become involved in the lives of the eccentric neighbors, the twins discover that much is still alive in Highgate--including, perhaps, their aunt.
 
See the full list at Off the Shelf, a daily blog that connects great readers with great books.
More Recommendations from Off the Shelf:
REAL LIFE. REAL NEWS. REAL VOICES.
Help us tell more of the stories that matter from voices that too often remain unheard.