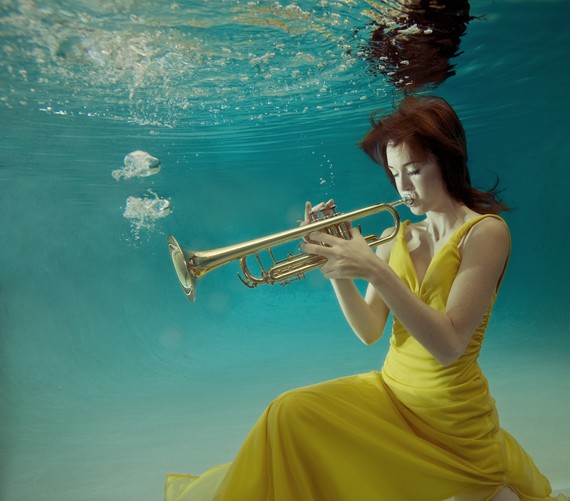 Summer is the prime time for taking in your favorite festivals -- the weather is warm, the days are longer, and everyone is looking for a good time. There are always the big productions to look forward to, but it turns out America's smaller towns have quite a bit to offer when it comes to quirky fêtes. From celebrating summertime's biggest pest (mosquitos) to taking in the sounds of underwater music, these are some of the country's strangest (and, let's be real, most amazing-sounding) summertime festivals:
Deemed the largest art parade in the nation, New York City's Mermaid Parade is a chance to celebrate mythology and seaside rituals at the same time. There is no real goal with this production -- it's purely an opportunity for artsy New Yorkers to take a day to show off their homemade mermaid costumes and themed floats.
For four days every summer, Roswell, New Mexico, where a UFO was said to have crashed in 1947, becomes the scene for tin-foil-hat-wearers around the world. What to expect: Alien hat making, antacid rocket building, the UFO Festival Light Parade, an alien pet contest, and more.
What goes best with snorkeling? A sub-sea concert, of course! Florida Keys radio station WWUS 104.1 FM will be broadcasting ocean-themed tunes (think whale songs and The Beatles "Yellow Submarine") to divers exploring the Looe Key Reef. How? A system pipes creates a fully submerged dance party. The best part: costumes and "underwater instruments" are strongly encouraged--and rewarded, if you're voted "Best Dressed."
East Nashville will welcome the hub of all things tomato art. The two-day festival features the Second Line Parade (where participants must push, pull, or wear their float, an entire gallery of tomato-themed artwork, and a Tomato King and Queen contest.
Twinsburg, Ohio will welcome twins from around the world for its 40th celebration this year. Events include, and are certainly not limited to, a golf outing, inflatable bouncers, a corn hole tournament, twin contests, and the not-to-be-missed Double Take Parade.
For one day every year, Spivey's Corner, North Carolina -- known to locals as "The Crossroads of the World" -- is all about celebrating the "almost lost" art of hollerin'. Aside from more common late-summer activities like a BBQ cook-off, farm equipment displays, and living history exhibits, festival-goers can partake in the 46 Annual National Hollerin' Competition.
Erika Owen is the Audience Engagement Editor at Travel + Leisure. Follow her on Twitter and Instagram at @erikaraeowen.