Fishing is one of the most popular sports in the world. Recreational fishing has a long standing tradition and is enjoyed by millions of avid anglers from every corner of the planet. While most anglers are content of fishing in their backyard, there are some who have certain goals and specific interests in mind. Their sole aim is to locate and fish in some ultimate fishing destinations that are off the beaten path, with the only thought in mind as to where to go on the next remote sports fishing trip next time. Locating these exotic destinations doesn't require extensive airplane travel trips around the world. Just a little research and planning can take you to both your inshore and offshore sports fishing destinations in no time.
The waters of Malindi on Kenya's eastern coast are probably one of the very few places in the world where fishermen can hope to accomplish their dream of a fishing royal slam. This includes the six species comprising of blue marlin,striped marlin, swordfish, sailfish, black marlin and shortbill spearfish. Kenya is a spectacular destination in itself and invites for a splendid fishing holiday.
Head to the Congo for an adrenalin rush of a lifetime to hunt down the goliath triggerfish, which not only has a sharp temper but matching sharp teeth as well. This equivalent of the African piranha, has been known to attack humans quite often and even pull down over flying birds. This plus 70 kg monster offers some of the world's greatest sports fishing challenges and attracts the most daring anglers.
Eg-Uur river basin, Mongolia
This remote river basin is one of the world's only surviving haven for taimen, the largest trout species in the world. Known locally as river wolves, these fierce cannibalistic monsters can weigh up to 90 kg and give a severe lesson to those attempting to catch them.
Corbett tiger reserve, India
Close to this renowned national park there is some of the best golden mahseer (carp) fishing to be had on the Western Ramganga river. Since this is not a snow fed river, fishing is a year round activity here. One can enjoy the thrill of sports fishing in some exclusive zones in this best organised area for other species like, indian trout and goonch as well.
This is the deepest and one of the sixth largest lake in Canada offering high quality fishing opportunities in the more out of the way northwest territories. With no fishing pressure and plenty of bait fish around, combined with an ideal habitat, the great slave lake area is a mecca for large pike and trout. This 300 mile long lake has thousands of unexplored islands and shallow bays affording great fishing expectations to those who venture to these parts.
Kona is a renowned place for anglers from across the globe, still, some people consider it off-beat because of the location. So if you are looking to reel in big game fish in an exotic location, Kona is the perfect choice. Avid anglers will always follow the calendar to ensure they get the best catch.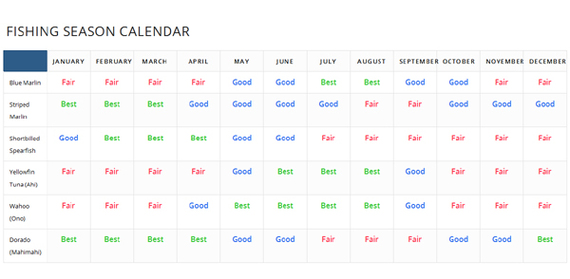 Situated at the northern end of the Bahamas, the Abacos is home to large areas of productive bonefish flats. The western side of Abaco has an amazing array of mangroves and creeks, with superb tailing waters, perfect for bonefish.
With over 70 percent of our planet under water, it is but natural that the areas below the surface of this huge expanse will harbor prime places for game fish. Based on the studies of world renowned fisheries, the popular offbeat hot spots for sports fishing have been narrowed down from around a list of 150 and explained here. While some areas are regional, others are quite specific and legendary. So are you ready to fish in these outstanding, out of the way spots? Grab a rod and go fishing.
So to all avid enthusiasts -- have you been to these destinations? Do you agree/disagree with this list or want to add some destinations to it? Tell me your opinion.