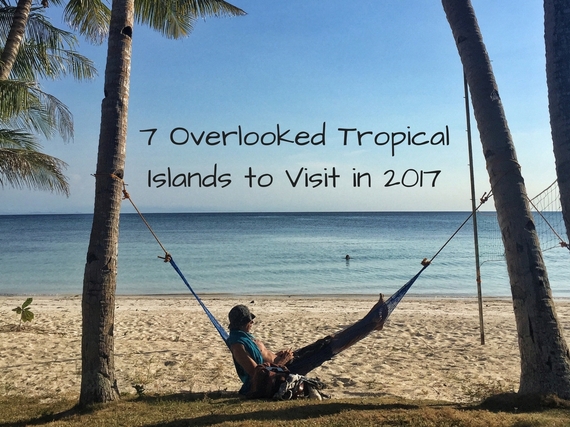 With winter approaching and the new year only a few weeks away, right now is a great time to start thinking about your next tropical getaway that involves sunny blue skies and white sanded beaches.
In this post, you'll get ideas for some of the best, hidden tropical islands to visit in 2017. I've been to each of these islands over the last 3 years, and I can personally attest that they are all fantastic.
Let me clear that you will not read about the popular, touristy, money-making islands such as St. Lucia, Ibiza, or Boracay - but rather, those untouched coastlines and hidden beauties that you may never have heard of before. These are islands where a few dollars will take you far. These are islands that don't have wifi (or very limited access). These are places where the people may live in poverty, but they are very welcoming to foreigners and their smiling faces will make you feel at home.
If you need help or advice planning your trips, don't hesitate to contact me directly!
7 Tropical Islands to Visit in 2017
My favorite island on earth, and one that is hardly ever talked about, is called Siquijor. Located in the Central Visayas region, Siquijor is only accessibly by boat and it's a must-visit if you find yourself in the Philippines. My favorite thing to do in Siquijor is rent a motorbike ($5USD per day) and spend 3 hours riding around the island. You will see more waterfalls, beaches, coconut trees, and stunning views than you can keep track of. Filipinos are also very friendly and welcoming, so you will never feel out of place.
2. Sumba Island, Indonesia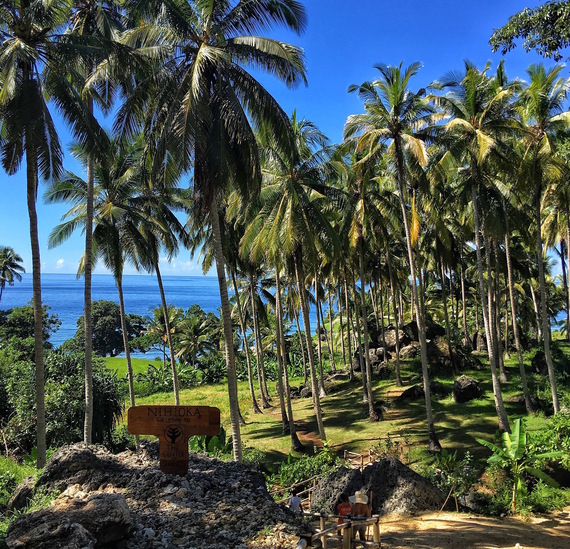 Did you know that Indonesia has more than 17,000 islands? Tucked away on the Southernmost part of the archipelago is an island called Sumba, which is known for it's high mountains, endless rice fields and indigenous people who rarely come into contact with the outside world. Don't forget about the beaches, most notably Nihiwatu, where the only resort is on the island.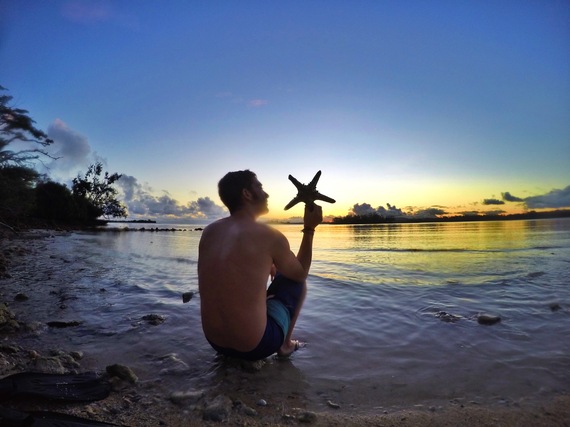 Fiji is composed of 330 islands, so it might be a hard decision to choose which one is best to visit. The main island is called Viti Levu (where the airport is), but isn't nearly as photogenic as some of the surround ones. Take a short ferry ride to the Yasawas islands (group) and discover a place called Nacula Island, where you'll see slanted palm trees planted in white sand and overlooking the crystal clear sea. Nacula also offers world class scuba diving with white tip sharks.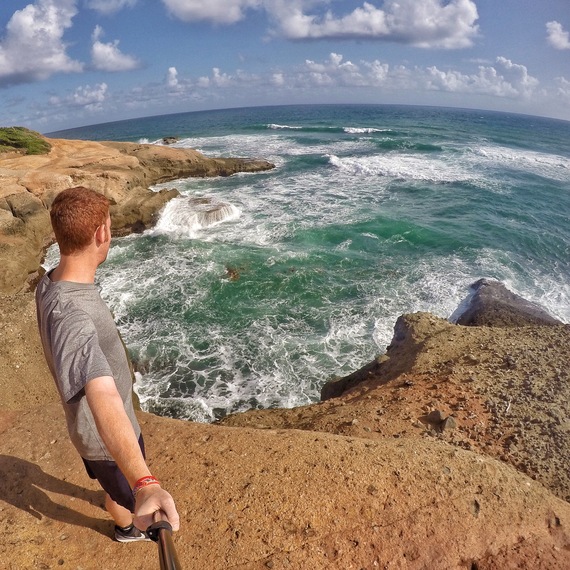 Not to be confused with the Dominican Republic, travel farther southeast to find one of the world's smallest countries called Dominica. Known as the "Nature Island of the Caribbean," Dominica has no shortage of hikeable volcanoes, jungle treks, amazing wildlife and red rock plateaus on the turquoise-blue Caribbean waters. With a small population of 72,000 and surface area of 29 by 16 miles wide, it's not common to cross paths with other tourists. Don't miss a stay in Calibishie - a village in the Northeast that has some of the friendliest people on earth.
5. Rosario Islands, Colombia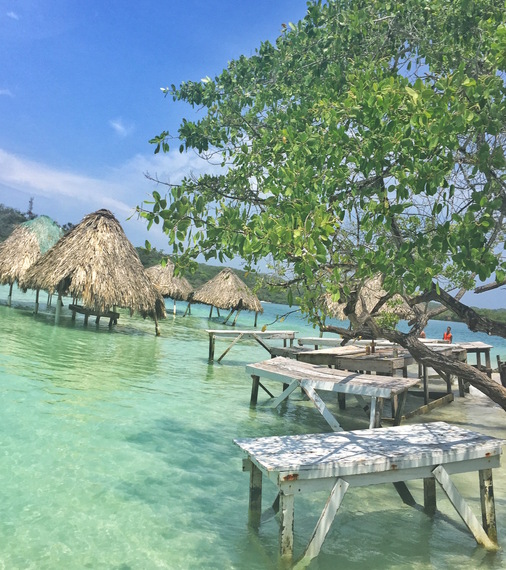 Did you know that Colombia has tropical Caribbean islands? I didn't either until I was in Cartagena and heard about the 1-hour boat ride to Rosario Islands. You can see sea turtles, sharks, and dolphins swimming in their natural habitat, as well as lay on the beach and eat fresh lobster, crab and octopus with coconut rice, plantains and salad. Oh - and don't forget to see Pablo Escobar's mansion and his actual sunken plane on one of the beaches.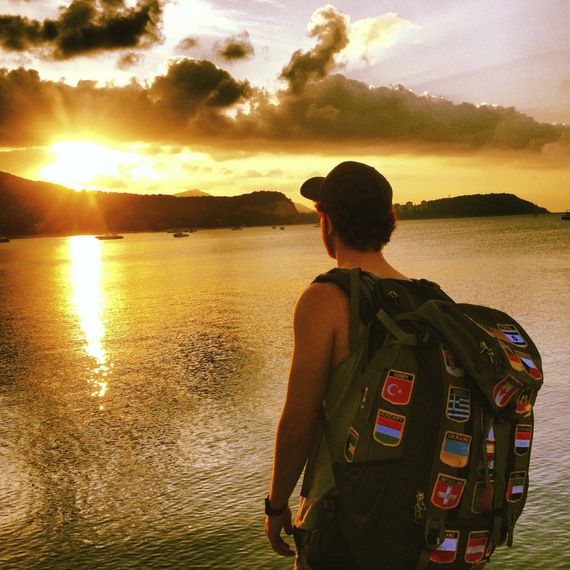 Thailand has many tropical islands which are all quite similar to each other. You may know about the famous Full Moon Party which happens monthly on Koh Phangan, but if you cross overland to the West side of Thailand, you will learn about Koh Lipe. Head over to Pattaya beach, grab yourself an ice cold Chang beer and get a $4 Thai massage in the sand. When you're too hot from the blistering sun, grab some fins, a mask and a snorkel and jump in the sea to see hundreds of species of fish.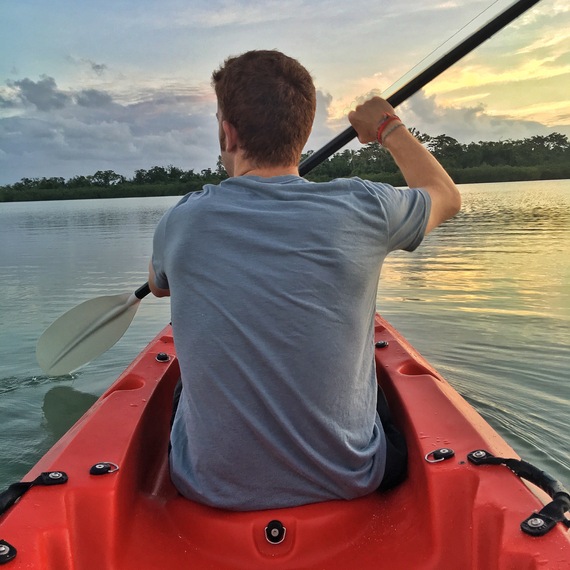 Most people have only heard of Vanuatu because the famous American show, Survivor, filmed a series there. The South Pacific archipelago, consisting of 83 small islands of volcanic origin, has only a population of 200,000 people who have carried on traditions for centuries. The main island of Efate offers a lovely coastline, shipwreck diving and picture-perfect views no matter where you look. Above all, my favorite part about Vanuatu is the kind hearted locals who will welcome you into their culture with open arms.
Ready to book your flight yet? I hope you've felt inspired to visit some islands that are off-the-beaten path! For more information on these places, head over to my blog drewbinsky.com.