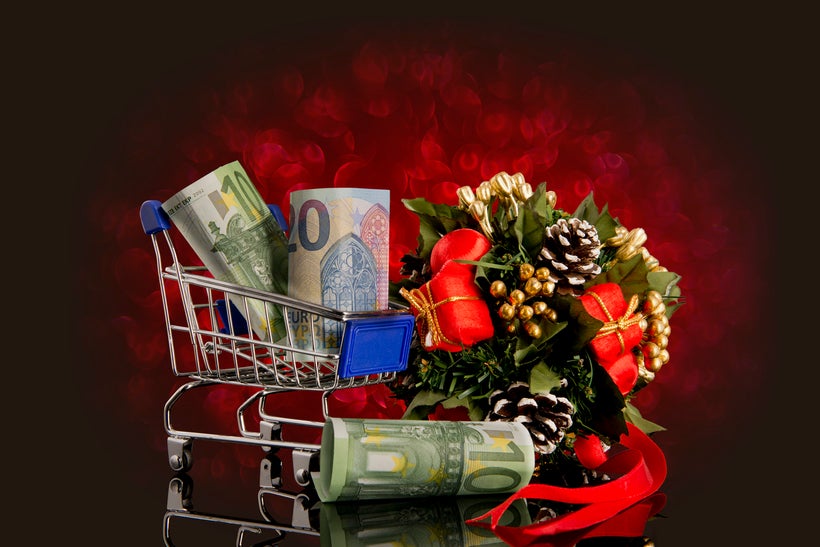 Tipping is a part of everyday life, but during the holidays it takes on new significance. A gratuity is not only a way to say "happy holidays" to a valued service provider, but a way to thank them for all they do to make your life better throughout the year.
You are the best qualified to determine who in your life warrants special acknowledgment during the holiday season. Several factors will help you decide who to gift at the year's end. Quality of service is a consideration, along with how frequently you use their services and how long your relationship dates back. Consider also if you regularly tip throughout the year; if so, you may give a more modest gratuity during the holidays.
Some guidelines may give you a general sense of appropriate or ideal tipping amounts. Take those recommendations into consideration, but also reflect on the value the person adds to your life and what you can reasonably afford to give. Keep in mind a holiday tip or a gift is never a requirement, but a gesture of gratitude and thoughtfulness.
While money is frequently the go-to tip during the holidays, not all service providers are allowed to accept cash. When in doubt, call the business and ask about their policies and for examples of typical end-of-year gratuities. When money isn't an option, small gifts or baked goods are a thoughtful way to remember important people during the holidays.
A handwritten note is another way to express how much you appreciate someone. This is a welcome accompaniment to any gift and can also stand on its own in many cases. For employees, a note to their boss complimenting them is also a wonderful idea.
With those ground rules established, here are seven people in your life who deserve a little extra recognition during the holidays.
Your Child's Teachers
Extravagance is not warranted here, just thoughtfulness. You don't want to give the appearance of a bribery attempt. The goal is to express appreciation for the care and nurturing the teacher provides your child. If you have a special relationship with other staff members, such as a nurse or secretary who helps you on a regular basis, remember them too. A thoughtful gift or a gift card to a bookstore or a discount store with a variety of options will be appreciated.
Caregivers
This category includes people who provide care for children or adults, including live-in or full-time help, home health care providers or regular babysitters. For caregivers who serve your family on a daily or full-time basis, consider providing a personal gift and/or cash up to the amount of one week's pay. For a babysitter you see on a regular basis, consider giving cash up to the amount of one typical babysitting session.
House Cleaners
If someone cleans your house regularly, base your gift on the length of your relationship and your happiness with the service they provide. For a treasured, long-time housekeeper, cash up to the amount of a week's pay is appropriate. A gift is another option.
Your Hairdresser, Barber or Personal Trainer
If you get your hair cut fairly frequently, a gift will show your appreciation—and help ensure they are available when you need them. If you have regularly scheduled sessions with a trainer, remembering them during the holidays is a thoughtful gesture, especially when you have an established, ongoing relationship with them. Gifting cash up to the amount you pay at your regular appointments will be appreciated; which can mean anywhere from $20 to $100.
Lawn Service/Landscapers or Pool Maintenance Techs
Again, base your gifting upon the length of your relationship and how happy you are with their work. If you get a different tech every week, there's no need to provide a holiday tip. But for an employee who regularly does a good job for you, consider cash in any amount up to the value of one week's service.
Mail and Delivery People
As online shopping continues to grow, many people are on a first-name basis with their carriers for the U.S. Postal Service, UPS, FedEx and other delivery services. All have varying policies: USPS prohibits postal carriers from accepting cash or cash equivalents, such as Visa or MasterCard gift cards. However, a gift or gift card valued at $20 or less is acceptable. FedEx employees are not allowed to receive cash gifts, but may accept gifts up to $75 value. UPS drivers are trained to politely decline tips but are allowed to accept them when customers insist. For all of these hard-working folks, especially those who do a great job of carefully delivering and protecting our packages, heartfelt gifts of baked goods or other small items will show your appreciation. Think outside the box: a winter care package that includes heavy-duty hand cream, disposable hand warmers, lip balm, tissues, throat drops, energy bars and cocoa packets is a thoughtful gesture.
Pet Caregivers
If you have a relationship with a groomer or a pet sitter and you use their services on a regular basis, a gift during the holidays lets them know how much you appreciate their attentiveness to your four-legged friend. Consider a gift or cash in the amount of a typical grooming session or day of care.
Whatever you do to recognize those who make your life easier, consider it an investment in your service karma; remembering them at the holidays helps build your relationship and will help ensure continued great service in the future.
REAL LIFE. REAL NEWS. REAL VOICES.
Help us tell more of the stories that matter from voices that too often remain unheard.
This post was published on the now-closed HuffPost Contributor platform. Contributors control their own work and posted freely to our site. If you need to flag this entry as abusive,
send us an email
.