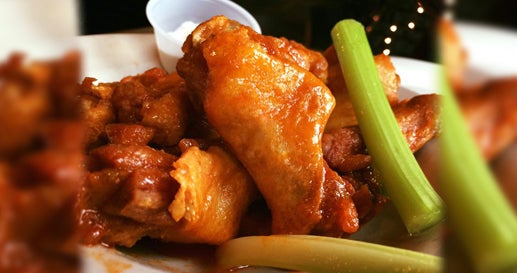 After judging wings at the National Buffalo Wing Festival in Buffalo, New York and putting away many chicken wings at the famed Original Anchor Bar and Duff's Famous Wings, amongst other wing slingers in the Buffalo area, it's kind of a special knowledge to know where you can actually get chicken wings in eastern NY that are just like the originators of the west in Buffalo, NY. My list of spots "keeping it real" from Long Island to Manhattan will get you psyched and started on your finger -licking exploration. *Beware of Buffalo Wing Purists who say, "You can't get good wings outside of Buffalo!"* Oh yes you can and they're "AmazeWing" anytime of year, especially during the Super Bowl! *licks lips and high fives random person*
Here Are 7 Places To Get Chicken Wings That Are Just Like Buffalo, NY.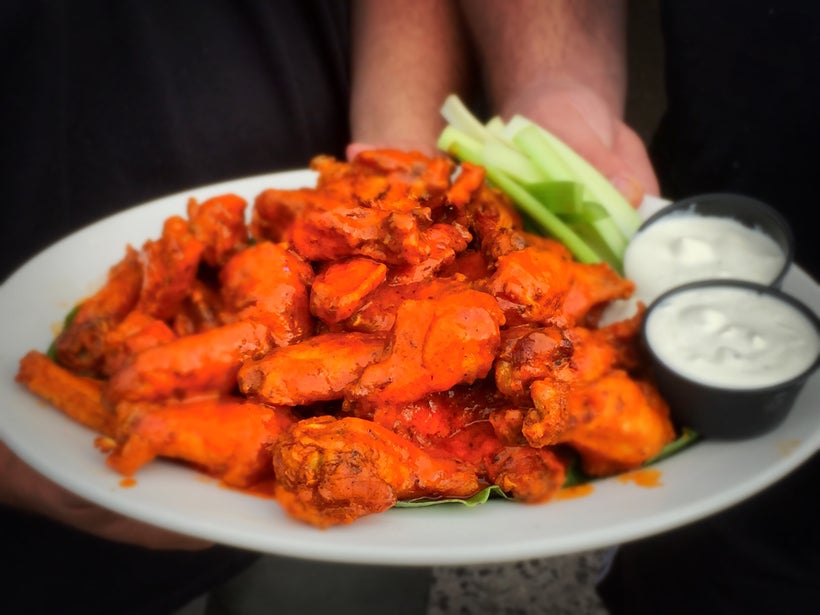 Franklin Square, Long Island, home to the now famous Brews Brothers Grille, was awarded best wings in the nation when the American pub/restaurant and craft beer haunt took first place at the US Wing Championships Labor Day weekend of 2016 at the National Buffalo Wing Festival in Buffalo, NY. Taking home gold in the birthplace of the Buffalo wing for their zesty, crispy and juicy "cajun wings" in the dry rub category, as well as landing an impressive second place win for their flavorful, buttery and addictive Buffalo wings in the traditional category.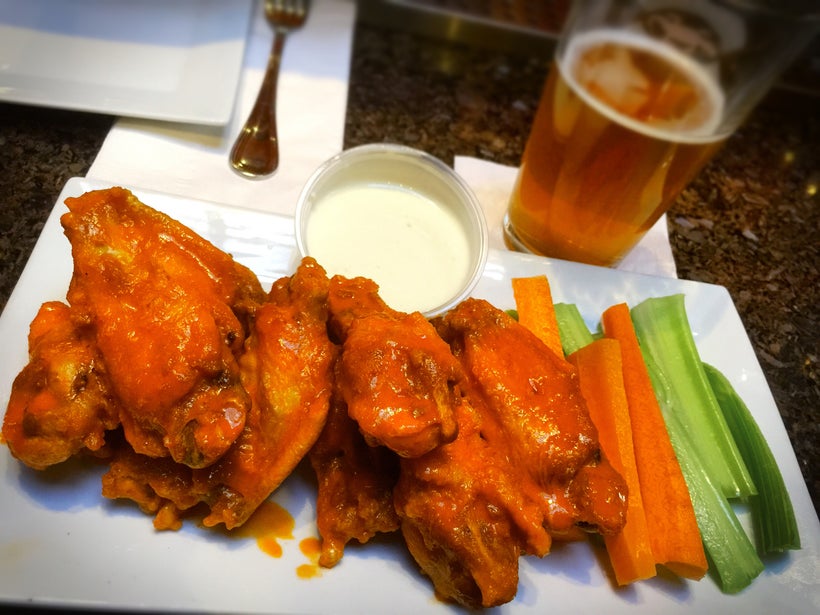 With a love and pastime for Buffalo, the owners of this favorite pressed sandwich restaurant make an amazingly authentic chicken wing, nailing the simplicity and richness in their sauce. While they have the standard honey BBQ flavor as an option, their focus is all about doing Buffalo wings right! Gotta love the purist in Press 195!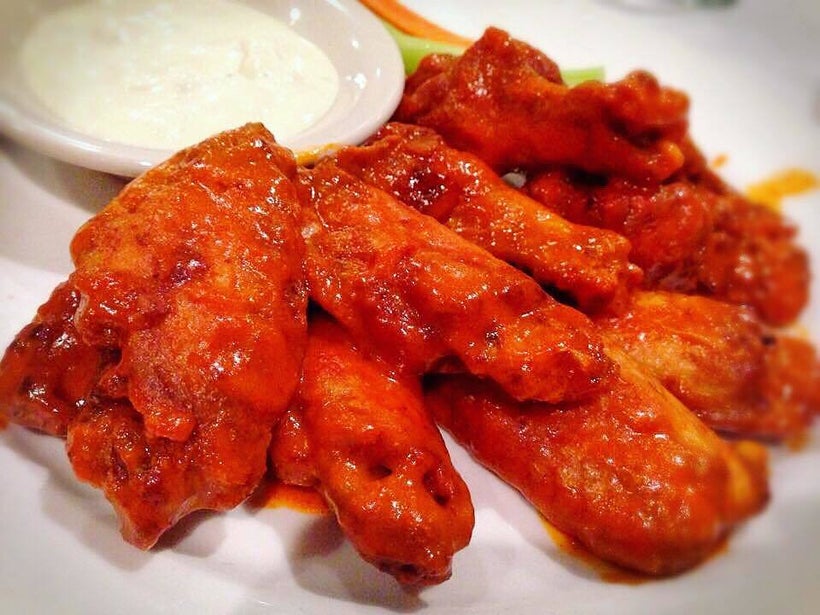 A staple in the area for over 50 years had closed but "AmazeWingly" revived with their catering service. This Italian restaurant brought back the recipe for their wing sauce from Buffalo in the 1980s!, tweaking it slightly over the years to keep the authenticity of the original, while making it all their own. Having won several wing awards and a storied history with delicious home-cooked Italian classics, the Wander Inn had sometimes been referred to as the "Anchor Bar of Long Island" by local wing fans.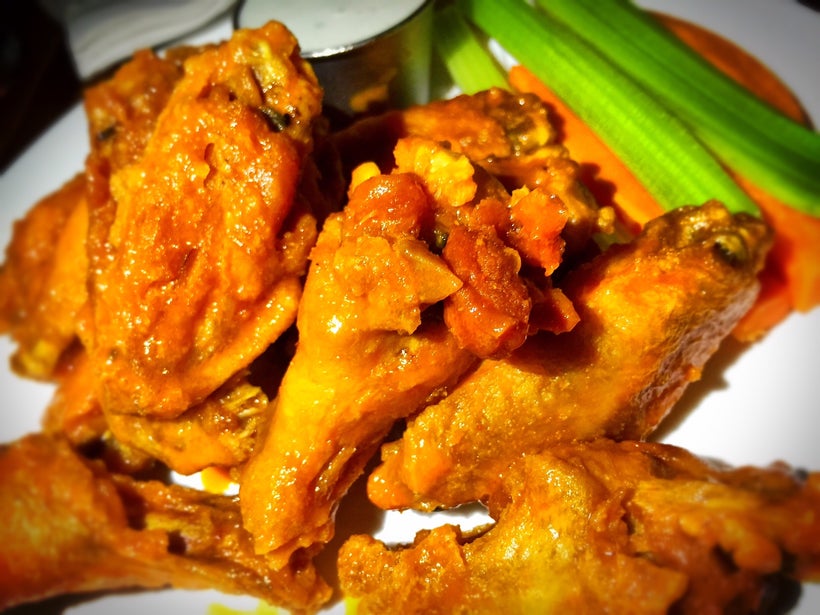 Having walked in from a "wing tip" I received from a reliable source on a Brooklyn cocktail and wing crawl, Habitat blew me away with their approach to Buffalo wings. They had very punchy flavor with a drool inducing blatant "moderness" while remaining undeniably classic! I've been craving them ever since, it might be a longing obsession.
For over 100 years, the Old Town Bar has been serving food & drink to New Yorkers. The setting in this pub / restaurant is the perfect environment to eat some really really good, classic Buffalo wings. They are crisp and lovingly coated in a truly memorable finger licking sauce. I just remember wishing there were more. Get your wing crew together and head to Old Town Bar. It's the real deal.
Word around town is that Charlie Meaney's has got some awesome wings. Turns out, that ain't no lie. In fact, this spots bar puts the heart of Buffalo into their locally acclaimed wings. It took a while to finally visit, but after eating their traditional Buffalo wings, I was a little piffed that I didn't get their sooner! Who knew this grub hub was a spot for authentic chicken wings, Buffalo Style. Score! *High fives another stranger*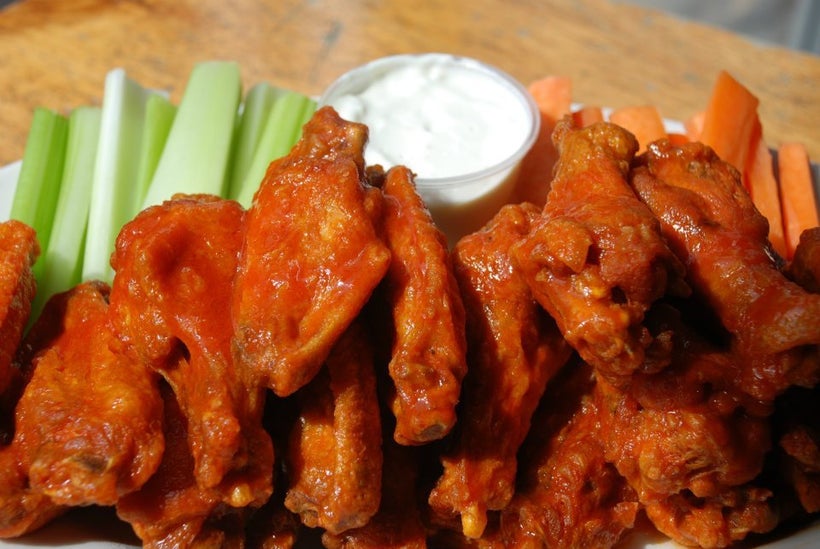 Ahh hells yeah Bar Coastal, that's how you do it. This NYC pub know's what's up with Buffalo wings! Sometimes you just know that the people behind the wings that are coming out are really going for that true original preparation. That's what it's all about at Bar Coastal NYC. I'm not sure it get's much more Buffalonian than this in the east!
Calling all HuffPost superfans!
Sign up for membership to become a founding member and help shape HuffPost's next chapter
This post was published on the now-closed HuffPost Contributor platform. Contributors control their own work and posted freely to our site. If you need to flag this entry as abusive,
send us an email
.