When looking at a special needs family, have you ever thought, I don't know how they do it, or I could never do it? Here's a secret: We are no different than you. We are doing the best we can with our children, but the truth is, sometimes, we feel burnt out in our roles as caregivers. We love our children, but we feel overwhelmed by the extra responsibilities. When you wonder how we do it, we might be barely hanging on.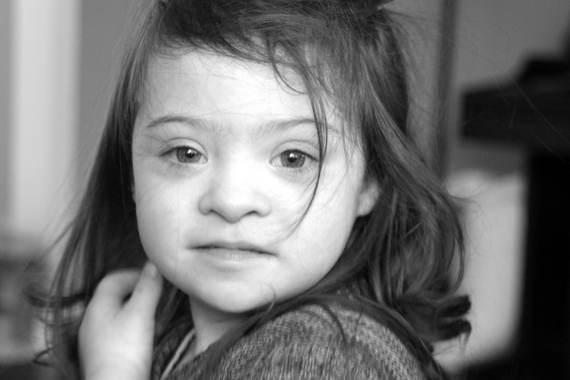 There are times when we could really use your help. Here are seven practical ways you can help a special needs family:
It will not surprise you to know that special needs parents spend a lot of extra time and attention on their children with disabilities. Therapies, doctor appointments, medical equipment, specialists, etc. Even at home, some kids with special needs require a little bit more attention and one-on-one. Let me be blunt here: We need a break!
What would special needs parents like to do when you babysit?
Go out to dinner with their spouse. With so many appointments, it's rare to get a date night and trust me, a special needs parent will be grateful for that rare one-on-one time with their partner.
Spend time alone with the typical kids outside the home. Typical kids need time with their parents, and sometimes, their time gets sacrificed because of the urgent needs of the sibling with special needs.
Take a nap. You read that right, you can babysit while the parent takes a nap. Some special needs parents get very little sleep; it is nice to know you can sleep for a couple of hours while someone is watching your child.
Of course these are just a few examples of what special needs parents dream of doing if they had a babysitter. Even two hours is a gift. If the child has medical needs, consider learning how to use medical equipment so your friend can still have a break.
We are so thankful when you come and watch our children, you are a gift to our family when you give us a break.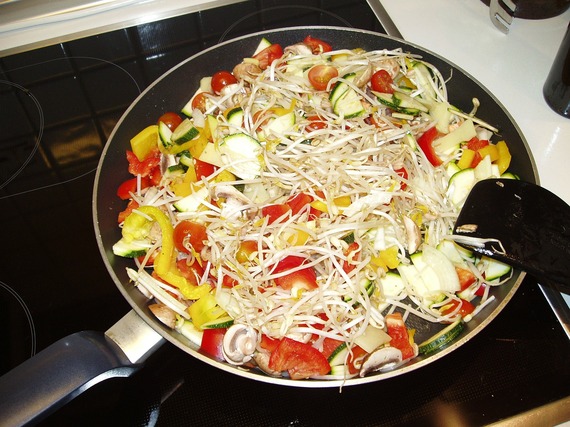 Amazing how something so simple helps so much! Not having to worry about dinner makes a day run much better. And you don't have to make a fancy gourmet meal. Tater tot casserole, spaghetti or tacos will do. Actually, you don't even have to cook, even showing up with a pizza or a rotisserie chicken from the store is much appreciated.
You want to take it a step further? Organize your small group at church, your mom's group or a group of friends to gather some freezer meals. Show up with five freezer meals and we will love you forever! If you want to help out even more, have your group bring a meal once a week for a set number of months. If you feel like babysitting a child with complicated medical issues would be a stretch, bringing food is always a great option.
If you are wondering, How do I even ask? How about this, "Hey, I want to bring you a meal, when would be a god day and time for me to drop it off?" It's really that simple.
You can imagine how easy it is to push housekeeping chores aside when your time is spent in therapy, visiting doctor's offices or on the phone trying to figure out insurance. Sometimes there is no energy to fold the laundry or scrub the toilet. Having someone come and help us clean our house makes our overall feeling of "life" feel a little easier.
You want to take this a step further? Gather a group of friends and tackle the cleaning together. Blast the music, laugh together. What a rewarding thing to do with a group of people you are close to. And if it is a possibility for the family, ask them to come back in a few hours and surprise them with a clean house, clean dishes and laundry that is folded and put away. I guarantee you, you will have fun and feel like you really gave back to someone that will really appreciate it. Hey, they might even want to join in the fun and clean their house with you!
Special needs parents need time with friends. So, ask your friend to go out for coffee and a brownie, a late-night dinner or just sit in your living room and laugh. Figure out what time works best for them and make it a plan.
Here is a little confession: Sometimes, as special needs parents, we don't do a very good job at initiating with our friends, so we need you, we really need you to get us out. We need your friendship more than you realize.
We need you to listen, just listen. No pity. No sympathy. Just listen. We need to know someone hears us. Ask questions too. It tells us you want to understand more about our life.
6. Help with chores or errands
When you run to the store to get a few items, pick up the cell phone and ask, "Is there anything I can get for you?" If your kids have soccer practice with one of the siblings, what about offering to pick-up or drop-off the kids? Rides and quick runs to a store are always helpful.
Special needs families sometimes have extra expenses, your monetary gifts can help with therapy, adaptive equipment or to hire a babysitter. I mentioned cleaning would be helpful, but I know some families have a hard time letting other people clean their home, so pitch in with your friends and hire a maid to come.
Gift cards are welcome gifts. Think about restaurants, fast food, groceries, or gas cards.
And finally, thank you. Thank you for your willingness to be a part of our lives, thank you for getting it, thank you for wanting to reach out to us. Knowing you are available makes a difference. It helps us know we are not alone.
Related