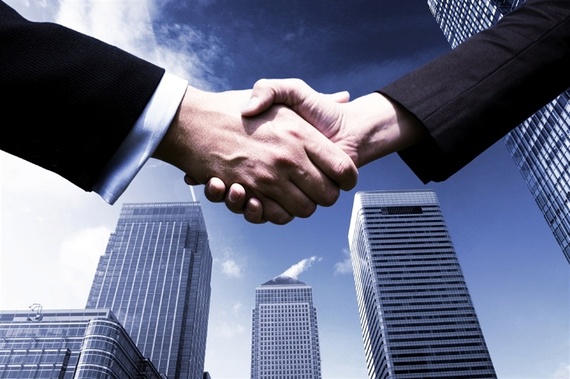 Credit
Just last year (2015), the internet helped generate a whopping $2.2 trillion in retail sales. This number is expected to further increase this year, and if one thing is certain it is that the internet is not going away anytime soon.
If you run an online business, there are a series of actions you can take to accelerate your business growth. Often these actions will double; triple or even quadruple your business growth. Below are seven such actions, and most are backed by research.
1. Focus on Conversions, Not Traffic: According to research conducted by Eisenberg Holdings, for every $92 spent on attracting visitors, most businesses spend just $1 to convert visitors.
Generating revenue and being profitable are repeatedly cited as the major challenges businesses face, but the good news is that you don't have to get more attention or increase your ad spend to make things work. Simply improving your conversion rate will make a whole lot of difference.
Here are some tips guaranteed to boost your conversions:
● Social proof: Endorsement from authority figures, testimonials from happy users and reviews from people who are using your products can go a long way to boost sales.
● It's about how they feel: The most successful brands know that their success depends on how their products make their users feel. Apple users feel "luxury," while Nike users feel "cool." If you'd like to boost your conversions, let your product/brand stir up a good feeling in your users.
● Make it faster: Research shows that a one-second delay in your site load time can result in a 7 percent loss in conversion. For e-commerce giant Amazon, that's an annual revenue loss of $1.6 billion. Making your site faster will go a great length to boost your conversion rate.
2. Embrace Email Marketing: Email is the highest converting source of traffic, and data from the Direct Marketing Association shows that for every $1 you spend on email marketing, you can expect a ROI of $38. This fact was further corroborated by research by Monetate that analyzed over 500 million shopping experiences; it was observed that email converts better than both search and social media traffic combined.
Yes, social media is fashionable and we can't just do without search. However, email has been proven to be much more important; if your business is yet to embrace email marketing, you're outdated and are only experiencing a fraction of your growth potential.
3. Personalize Your Email Marketing: Email marketing has been proven to work, no doubt, but the key to success is not that simple. According to data from Marketing Sherpa, personalizing/segmenting your emails can boost your conversion rates by a whopping 208 percent compared to if you use the usual batch-and-blast approach. Most good email marketing services have an analytics and segmentation feature, so you will do well to take advantage of this option.
4. Blogging Frequency: It's 2016, so pretty much everybody knows that it's good to have a blog. In fact, most businesses already have a blog but that's where the problem lies. Getting success from blogging goes beyond just having a blog; you have to be consistent. According to Hubspot, "Companies that published 16+ blog posts per month got about 4.5X more leads than companies that published between 0 - 4 monthly posts."
Simply increasing your blogging frequency can quadruple the number of leads you're getting from your blogging efforts. Work on your blogging frequency; if possible, publish no less than 16 blog posts every month.
5. Don't Ignore SEO: As a business in today's age, ignoring SEO can be fatal. Research shows that 93 percent of online experiences begin with a search engine. There's a reason why Google remains the #1 most visited website in the world today, and your business too can benefit from this. If you're a small business and you can't afford to invest in an SEO company, it will be immensely helpful to educate yourself on the best SEO practices.
6. Up-sell and Cross-sell: If your business has more than a few products, you're shortchanging yourself if you are not up-selling and cross-selling. If your business only has a few core products, it will be a great revenue booster to create complementary products and then up-sell these.
Exactly how powerful is up-selling and cross-selling? Very powerful! E-commerce giant Amazon attributes a massive 35 percent of all its revenue to cross-selling, and people have reported similar success with up-selling.
7. Create a Funnel: A marketing funnel creates a systematic way for people to go from being a visitor to being a paying customer. Most businesses simply pay for visitors and wait for things to happen automatically; with a funnel, each step is systemized. You organize things in such a way that people are gradually directed from stage one to the final stage; eventually, you have a good idea of how many visitors you need to generate to get a certain number of sales. This knowledge makes it easy for you to know how to further promote your business.
Conclusion
Often times, little actions make a lot of difference. While most of the above tips are seemingly simple, they can very well double your revenue and boost your business growth.
Calling all HuffPost superfans!
Sign up for membership to become a founding member and help shape HuffPost's next chapter