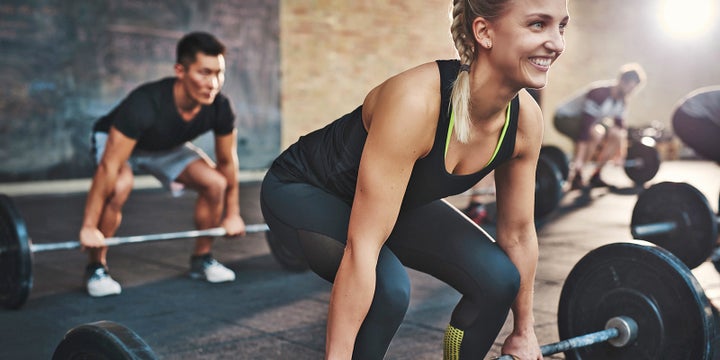 In a world filled with trendy diets, supposed superfoods and newest forms of exercises that we are living in, we want to talk about something different. Not to worry! You came here with the hopes of finding out something new that you can use to lose those last couple of unwanted pounds and you are going to find out exactly that! But it is not some kind of a perfect diet or exercise that you are going to get. In fact, we came here to talk about gratitude! No, it is not some kind of a holiday that you have forgotten about, no it is not a special family gathering – but, still, we can talk about being grateful every day and how that surprisingly or not can help you accomplish your goal of losing weight! No, it is not some kind of a trick! No, we are not kidding if that is what you though! We are here to talk about the 7 ways that gratitude will help you with losing that unwanted body weight in no time!
Gratitude is defined as appreciation for what is, in your opinion, worth and meaningful to you. You can learn to practice it as a momentary state, or, you can also learn how to place gratitude to fit your character permanently! It is in the fact that gratitude can help you become more aware of your both physical and mental health and help you improve your general health at the same time! And, surprisingly it can help you lose some weight on the way! Curious to find out how? Let's see how you can lose weight with the help of gratitude while also following the concept of healthy eating for a healthy weight and regular exercise!
The 7 ways that gratitude helps you lose weight through!
1. Stop stress eating by reducing your stress levels – It is considered that by taking the time to express gratitude towards all the things that make you happy on a daily basis, you will successfully help your body to reduce the stress levels in no time! And you know what that means – no stress eating! It happens to all of us, more commonly than we all want to admit, to forget all about healthy eating and eat all the sweet, process food that we can grab on in the middle of a stressful event! Why not prevent that from happening by reducing your stress levels?
2. Make better decisions about the food that you eat – By practicing gratitude daily, you will start noticing all the wrong things in your life and all the potentially harmful decisions that you make, especially about your eating habits! You will start noticing that your normal eating habits do not fit the criteria for healthy eating, so why stick to them any longer?
3. You will learn to appreciate your food – It is not that often that we take the time to appreciate the food on our table. And understand this – eating your meal in a record of 10 minutes cannot compare with taking the time to taste and appreciate your food at the moment. Plus, you will let your body process your food normally, and you will fill full after eating nearly half of your usual serving! Even something as small as protein shakes for weight loss will take a new form of importance in your eyes after you have spent a few moments on appreciating their existence!
4. You will start setting goals – By practicing appreciation you will start feeling good about yourself, and you will learn to love yourself, and we do not mean only your body, but your mind as well! You will learn to love your character, and you will feel eager to set realistic goals, especially those that refer to eating healthier and exercising regularly to feel better in your skin! But this does not stop here! Practicing gratitude every day will help you accomplish these goals as well!
5. Gratitude will help you create and stick to a proper exercise routine – Exercising has an essential role in the process of losing weight, using healthy tips and tricks, that is. Practicing gratitude, even a small action as writing a few sentences in your gratitude journal every night will help you in the process of creating a proper exercising routine and never missing a day from it!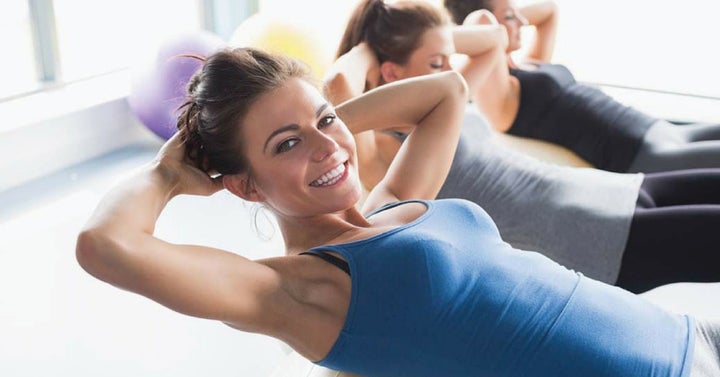 6. Gratitude will help you stick to your routine of preparing and eating healthy – Learn to appreciate your food before you cook it, while you eat it and after you are done eating it. Why? It is because gratitude will help you feel powerful and strengthen your willpower and that is what you seek if you want to create and follow new health routines.
7. Sleep better by appreciating the things that surround you – Sleep is vital if you want to feel rested and prepared to go through your day and sticking to your new healthy habits of healthy eating and everyday exercising! Plus, better sleep means lower stress levels, and we already discussed the importance of low-stress levels when focusing on the weight loss!
Losing weight is a hard process that takes a lot of time, and most importantly, a lot of patience. But you should never give up! On the contrary! You should stay strong, dedicated to your new goal and dedicated to the search for new tips and tricks that can possibly help you in the process! And here is one that nor does not require money nor a lot of time – practicing gratitude every day! Yes, it is simple as that and yes, it does have 7 very important beneficial effects when it comes to losing weight with the help of gratitude! Better sleep, low-stress levels, new healthy habits and no trace of the old, unhealthy ones, are just a few of the previously mentioned benefits of practicing gratitude every day! It is up to you if you are ready to take the time to appreciate the things around you with the goal to lose that unwanted body weight in no time!
Related
Popular in the Community