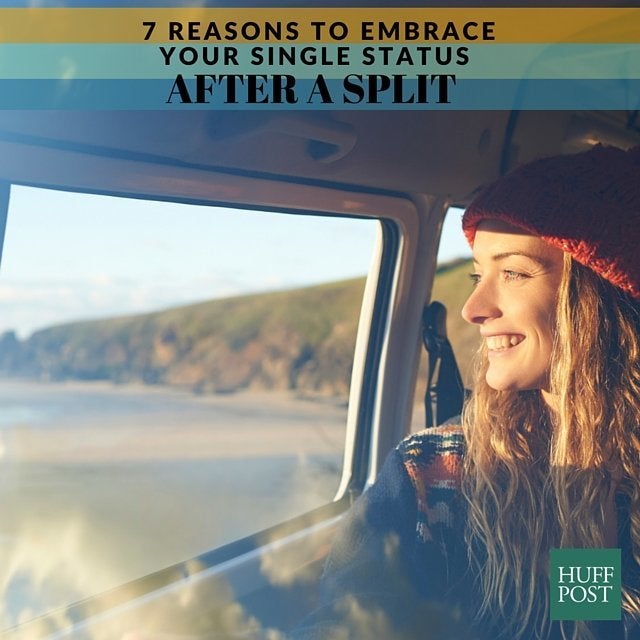 When you've been stuck in a dead-end relationship for years or even decades, the desire to rush into a new one is understandable. You're a relationship person, and being coupled up again just feels right.
But more often than not, giving yourself time to breathe on your own is exactly what's required to process the split.
Below, relationship experts seven reasons to stay single for a bit after divorce.
1. Sitting with the loneliness is ultimately good for you.
"Of course you feel lonely. After a split, your mind naturally focuses on your loss, even if you were the one who wanted out of the marriage. (This is why people have doubts even after leaving a toxic person -- the perception of loss pervades their thoughts.) You may think, 'I'll never find someone who loves me again,' but it's not true; you know that most people who go through divorce find love again. If your brain is arguing against that, argue back. Recognize that your perspective is skewed right now. Instead of concentrating on what you lost, focus on what you have gained." -- Cynthia Ackrill, a life coach based in Washington D.C.
2. It's important to reflect on what happened and the mistakes that were made.
"After a split, you may feel lonely or scared of what it means to be single again. But to really get over it, give yourself some time to reflect on what happened: your role in the demise, your partner's role in the demise -- this is all knowledge that can and will serve you well as you move forward (and one day, seek out new relationships). There are many lessons to be learned from a divorce, if you have the courage to reflect." -- Neely Steinberg, a dating coach based in Boston, Massachusetts
3. It's time to take your needs off the back burner.
"After divorce, it's time to re-embrace your real self, not the version of you that has been dealing with a failing relationship. Think back to all the times you have been at your best, even the very early years of your life. What were you doing, what kept you hopeful, happy, healthy? What parts of you have been neglected in recent years? Nurture yourself in every aspect as you would someone dear to you who is grieving. What part of your self-care has been neglected? Take care of you."-- Cynthia Ackrill
4. You don't want to show up to your next relationship with unpacked emotional baggage.
"Like it or not, you have to do the work. You want to enter your next relationship standing tall, aware of who you are, what you offer and what you deserve. Take the time to get there. Otherwise, you'll meet people attracted to your broken and cracked parts. Being rescued feels great initially and is an amazing distraction but you really want to feel whole again and you can only do that yourself, without skipping steps. You've got this." -- Heather Gray, a Wakefield, Massachusetts therapist
5. Remember: You have your friends and hobbies to fill your time.
"See your friends, get out for exercise, pursue new activities or volunteer. At the same time, schedule time for you. Have a date with yourself. Read things that support and inspire you." -- Cynthia Ackrill
6. It's important to define who you are outside of a relationship.
"Sometimes in dysfunctional relationships, a person can become defined by that relationship. All their energy is focused on the relationship, the dysfunction and what their partner needs. When a relationship ends, it's a great time to put the focus back on yourself, to figure out what makes you happy, who you are and what makes you tick. You are no longer defined by a relationship that isn't working. You may just come out the other end a happier, more confident, more empowered, less burdened person!" -- Neely Steinberg
7. Once you've healed, you'll find someone who really deserves you.
"It's tempting to want to jump into a new fling when you're feeling heartbreak but it's just a temporary fix and a Band-Aid for a wound that is far too large to heal so quickly. It's better to take your time and really figure out what you have been missing out on, what you are currently attracted to and the kind of person who would be more fulfilling for you. If you do that in the initial stages of divorce, you'll just look for the opposite of your ex without thinking of other things you might need or want in a relationship that you hadn't considered before. It takes time to figure this out and learn what's out there."-- Heather Gray
Before You Go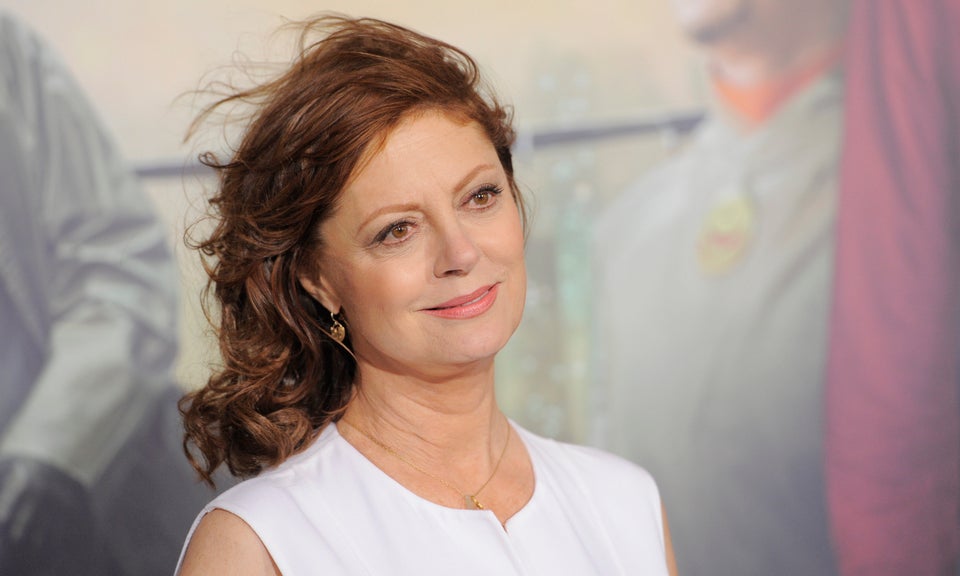 Celebs Talk Single Life