The Philippines is a beautiful mass of contradictions. Crowded, dirty cities juxtapose pristine lagoons and empty beaches. Beautiful Catholic churches overlook controversial 'love hotels.' Vacationers in Boracay lounge in the sun while villages in the northeast islands are washed away by typhoons. There is no single word that can sum up the Philippines, but here are seven reason why you should definitely experience this spectacle of contrasts firsthand.
1. The incredible rice terraces in Luzon
Don't fall into the trap of thinking that this island nation is all beaches and lagoons. There are incredible mountain regions throughout the islands. Northern Luzon boasts a UNESCO World Heritage Site: The Rice Terraces of Batad and Banaue. The terraced cliffs surrounding the towns will stagger the imagination, the traditional tribespeople are welcoming and friendly (and happily accept tips for photos), and the trekking is world-class. For a challenge, try to find your way to the Tappiyah Waterfall on your own. Figuring out the narrow pathway between flooded rice paddies makes for an exciting morning.
The Philippines is home to dozens of volcanoes, some that are very much active. When it's peaceful, you can attempt to summit moody Mount Mayon in Bicol, but a guide is required and tourists have died from unexpected mini-eruptions in the past. For more options (and a little bit safer ones), you can make your way to low-tourist Camiguin, in Northern Mindanao. This island boasts more volcanoes per square kilometer than any other island on earth, according to Lonely Planet. Hikers can climb the mountains one day, then soothe sore muscles in the many natural hot springs in the area the next.
3. Swimming with Whale Sharks
It tops many a bucket list, and it's an experience unlike any other. The most popular place to swim with whale sharks in the Philippines is in Donsol, in the south of Luzon island. Reports say that sightings are becoming more infrequent in this region as the climate and changes. Oslob, on the island of Cebu, has been promoting swims with these large and beautiful sharks, and sightings are virtually guaranteed. They have come under fire for disrupting natural feeding habits by feeding the sharks themselves, a no-no to animal-rights groups.
4. The wonderful, kind people
Politeness and respect run deep in Filipino culture, and it shows. Expect to be called "sir" or "ma'am" regularly, expect locals to bend over backward to help you, and expect plenty of great conversation with anyone brave enough to approach the foreigner. You'll get a little bit of the celebrity treatment as well, with sweet requests to be center-stage in photos. It is impossible to leave the Philippines without a deep affection for the people.
5. The best beaches on the planet
It's like something from a brochure: long stretches of white sand, unbelievably vivid turquoise water, palm trees swaying in a the light breeze, sailboats skimming over the flat sea... you'll think you've died and gone to a beach heaven. From Boracay to Puerto Galera to the deserted sands of Palawan, there's a beach for everyone somewhere in the 7,000+ islands of the Philippines. Remote and rustic Nacpan Beach outside of El Nido recently beat out luxe resort islands like Mykonos and the British Virgin Islands in CNN Travel's Reader's Choice for best beach in the world. Now that's saying something!
The Westernmost island province in the Philippines, Palawan has been coming up big as a tourist destination in past 10 years. Perhaps that's because Palawan has a little bit of everything: Geological adventures exploring the massive underground river in Sabang, budget-friendly lazy beach towns in Port Barton and San Vicente, and the unreal lagoons and reefs in El Nido and Coron. It's a dive-lovers' paradise, a beach-lover's paradise, a kayak-lover's paradise, a sunset-lover's paradise... should we just call it all-around paradise? You could easily spend over two weeks just exploring the wonders of this island, let alone the other 7,106!
7. You'll feel like a true traveler
You may find yourself in a packed bus station, the only person with light hair and eyes, standing head and shoulders over everyone else while curious locals check you out from the corner of their eyes. You may find out (the hard way, as I did) that functioning ATMs are a rarity outside of the biggest cities, and it may send you on an hours-long motorbike and jeepney quest for cash. You will find many people gasp when you admit that, yes, you are traveling alone. But there's something about missing that security of hordes of other Western travelers that makes you feel as if you are finally forging yourself as a bona-fide traveler, and not just a tourist.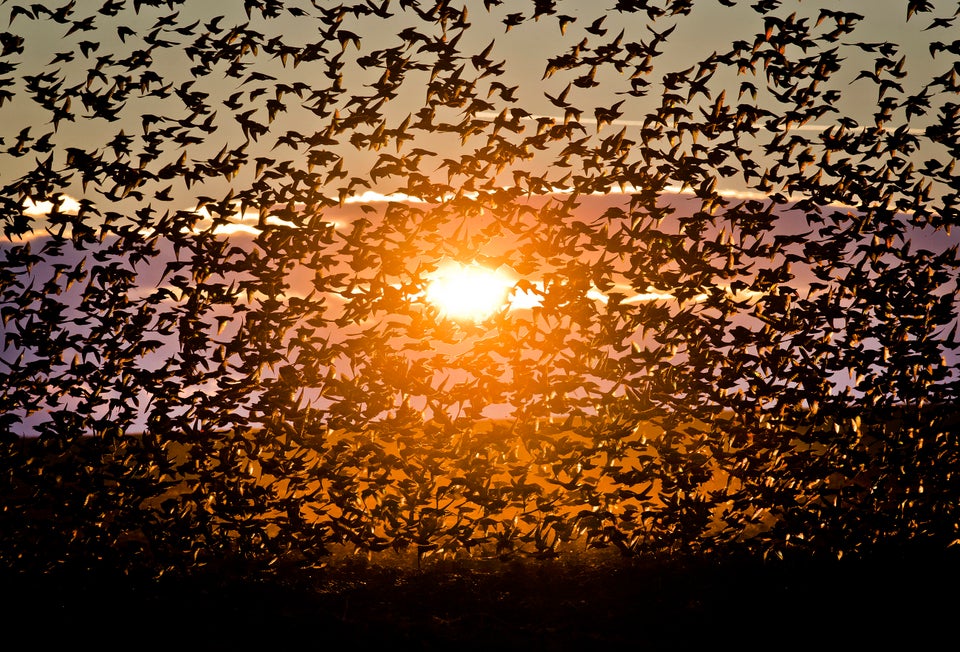 Stunning Images From Around The World
Related