For someone, who was born and raised in the slowed pace, easy-going lifestyle of Oman, there came a point in my life, where I was yearning for a personal challenge. This point came in 2014, where I was a junior at Northwestern University and it was time to prepare for my journalism residency; a three-month internship at a news/media agency abroad. Unlike my fellow classmates, who jumped at the opportunity to apply for positions at well-renowned media organizations, where they spoke the working language fluently, I decided to postpone my residency to the following year, learn German from scratch and apply for an internship in Germany. Not only did I achieve my ambitious goal, but I also fell in love with my new home city, Munich.
Here is why I absolutely enjoy living here.

1-The Language
This may come as a surprise to most people, but I do get an overwhelming sense of achievement when I send an email, order at a restaurant or have a good conversation in German. The plethora of tongue twisters, long nouns and daunting grammar rules would make any non-native speaker quite proud to be able to reasonably master such a complex language- at least from my experience.
2-Being able to walk!
Growing up in Oman, I have been denied, in a way, the simple activity of walking safely in the streets. The streets there are just not designed for pedestrians. You always have to be in a car to get from A to B- very restricting! On the other hand, here in Munich, I walk all the time. I walk to work, to the grocery store, to the gym. And before I know it, I have squeezed a bit of movement in my day and have gotten some fresh air- very therapeutic for the mind, body and soul.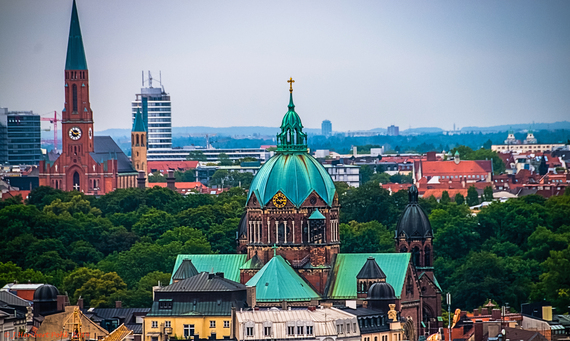 3-Always something to do at work
Germans take work-time very seriously. This means as an employee, or even as an intern in Germany, you will always have tasks and responsibilities to take care of. In an Arabic working culture, people have a much more relaxed attitude towards work, which could mean long breaks chatting over coffee with your colleagues and leaving your assignments to the last minute. I identify myself in a German working environment, as it in a way fulfills my self-esteem and self-actualization needs. Besides, what would be the point of going to work otherwise?
4-Experience all four seasons
Growing up in the Gulf region, I took it for granted that every single day will be sunny and uncomfortably warm. It wasn't until I moved to Munich that I finally got to appreciate the beauty of all four seasons. In winter, I play with the snow and wear layers of clothes to withstand the below zero temperatures. In autumn, I enjoy long walks through the bright yellow and orange red leaves on the ground. In spring, this is when I go back home from work in daylight and relish plentiful side dishes of white asparagus. In summer, a nice swim in the lake and an exciting tennis game on an outdoor clay court are definitely the highlights of the most buzzing season in Germany.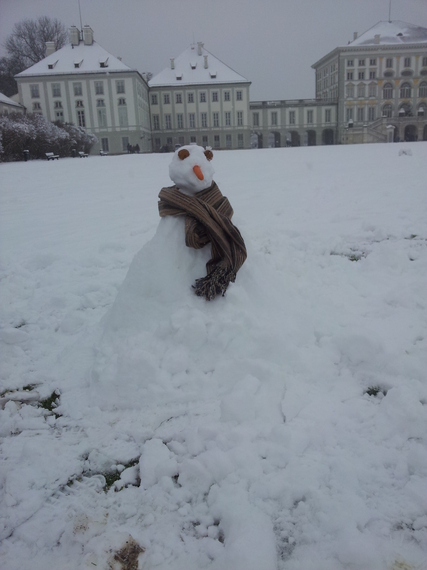 5-Organic food Supermarkets
In literally, every district of the city, there is at least one organic food supermarket with a huge variety of healthy goodies. In Oman, we don't have this luxury- there is only a limited selection of organic products, which are very pricey. To be spoiled with such a wide array of choices at a relatively affordable price, certainly makes sticking to a wholesome diet in Munich easier.
6-A Colorful Social Life
Through my German language courses and friends of friends, I managed to quickly expand my social circle here. Also, joining InterNations has enriched that aspect of my life as well, as I got to connect with other like-minded folks. Given Munich's very diverse population, it is very unlikely to have a boring social life here.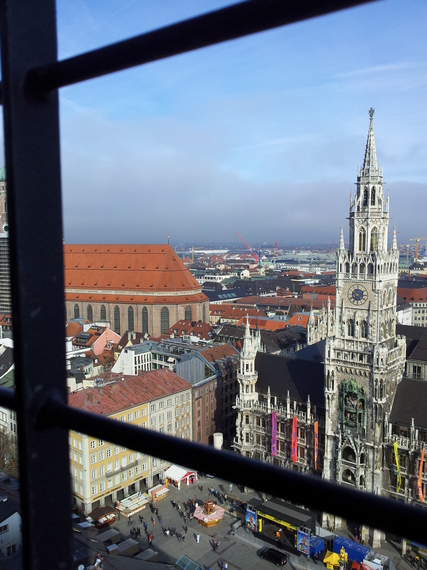 7-Plenty to do and see
It is hard to get bored in Munich. There is always something happening in the city to keep you entertained. From beer festivals and international concerts, to flea markets and barbeques at the Isar River, the options are endless. Even on the rare occasion when I long to do something outside the constraints of the city, Deutsche Bahn is always ready to roll to several beautiful destinations in Bavaria that can be reached within an hour or two by train.