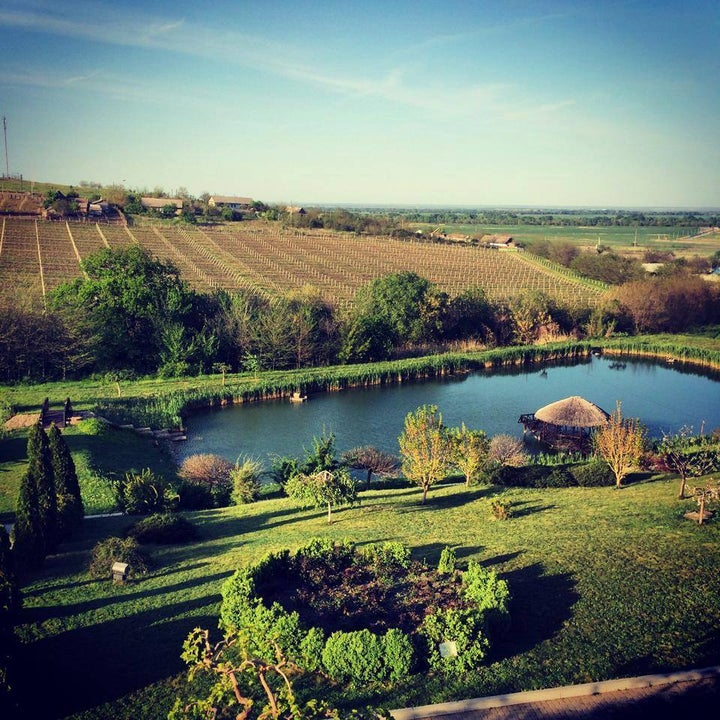 1. Moldova Houses The World's Largest Underground Wine Cellar: Few people know it, but Moldova actually houses the world's largest underground wine cellar, according to the Guinness Book of World Records. The cellar contains more than 1.5 million bottles of wine, which lined up would measure the equivalent of 5000 football fields.
You can even drive your car in several underground cellars covering more than 250 miles complete with street signs and stop lights. The climate in the cellar is perfect for wine storage due to the limestone rich Moldovan soil it was carved into. Seems hard to believe right, that something this huge is tucked away in a little known corner of the wine world? Well, here's a video to take you inside these famous cellars.
2. Moldova Has A Rich History of Quality Winemaking: Wine has been produced in Moldova for over 5000 years, and producers across the country are proud that the vines are hand harvested and they operate under Moldova's National Law on Vine and Wine, which contains some of the strictest wine laws in the industry for purity of fruit.
3. Moldova Is Consistently Producing Award Winning Wine. So you might be thinking, everything you've told me so far is great and interesting, but is the wine any good?
I was initially skeptical when I first tried wine from this little known, little discussed country tucked into Eastern Europe. You can read about all the awards the wines have won (I've included some tasting notes on a few bottles and a recent list of 2016 awards at the end of this article), but here are some recent scores from Wine Enthusiast that might get your attention:
Negru de Purcari 2012 90 POINTS
Alb de Purcari 2013 90 POINTS
Rosu de Purcari 2012 90 POINTS
Rose de Purcari 2015 90 POINTS
Given these wines range in price from $12 to $30, a 90 point score says quite a bit about their quality in relation to other 90 points wines you might enjoy. I dug into these wines myself, and was equally impressed with the quality of the fruit and depth of character that was exhibited across each varietal and blend. Try them blind on a friend and see what they think.
Like everything in the wine world, the enjoyment of wines of different styles and different regions is a personal endeavor. The only way to build and find your palate is to experiment, and here's one region that is on the up and up with great wines beginning to attract the attention of the global wine world.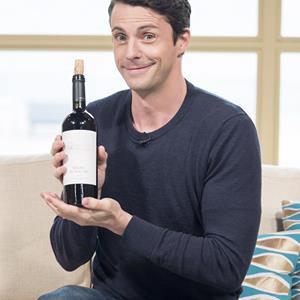 4. Celebrities like Moldovan Wine: It may matter, it may not, but we clearly have a tendency to find interest in what celebrities are doing, saying, tasting, where they're traveling to, what they're finding, discovering, etc.
We'll start with one well known star, the Downton Abbey star, Matthew Goode, who was so impressed with the Negru de Purcari that he featured it on his hit new series, The Wine Show.
And it doesn't matter if you're just playing royalty on TV or if you are actual royalty, the consensus is the same. Queen Elizabeth and the Royal families of Europe have enjoyed Moldovan wines for hundreds of years. In fact, the Negru de Purcari is frequently referred to as the "Queen's wine" because it is a favorite of Queen Elizabeth.
Even Secretary of State John Kerry, during a meeting with Moldova's Prime Minister, said, "We hope the American consumer will soon have a chance to taste the excellent Moldovan wines. We hope so for sure, I don't think it will be hard to twist their arms."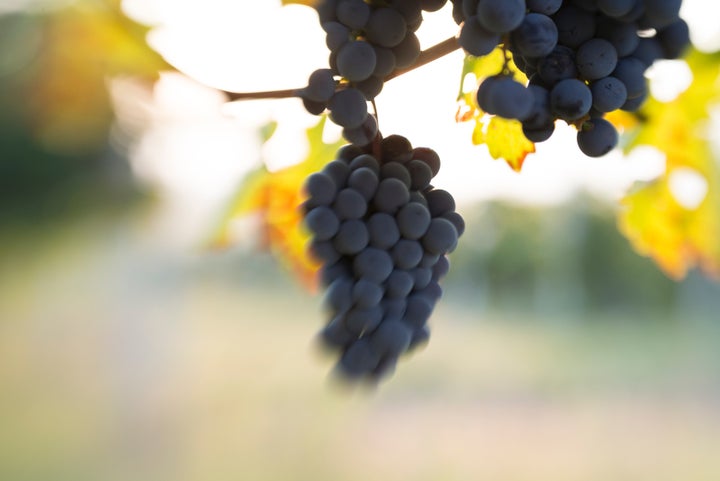 5. Varietal typicity plus "regional specificity: as most wine snobs will agree, wine is the bottling up of a time and place. Now, what the winemaker chooses to say about that on the wine label varies from country to country, and producer to producer.
In most of Europe, bottles will simply list a region, say Cotes du Rhone from Southern France or Rioja from Spain, and consumers are supposed to know that the Cotes du Rhone is likely blended from Grenache, Syrah and Mourvèdre and that Rioja is made from Tempranillo. Occasionally, winemakers will list the varietal in these cases, but often times they do not.
In the US, winemakers are all over the place with what they say, but it's usually led by straight varietal, Cabernet Sauvignon, or Chardonnay for example, plus a loose description on the place, maybe Napa Valley, and in a few cases they hone in on the specific micro-region, say Rutherford within Napa, and some take it a step further and list the actual vineyard by name.
For Moldovan wine, the winemakers choose to label both the varietal and the region, so you can "taste" the varietal typicity and then also have "regional specificity" and that is one reason the wines are so distinct.
6. The Secret is Getting Out About Moldovan Wine: Lonely Planet named Moldova the #1 Off the Beaten Path Destination. The Marriott Marquis in Times Square, a Wine Spectator Restaurant of Excellence, has a rotating restaurant at the the top called The View that now serves wines from Chateau Purcari.
Many other media outlets, including Travel & Leisure, Orbitz and Vivino have named Moldova one of the top trending wine regions to visit. For those wine hipsters out there who like to be on the front end of emerging trend, you may want to pay attention.
I remember when Malbec was making its ascent in the US market a decade or so ago. There were hints of chatter about the wines, a few people were buying it, most stores didn't carry it, and you were cool to be in the know on how tasty and affordable Malbec was. A few years later, your wine shops have entire sections dedicated to Malbec and it became as household of a name as Pinot Noir.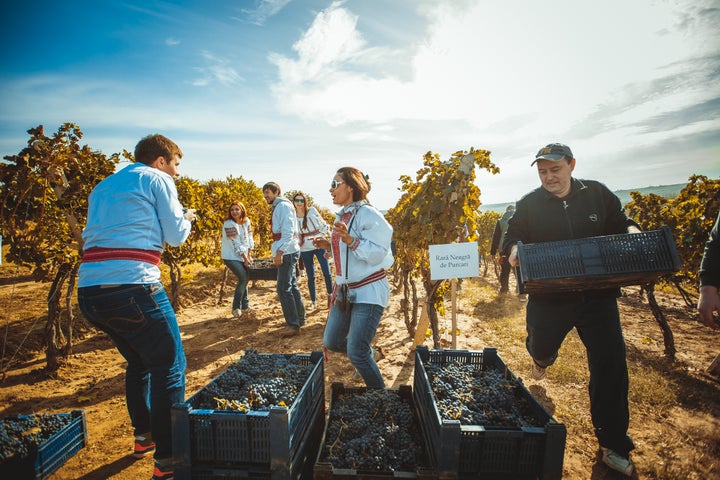 7. Moldovan Winemakers Have Courage. This isn't entirely wine related but it's a reason to try, and perhaps if you enjoy them, a reason to support these wines. Even though a full 85% of their wine was traditionally exported to Russia, and even though 25% of the Moldovan population works in the wine industry, in 2013, Moldova prioritized their freedom and voted to join the European Union. Within weeks they lost their exports to Russia, and their economy began to cripple.
But then, just a short time later, Moldovan wine hit the grand stage, and what seemed like a loss (the Russian exports), actually gave them a chance to focus on the bigger picture, the rest of the wine world. Given the quality and value of the wine, soon Moldovan winemakers felt their global exports pick up in replacement of their Russian ones. They won Decanter awards. In some years they even won more than other winemakers from the U.S. and Europe, and the world started to take notice.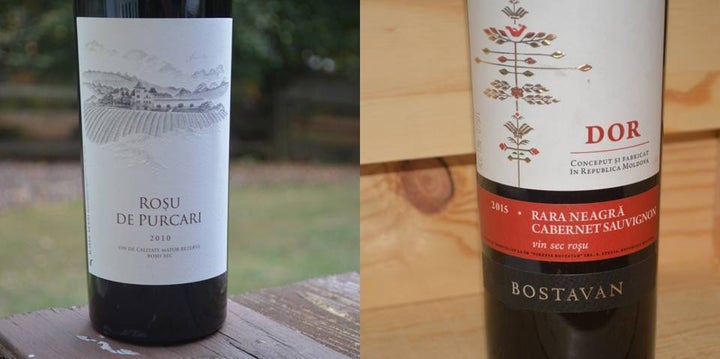 If you made it down here to the bottom of the article, you must be a wine fan and you're probably now pretty curious about Moldovan wine. If you're like me, then you're probably really dying to try some.
I recently sampled a selection of wines from two different producers, Chateau Purcari and Bostavan, and will highlight a couple of my favorites.
The 2010 Rosu de Purcari is a Bordeaux blend consisting of 50% Cabernet Sauvignon, 35% Merlot and 15% Malbec. The wine starts with beautiful aromas of fresh dark fruit and earth, then generous flavors of blueberry pie, cherry and plum in the mouth, nicely structured with a little oak and smoke towards the finish. An excellent wine all around that fans of rich and powerful but elegantly presented red wines will enjoy. This bottle retails for around $30.
The 2015 "Dor" red wine from Bostavan is a blend of Rara Neagra (local red varietal) and Cabernet Sauvignon. The wine is a little lighter in body, soft and fruity in the mouth with pleasant sour cherry flavor and some candy like sweetness on the finish. This bottle, which retails around $10 surprised me, and is my value pick among the wines I tasted.
Moldovan wines are beginning to pop up online and on the East Coast. They might not be super easy to find right now but their distribution is only growing. Ask your local retailer. Peruse your restaurant wine lists. Hopefully you can find them, and I'm very curious what you think. You can also find a few of them online.
Here's a quick snapshot of some of the awards from 2016:
· 3 Challenge International du Vin Bordeaux
· Alb de Purcari 2013 Gold Medal
· Ice Wine Purcari 2014 Bronze Medal
· Vinohora 2014 Bronze Medal
· 1 Concurs Mondial Bruxelles
· Negru de Purcari 2012 Silver Medal
· Sauvignon de Purcari 2015 Silver Medal
· Freedom Blend 2014 Bronze Medal
· Negru de Purcari 2012 Bronze Medal
· Negru de Purcari 2013 Bronze Medal
· Vinohora 2014 Silver Medal
· Ice Wine Purcari 2014 Silver Medal
· Rose de Purcari 2015 Bronze Medal
· Pinot Grigio 2015 Bronze Medal
· Alb de Purcari 2013 Bronze Medal
· Alb de Purcari 2014 Bronze Medal
· 7 International Wine & Spirits Competition
· Freedom Blend 2014 Bronze Medal
· Alb de Purcari 2013 Bronze Medal
· Alb de Purcari 2014 Silver Medal
· Negru de Purcari 2012 Silver Medal
· Negru de Purcari 2013 Bronze Medal
· Ice Wine Purcari 2014 Bronze Medal
· Vinohora 2016 Silver Medal
Popular in the Community