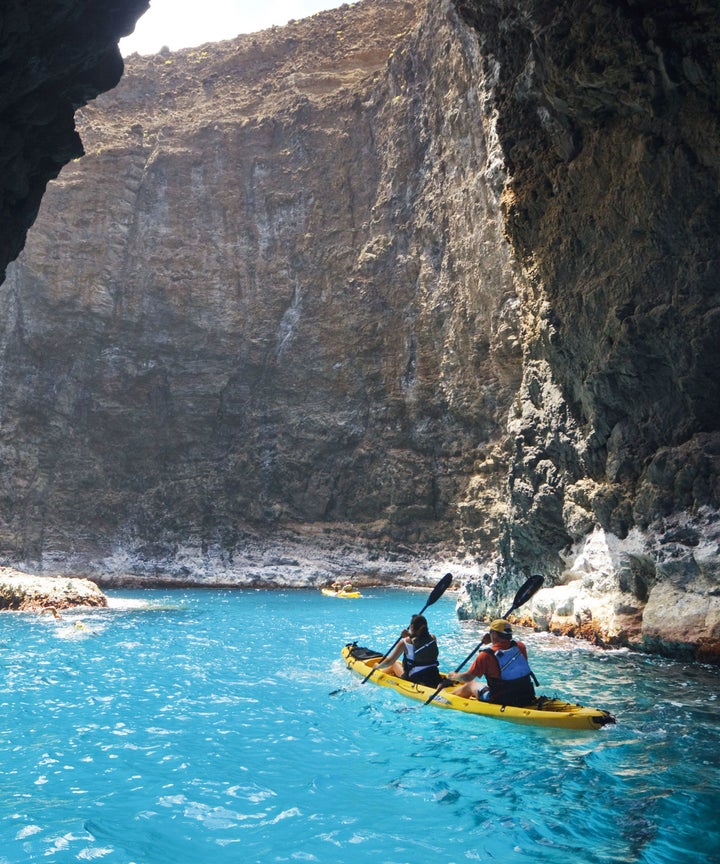 Whether it's the changing seasons, the impending election, or just itchy feet and a need to see the world, there are many reasons to harbor a dream of up and moving far away. If you have ever imagined giving island life a shot, you might be pleased to hear that there are several isles out there where you might just make that dream a reality.
Faced with rapidly declining populations, islands around the world, from the South Pacific to North Atlantic, are actively recruiting people to come and settle. You could teach in Hawaii, work in New Zealand's dairy industry, help out at a Canadian store, or simply live out your The Wicker Man fantasies in Scotland. Ahead, discover seven islands that would love to have you (visa, of course, permitting).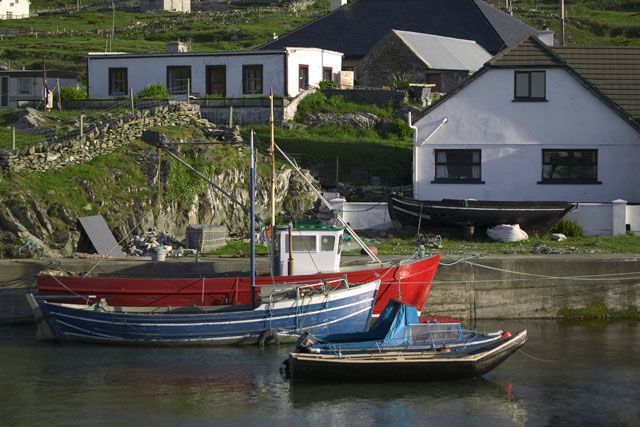 Inishturk, Ireland The prospect of a certain narcissistic businessman entering the White house has doubtless informed more than a few Americans' searches for new homes. A warm Irish welcome awaits those who accept the island of Inishturk's offer of refuge to Americans who are considering leaving the country if Donald Trump is elected president. The island, which is about nine miles off the coast of County Mayo, has seen its population plummet to just 58 people. An enticing video, cannily named Make Inishturk Great Again, introduces viewers to the charms of the island.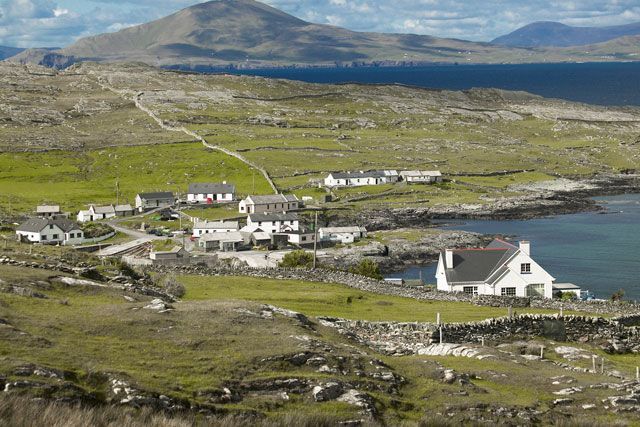 Inishturk, Ireland (continued) "I've heard there are quite a few people in America looking to move to Ireland and other countries if Donald Trump becomes president," the island's development officer, Mary Heanue, told Irish Central. "I'd like them to know that we'd love to see them consider moving over here. Although winters can be hard and it's the kind of life that wouldn't necessarily suit everyone, they'd find it very peaceful here and they'd soon find out there's nowhere as nice in the world on a summer's day than here."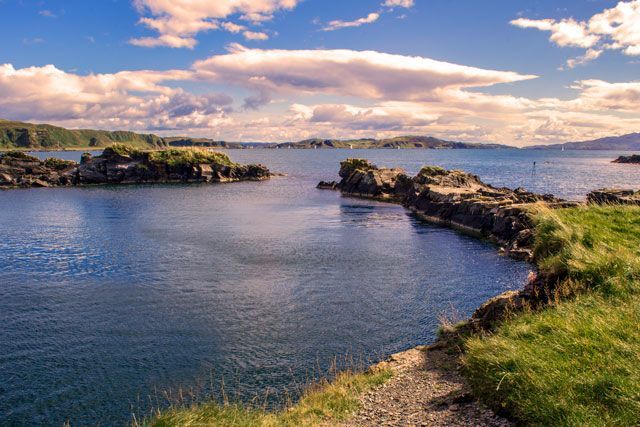 Easdale, Scotland Just slightly more populated (it's home to 70 people), the Scottish island of Easdale made its own video last year to try to encourage people to relocate. Named A Wild Community, the eight-minute film eschews politics in favor of focusing on the island's gems: its stunning scenery, warm people, and, perhaps most charmingly, its stone-skimming championships.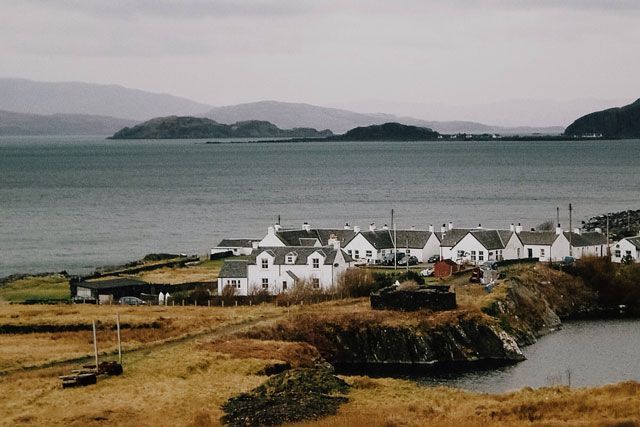 Easdale, Scotland (continued) Off the west coast of Scotland, Easdale is the smallest permanently inhabited island of the Inner Hebrides. Having seen its community decline since the collapse of its slate-mining industry in the late 19th century, the island is appealing for young people looking to make a new start. Some, such as Edinburgh transplant Keren Cafferty, who spoke to The Guardian, see Easdale's future as a self-sustaining island that offers an alternative, anti-consumerist model of life. It also has a little star quality: Florence + The Machine shot the video for "Queen Of Peace" there in 2015.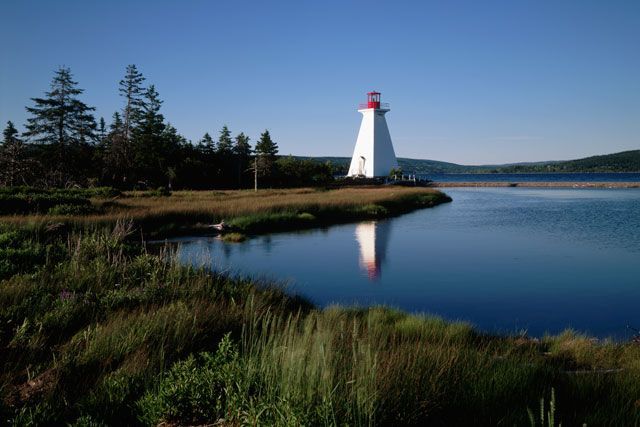 Cape Breton, Canada In August of this year, a general store on a small Canadian island became inundated with thousands of applications after its owners offered two acres of land and a job to anyone willing to move there. The Farmer's Daughter Country Market in the village of Whycocomagh on Cape Breton Island, Nova Scotia launched an appeal for staff, saying it could not offer "big money," but it did have "lots of land."
Successful applicants willing to make the move would be provided with two acres on which to live, theirs to keep if they stay working at the store for more than five years. "We are an established business in the heart of Cape Breton, rich in jobs, land, and potential, but no people," the Facebook advertisement read.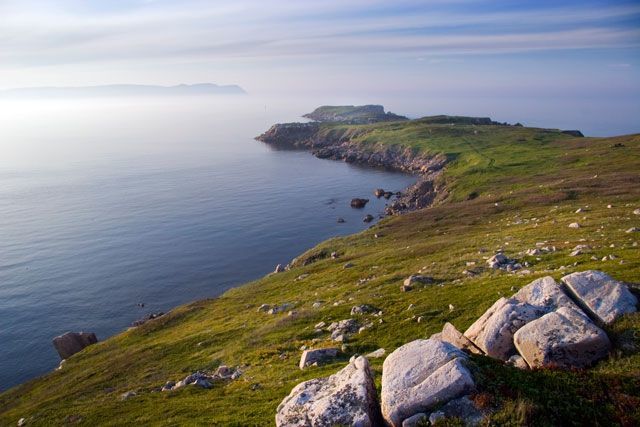 Cape Breton, Canada (continued) This is not the first time Cape Breton has taken an innovative approach to try to encourage new arrivals. Earlier this year, it launched a PR campaign encouraging Americans fearful of the possibility of a Trump presidency to move to the island.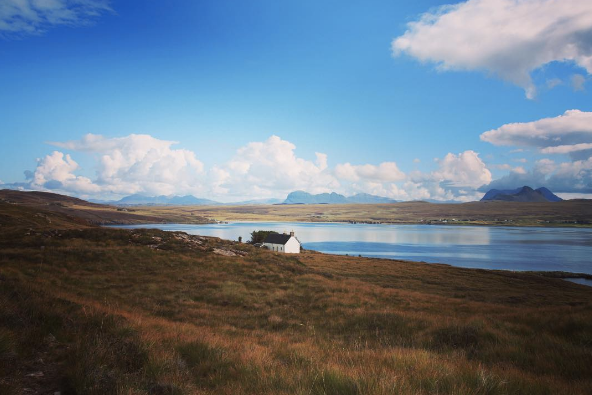 Tanera Mór, Scotland If you have a spare £1,950,000 ($2,490,000) you could have an entire Scottish island to yourself. That's the hugely discounted price being asked for Tanera Mór, one of Scotland's 17 Summer Isles, located off the northwest coast and thought to have been the inspiration behind cult movie The Wicker Man. Tanera Mór was the last inhabited island on the archipelago, but the final residents (and owners) moved to the mainland in 2013 and cut the island's selling price by more than half a million pounds.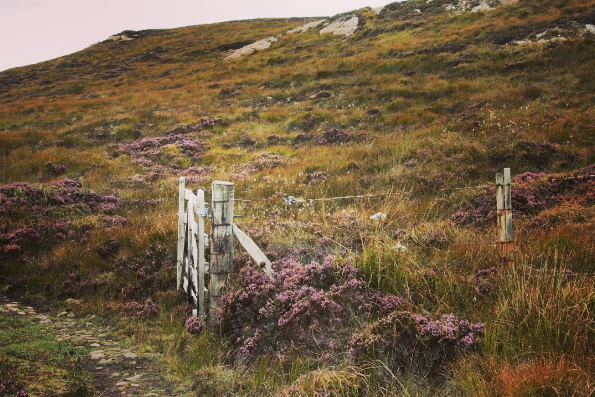 Tanera Mór, Scotland (continued) With still no takers, the owners are now offering the option of dividing the 1.25-square-mile island into three lots, with the smallest going for just £430,000. Besides the movie connection, Tanera Mór is also famed as the only Scottish island to operate a year-round private postal service. The Summer Isles Post Office issues two stamps for mail leaving the island — a Tanera Mòr stamp for it to leave the isle to the mainland, and a Royal Mail one for the rest of journey. The island's real estate listing also highlights its "coastline of approximately seven miles encompassing numerous cliffs, coves, and beaches; innumerable perfect picnic spots interspersed with fresh water lochans; and wonderful waters in which to swim, sail and fish."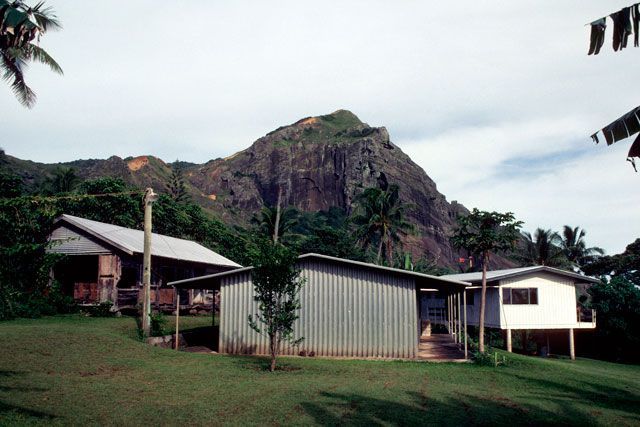 Pitcairn, South Pacific You might be surprised to hear that the tiny South Pacific island — with its beaches, palm trees, and year-round sun — is having trouble attracting people to live there. But with a dwindling population of less than 50, Pitcairn is so keen to attract new residents, it will give you your own plot of land if you move there.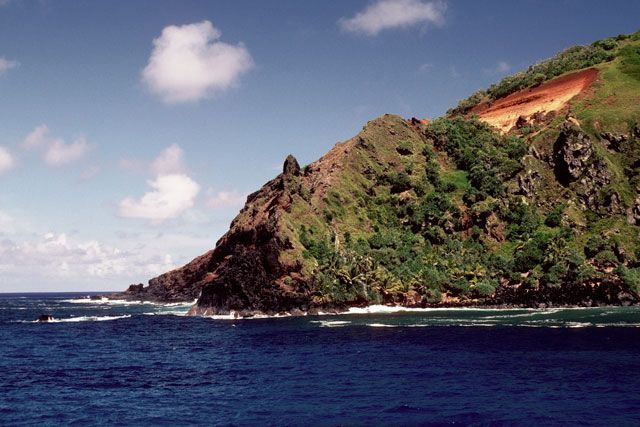 Pitcairn, South Pacific (continued) You would have to be fairly self-sufficient, however, as there are no jobs on offer, and you would also need to prove you possess some skills that would benefit the island. Pitcairn's sole shop is open three times a week, and food from the nearest neighboring country, New Zealand — 3,000 miles away — has to be ordered three months in advance. Internet is available, though, and island representative Jacqui Christian says: "It is a special place, and it is beautiful seeing the stars without light pollution. There are the bluest waters you have ever seen."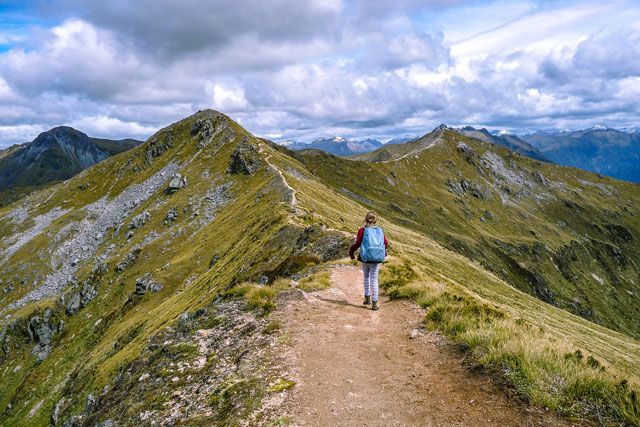 South Island, New Zealand More money burning a hole in your pocket? Head for New Zealand's South Island, where $165,000 will get you a plot of land in the pretty town of Kaitangata. Life is good in Kaitangata, population 800, where youth unemployment totals two.
"Not two percent — just two unemployed young people," Clutha district Mayor Bryan Cadogan told The Guardian this summer. Nevertheless, there are jobs that the town needs to fill, specifically in the admittedly unglamorous industries of dairy processing and freezing works.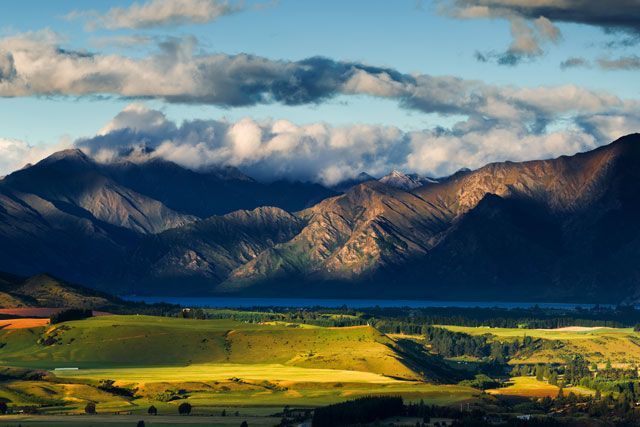 South Island, New Zealand (continued) If you think you'd be a good fit for one of the 1,000 vacant jobs (and can swing a New Zealand work visa) you can take advantage of a recruitment scheme that involves offering house and land packages for just NZ $230,000 ($165,000).The man organizing the effort is a dairy farmer named Evan Dick, who says: "This is an old-fashioned community, we don't lock our houses, we let kids run free," he said. "We have jobs, we have houses, but we don't have people. We want to make this town vibrant again, we are waiting with open arms."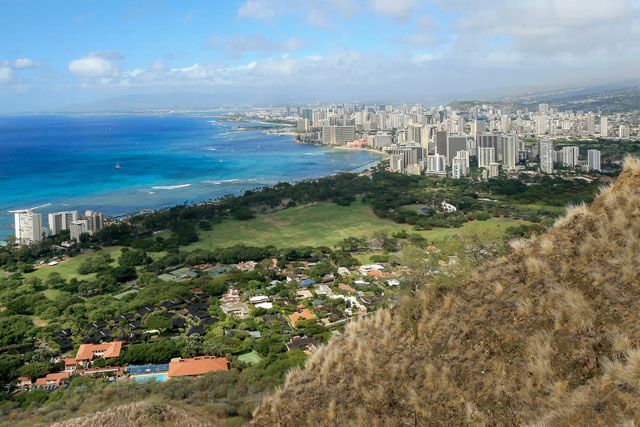 Hawaiian Islands, USA Rather stay closer to home and avoid work-visa hassle? Keep an eye on Hawaii, which has been facing a teacher shortage for years and so regularly launches recruitment drives to attract qualified teachers from the mainland. Earlier this year, the state's appeal for teachers was picked up and spread widely across the web, with some suggesting Hawaii would "pay you $60,000 to work in paradise." That's not quite the reality, however, and the Hawaii State Department of Education was not too pleased at being bombarded with applications from people who were unqualified to teach.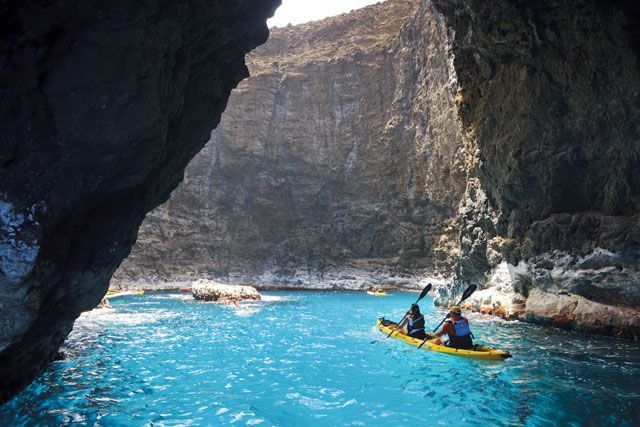 Hawaiian Islands, USA (continued) Donalyn Dela Cruz, Hawaii State Department of Education spokesperson, told NBC News: "Following a recent drive in April, false reporting and inaccurate blogging on social media led to a major influx of applications from people who just want to move to Hawaii. Many of these inquiries came from individuals who are not interested in teaching, but who just want to move to Hawaii under the false impression that the Department will pay for people to move here to live and work."
Lesson: Check the fine print. It's not always an easy ride to paradise.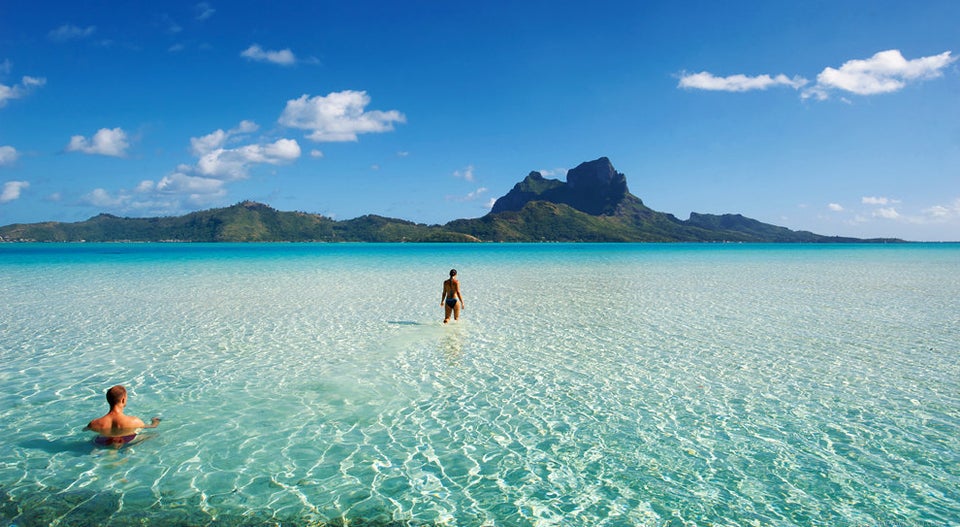 Island Getaways by National Geographic
Popular in the Community