Do you have a resolution to travel more in 2017?
Whether you want to get away on your own or go with some friends, we've curated 7 retreats and trips around the world that will help you recharge and move forward physically, mentally and emotionally after a breakup.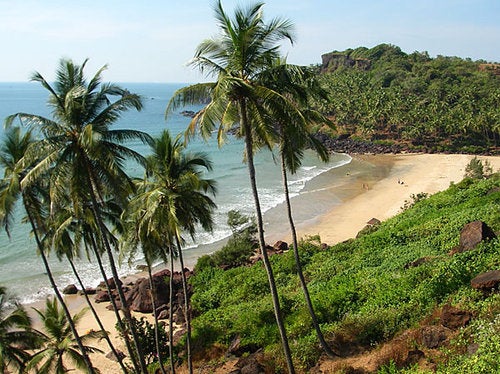 1. Ayurveda Along The Arabian Sea (India)
If you're looking to start 2017 fresh, head to Goa, India with Love Yoga (one of our favorite yoga studios, with locations in Venice and Montauk) for their yoga and meditation retreat this January. You'll spend seven days on Cola Beach along the Arabian Sea and receive nourishing Ayurvedic treatment.
Each day in Goa will begin with a vigorous vinyasa class and wind down with a restorative practice to prepare for evening pranayama (breathwork) and meditation on lava rocks.
Pro tip: Say hi to Caley Alyssa, who is co-leading the retreat! Her #howimend interview is here.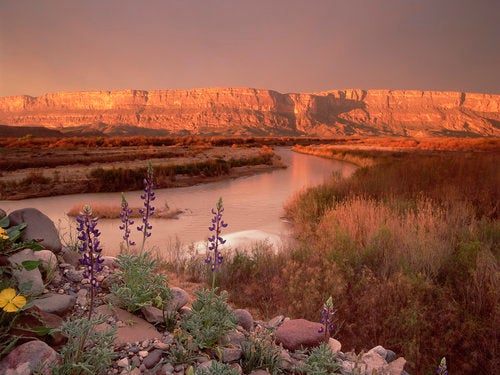 2. Mend In Majestic Marfa (Texas)
Kick off the new year at Sky Ting Yoga's January yoga retreat in Marfa, TX - a haven for contemporary art lovers and nature lovers alike. You'll spend four days and nights practicing yoga at the luxurious Hotel Saint George, a great home base to enjoy the art and eclectic vibes that Marfa has to offer. 
This retreat includes 8 yoga classes, a visit to Chinati Fountain, a day trip to other-worldly Big Bend National Park and a margarita party (um, yes please!)
Pro tip: Book now for an early-bird discount.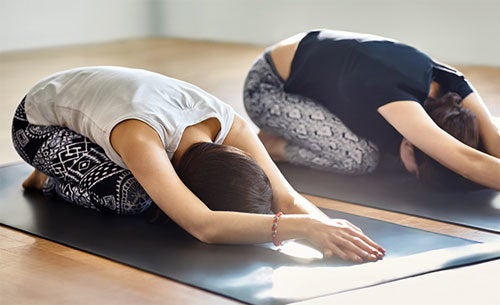 3. Heal Your Heart At The Chopra Center (Southern California)
If you are in need of emotional healing, check out Healing the Heart at The Chopra Center in Carlsbad, CA. This 3-day emotional healing workshop, which happens on February 10-12, 2017, gives participants the opportunity to experience a deep emotional release process in a group setting. 
You'll practice heart-opening yoga and breathing techniques, nourish your body with delicious Ayurvedic meals, and connect with other like-minded individuals who share your desire for healing and greater happiness. The unique five-step emotional healing process will help you identify, mobilize, and release any toxic emotions caused by fear, resentment and heartbreak.
Pro tip: Say hi to our friend Megan Monahan, who facilitates at this retreat! You can get to know her beforehand by reading her #howimend interview here.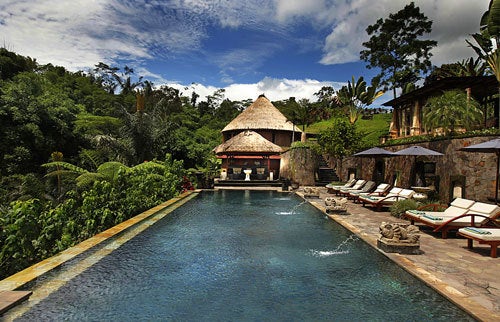 4. Rounding Retreat In Bali (Indonesia)
Nourish your body, mind and soul in the mountains of Bali with meditation teacher Light Watkins this May. Light will teach Transcendental Meditation away from the hustle of everyday life so that you can deepen your practice. You will also learn the art of "Rounding," an advanced meditation technique.
This six day retreat takes place in May 2017 and includes 3 daily vegetarian and seafood meals, deluxe spa massage treatments, morning and evening yoga sessions and a traditional Balinese dance performance.
Pro tip: If you want to get to know Light before the retreat, you can read his #howimend interview here.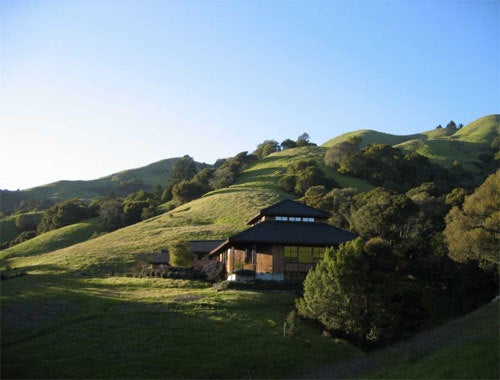 5. Seek Spaciousness at Spirit Rock (Northern California)
Turn inward during a workshop or retreat at Spirit Rock, a world-renowned meditation center in the rolling hills of Northern California. If you have the time, their one or two-month long retreats focus on quieting the mind, opening the heart, and developing profound clarity and depth of Insight practice, which is a form of Vipassana meditation.
Daily schedules consist of silent sitting, walking, dharma talks and practice meetings with teachers in order to support you doing your inner journey. Spirit Rock also hosts shorter retreats, workshops and classes.
Pro tip: Spirit Rock offers a sliding payment scale for their offerings.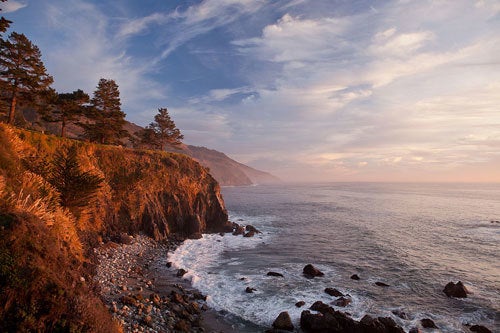 6. Healing Hot Springs at Esalen (Southern California)
Wind down for a weekend retreat at Esalen Institute, an incredible center perched along 27 miles of rugged and breathtaking Pacific coast in Big Sur, California. Their 3-5 day workshops deeply nourish your mind, body and heart with healthy meals, daily yoga and movement classes, massages and visits to the natural hot springs that overlook the ocean. 
Pro Tip: Many Esalen activities are unstructured so you can practice at your own pace, so this could be a great retreat for you if you don't like conventional retreats.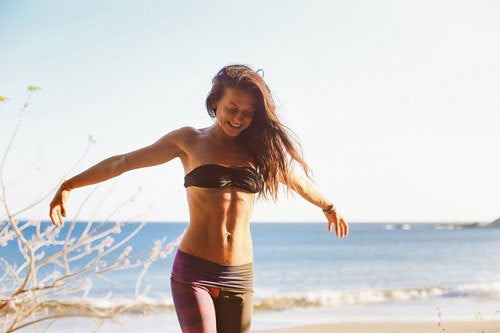 7. Commune And Surf At Maderas Village (Nicaragua)
Looking for a luxurious retreat that won't break the bank? Head to Maderas Village in Nicaragua, a warm and vibrant community that welcomes singles, pairs and groups alike - our friends who go to Maderas say it's unlike any other place they've been, and they're already talking about going back.
This beautiful coastal resort has a variety of private or shared rooms to choose from (from $40/night) and offers its guests yoga, surf lessons and horseback riding. You can also enjoy a massage from the resident masseuse or take a day cruise around the bays on the Pacific coast of Nicaragua. 
Pro Tip: If you want to get a sense of Maderas, take a quick scroll through their Instagram @maderasvillage.
If you like this story, follow @letsmend and visit Mend for more like it. You can also subscribe to our free weekly newsletter - it's like a vitamin for your love life.
Also, be sure to check out our podcast Love Is Like A Plant, on iTunes and Soundcloud for more about how to love well.
This post originally appeared on letsmend.com and was co-authored by Kate Paguinto, Content Strategist at Mend.
Calling all HuffPost superfans!
Sign up for membership to become a founding member and help shape HuffPost's next chapter
This post was published on the now-closed HuffPost Contributor platform. Contributors control their own work and posted freely to our site. If you need to flag this entry as abusive,
send us an email
.