Getting older might be associated with frailty and other negative stereotypes, but at Huff/Post 50, we think people only get better with age. Instead of being weak, we see aging as a chance to be stronger and more fearless than ever before.
Here are some incredibly inspiring world record holders that prove age really is just a number.
1. The World's Oldest Yoga Teacher
Who said seniors can't be flexible? In 2012, Tao Porchon-Lynch was recognized as the world's oldest yoga teacher at 93! Lynch has been traveling and teaching yoga for around 50 years. She first fell in love with yoga as an 8-year-old growing up in India and, in her 70s, she made it her full-time career. Huff/Post 50 had a chance to chat with Lynch in 2013 and asked her what anti-aging advice she'd give. "Don't go by age. It means nothing," she said.
2. The Most Pull-Ups In 24 hours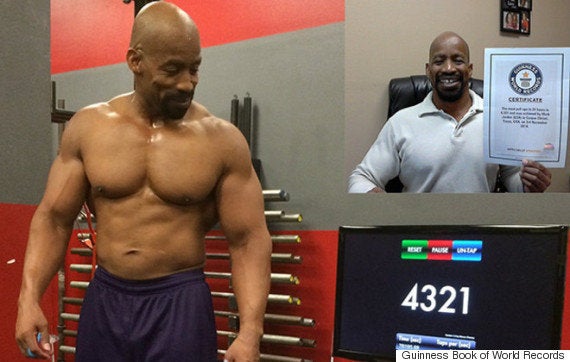 Earlier this year, 54-year-old Mark Jordan set a record which makes our arms hurt just thinking about it. While most of us have trouble doing a single pull-up, Jordan completed 4,321 pull-ups in a 24-hour period. Ouch. "This is about a message that it's important to be able to take care of your health, address your health in many ways, no matter what age you are," Jordan said. Wow. His record has since been trumped by 34-year-old John Bocek, but we still think Jordan is an inspiration to people everywhere.
3. The World's Oldest Sprinter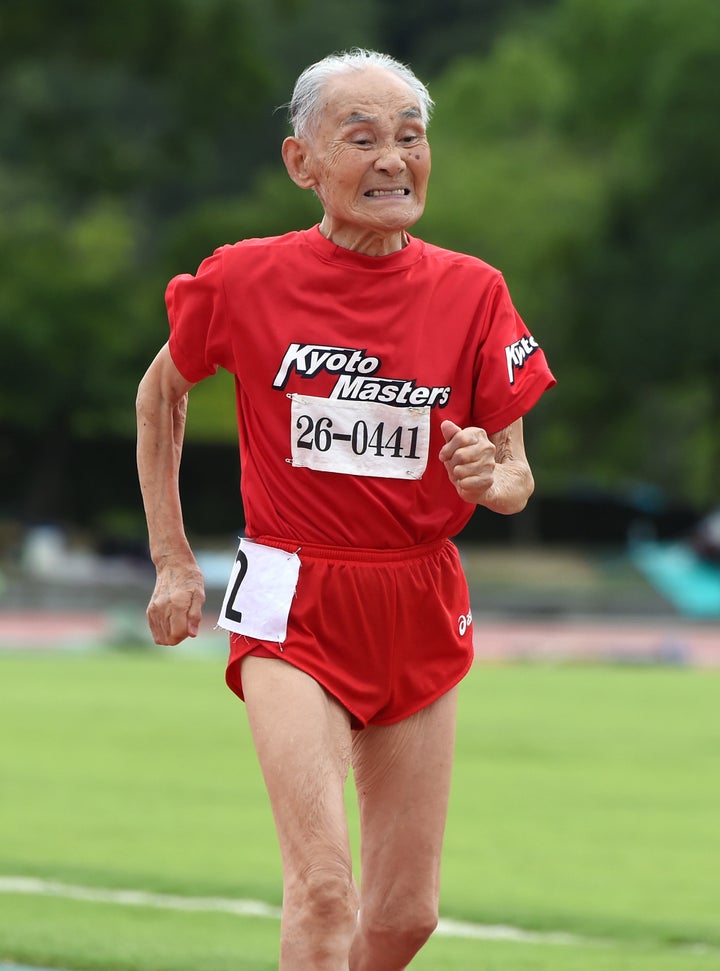 The 105-year-old Japanese sprinter Hidekichi Miyazaki recently broke the world record for the oldest sprinter. With his trademark short-shorts and warm smile, Miyazaki's competitive spirit and resilience are an inspiration to people of all ages. In September he completed the 100-meter sprint in just over 42 seconds! What's even more extraordinary about the centinarian athlete is that he only took up track and field in his 90s! Just goes to show, it's never too late.
4. The Oldest Person To Abseil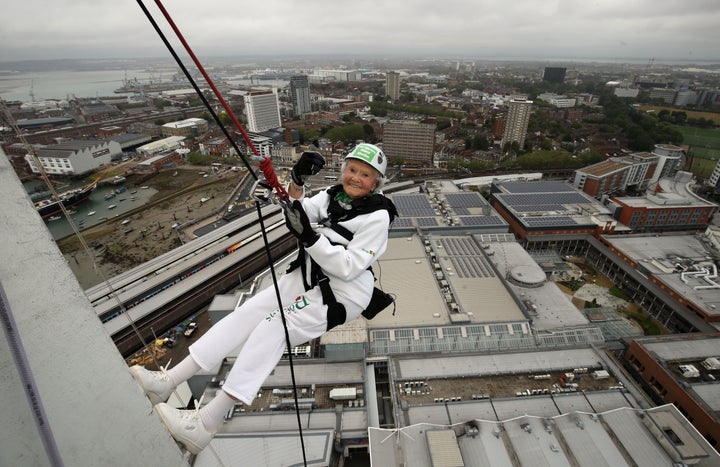 Just call her Daring Doris. At 101, Doris Long became the world's oldest person to abseil after abseiling down a 300-foot tower in her native England. And get this -- the fearless adrenaline-junkie was breaking her own record. That's right. She set the world record on her 100th birthday in 2014 and this year all she wanted to do was outdo herself. "I don't feel afraid, I never have," Long said. Well done, Doris.
5. The World's Oldest Pilot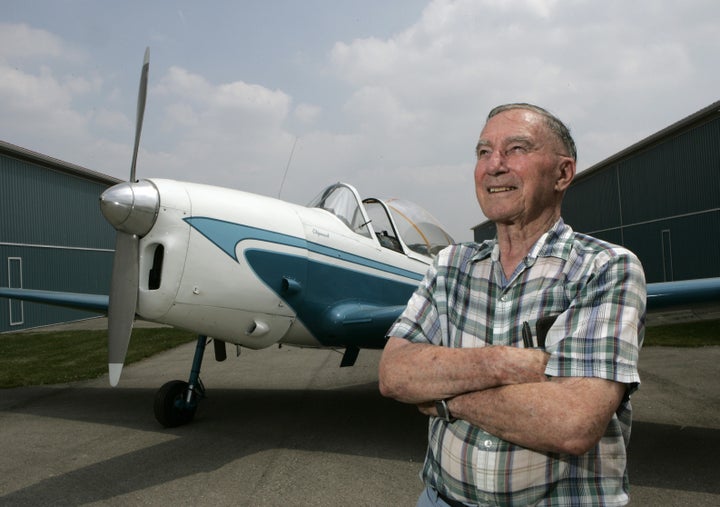 Just this year, 96-year-old Canadian George Neal became the world's oldest active pilot. It's amazing to think that Neal was born in the early days of aviation in 1918 and is still a captain in the sky. Neal is a retired test pilot but still regularly flies his own small aircraft.
6. The Most Marathons Run In One Year
We're exhausted just thinking about this. To complete one marathon is an incredible feat, but to run 239 in one year is really something remarkable. Larry Macon was 69 when he broke the world record for most marathon runs in a year by a male, in 2013. Macon only started running marathons in 1996 and first got a Guinness World record for the feat in 2008 with 105 marathons. We're speechless.
7. The World's Oldest Newlyweds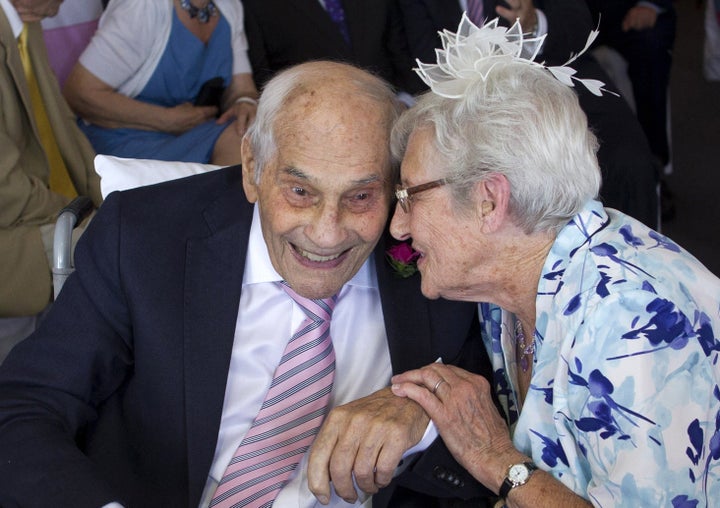 These two 100-something lovebirds are proof that you can fall in love at any age. At 91 and 103, Doreen Luckie and George Kirby are thought to have become the world's oldest newlyweds, with a combined age of 194. The couple tied the knot on Kirby's 103rd birthday in June and even had stag and hen nights before the big day. They dated for 27 years before walking down the aisle after Kirby was told by his son to make "an honest woman" out of his beloved. Guinness World Records say they are still awaiting documents from the couple to verify they've broken the existing record.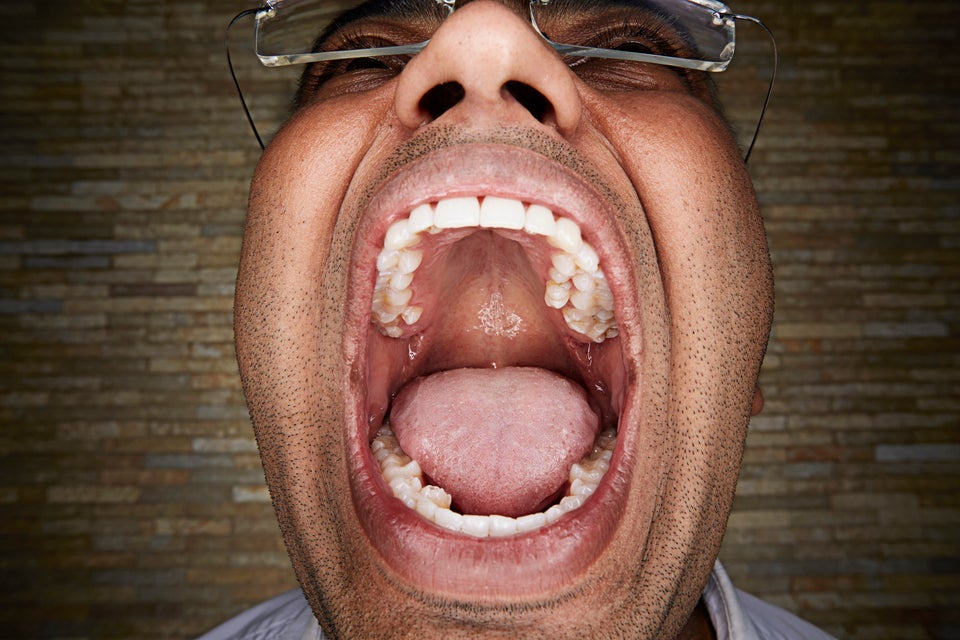 Guinness World Records 2016