As I live at the pool and the tennis courts while I attend my kids' sport practices, I'm hyper aware of the effect of summer's heat on my skin. This native Californian lives for this season, but I don't want that love of the outdoors to take a toll in dryness or damage. Thus, here's my ultimate compilation of true fav skincare savers that have seen me through, gotten me unsolicited compliments and 'where can I get that?' queries.
So far, I'm glowing. I plan on keeping it up until the very last barbecue.
Kopari Organic Coconut Melt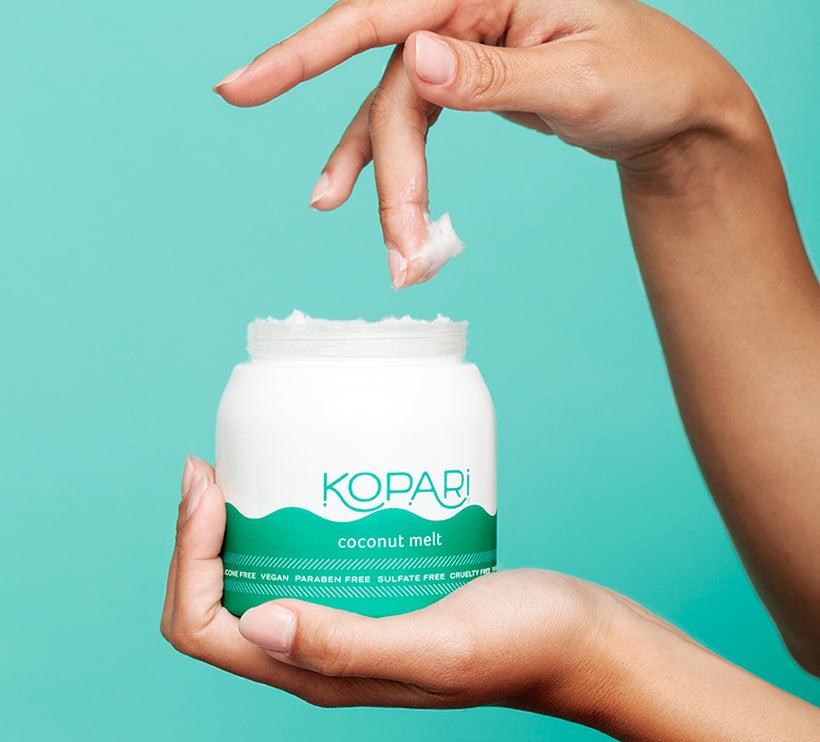 If the coconut craze were leading up one beach trail, it would lead to this jar! This organic and sublimely refined vegan melt is the ultimate can-do product, which on the surface is a body and hair moisturizer, but can do anything from balm up your baby's bum to deep treat your under-eye wrinkles. I've been bathing in it for weeks and folks, I've def got the glow. While highly moisturizing, your skin's absorption rate may vary so use sparingly at first and have a hand towel handy. Please don't mistake me for a coconut cream pie…I know, I smell that good!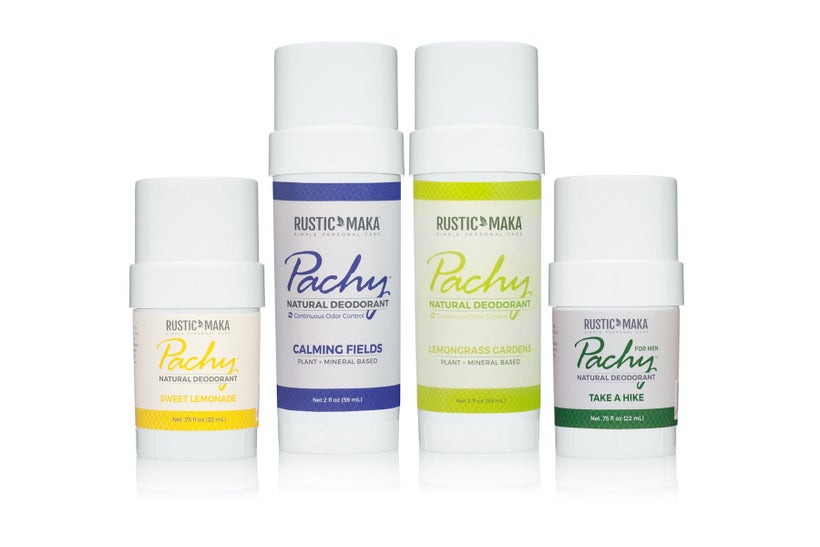 This vegan, 100% plant and mineral-based natural deodorant is free of aluminum, parabens and synthetic preservatives, but still full of marvelous natural fragrance and uses ingredients like baking soda and arrowroot to neutralize odors. You won't get enough of their yummy scent combinations that handily come in a twist up applicator style like Sweet Lemonade, Calming Fields (lavender + spearmint) Lemongrass Gardens and a new edition…Take a Hike (cedar wood + nutmeg) that's formulated for men--though I might have to give it a whirl too. For the record, my husband likes and uses Calming Fields just fine.
Farmaesthetics Bug Bite Balm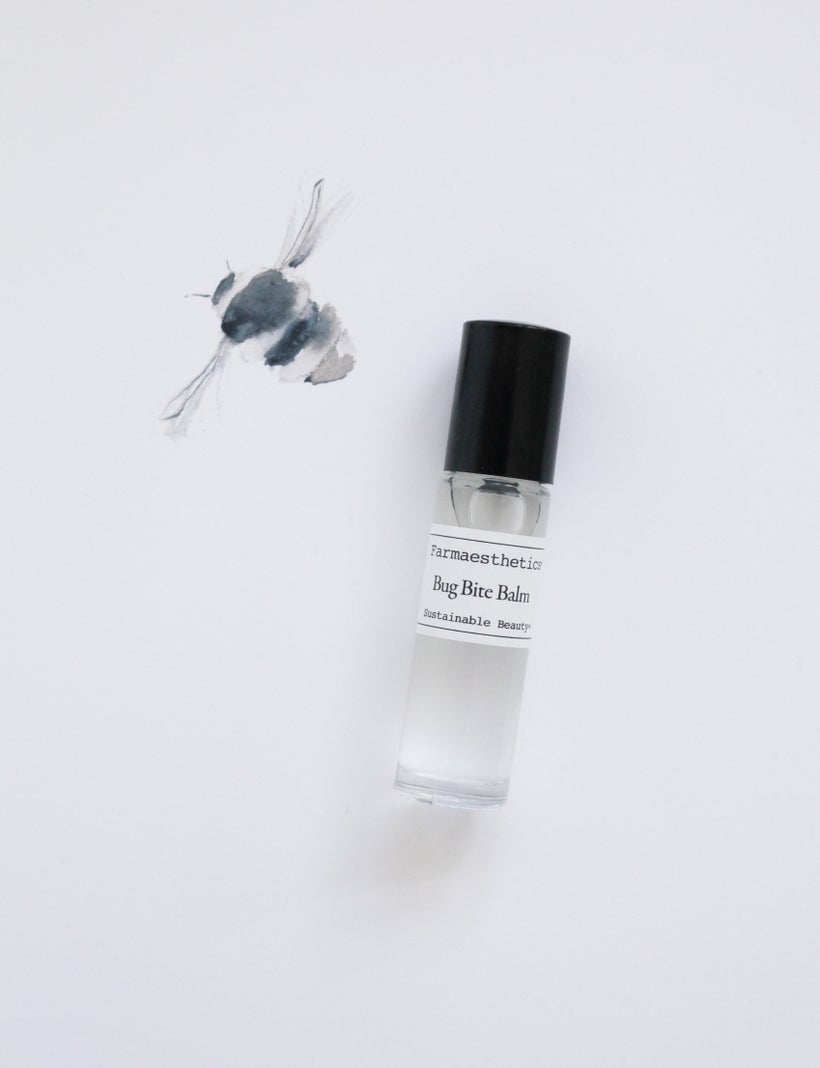 My friends and I laugh that you can just set me out on a lawn at a party and I am the bug light, attracting mosquitoes right and left. So I'm always on the search for a good bite treatment that really works, as my skin is typically eaten alive. This Bug Bite Balm is an all-natural way to calm a bite with peppermint oil, camphor and witch hazel (the latter to reduce inflammation), and I have to say after roller balling on several bites, I don't have to reapply and the deep itch is abated.
COOLA x Cynthia Rowley CHANGE Suncare Kit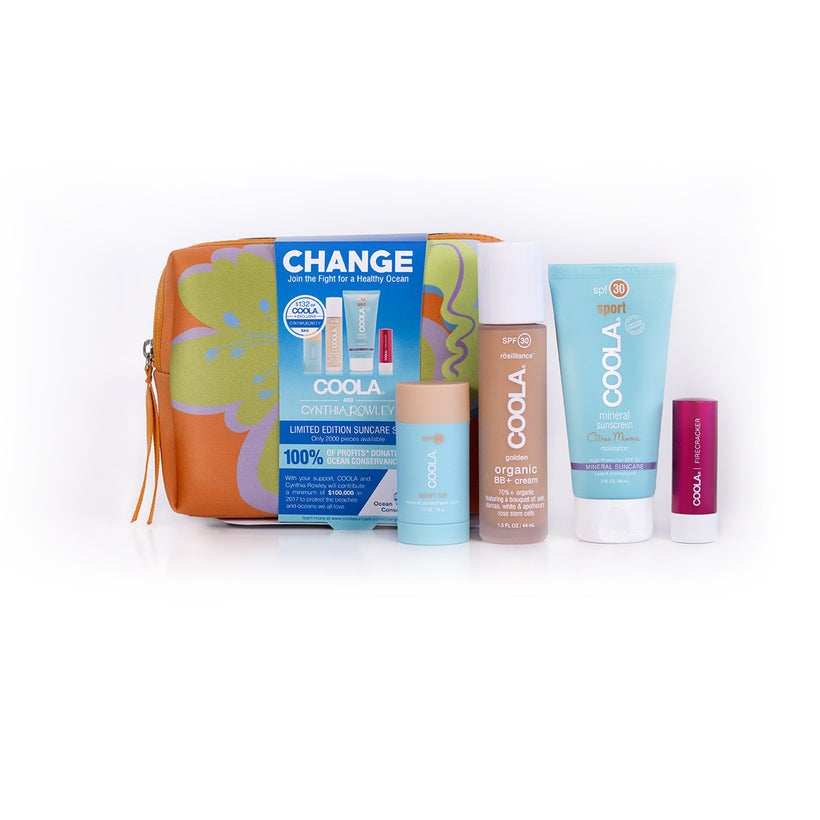 The quote goes: be the change you wish to see in the world, right? It can begin with the brand of sunscreen you purchase. This limited edition kit put together by eco-friendly skincare company COOLA and designer Cynthia Rowley is putting forth 100% of profits from the sale of each kit to the Ocean Conservancy, up to $100,000 to save our oceans. Plus within the chic Cynthia Rowley clutch (also available in black) are four travel-sized COOLA SPF must-haves for summer, which are environmentally friendly to oceans of course, including a Mineral Sport Lotion Citrus Mimosa SPF 30 Moisturizer, a BB cream with SPF Moisturizer, a Tinted Mineral SPF 50 Sport Stick and Mineral Liplux in SPF 30.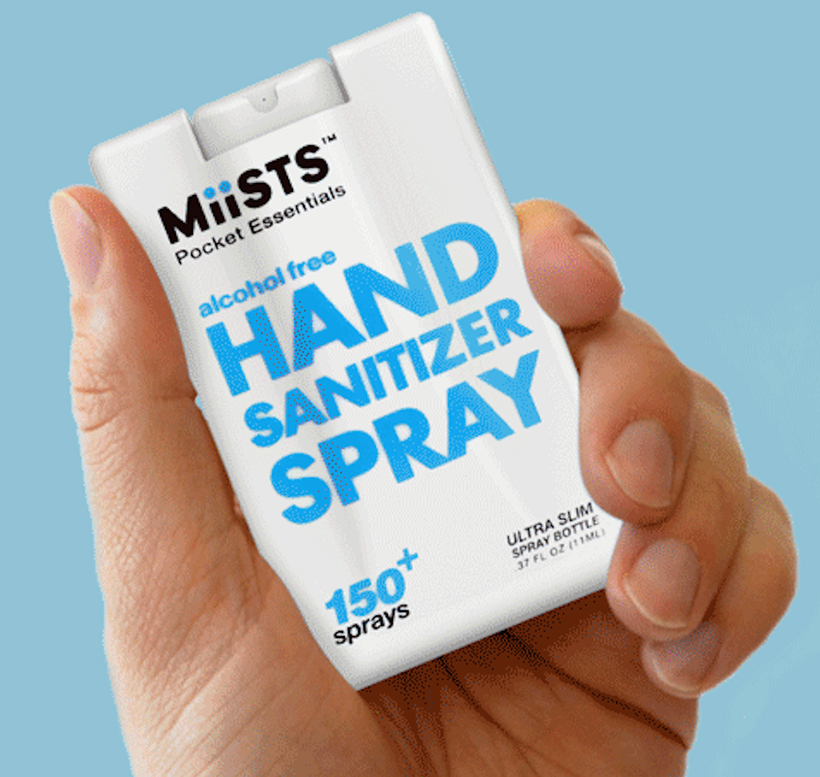 Sometimes you just need a little spritz midday to feel refreshed. Miists hand-held sprays fit perfectly into the palm of your hand let alone your beach bag or purse and provide up to 150 sprays of sunscreen, bug spray, refreshing rose mist, etc. I recently took the hand sanitizing spray on a trip, and what a lifesaver it was for purifying my kids' sticky fingers.
Farmhouse Fresh Lemongrass Ocean Mineral Bath Soak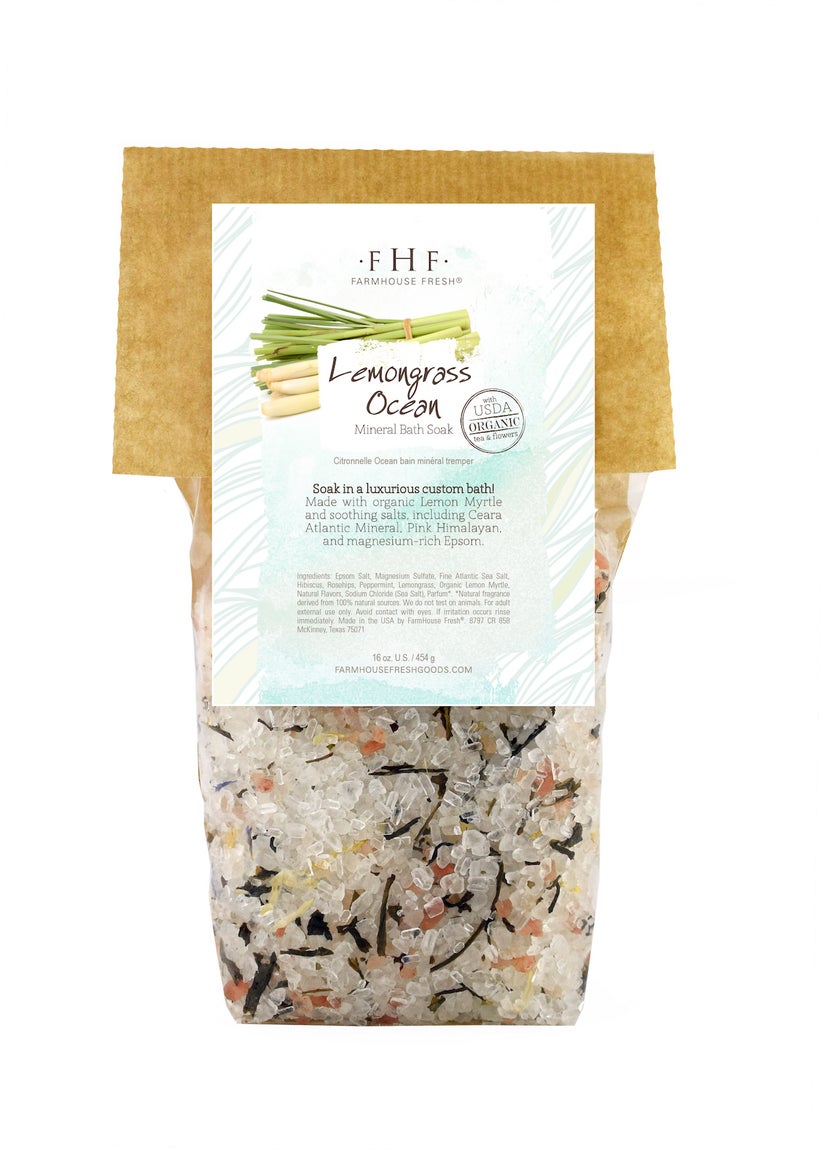 This product from Farmhouse Fresh, which has a cult-like following, is from their new Organics line and is deliciously refreshing after a long day under the sun. Take a portion of the bath soak which is filled with Atlantic Ceara, Pink Himalayan and Epsom salts, organic teas, herbs and rose hips and place directly into your bath or use their bath tea bags with bobbing cork which they sell separately (and kids get a kick out of) as a set for $16.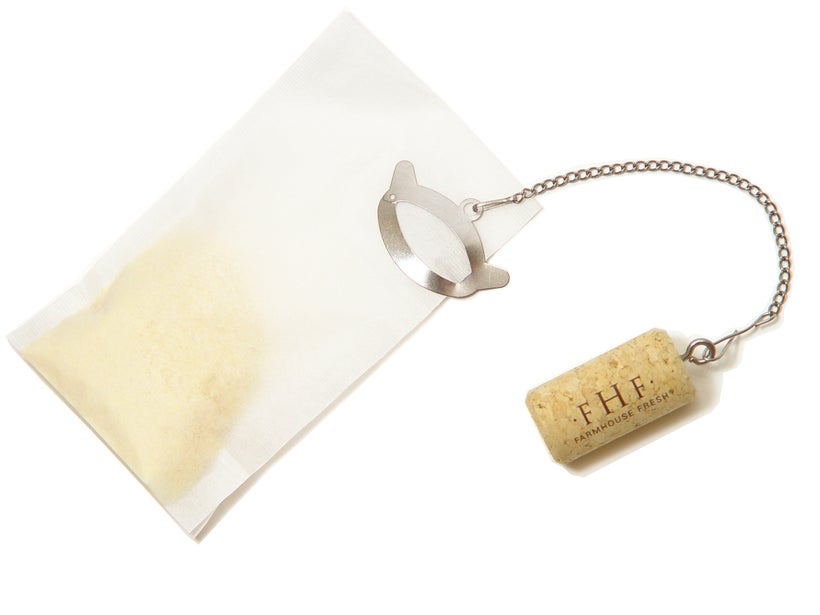 Then relax and soak your summer cares away. I've used this with my family, and even the aromatic scent of this as it filled the bathroom alone was a hint of the bathing goodness to come.
This Works: Perfect Legs Skin Miracle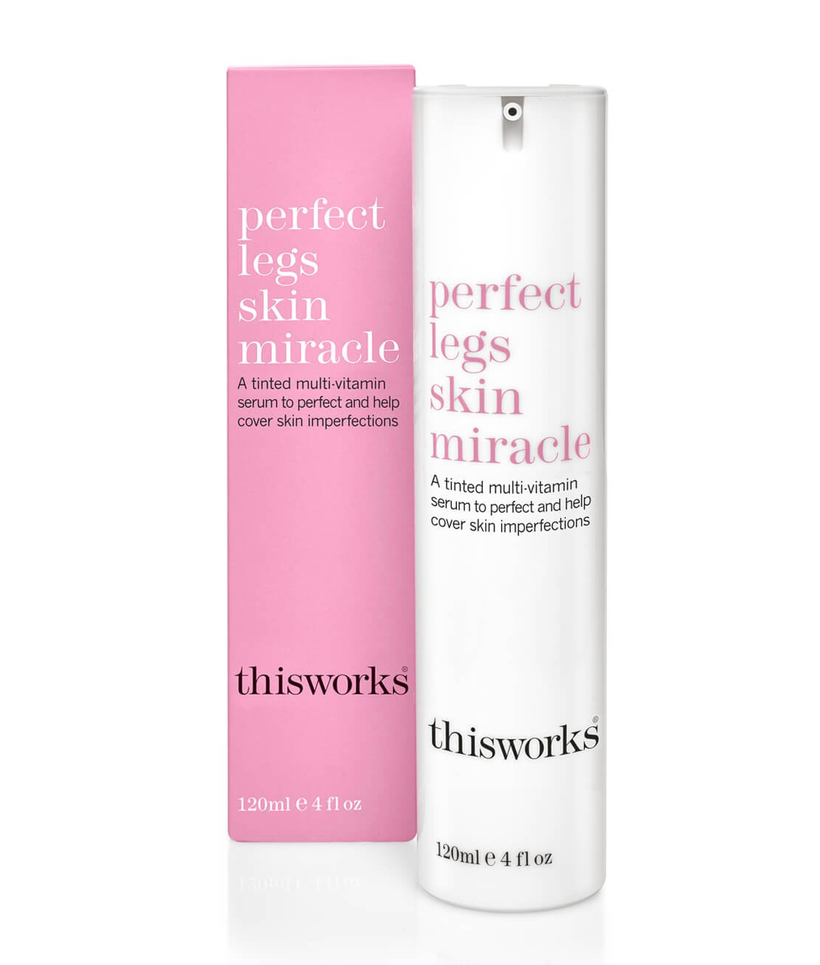 So we've hit the middle of summer and you want your legs to be tanned, gorgeous and perfectly ready for that night al fresco poolside? There's time! This award-winning product claims to even-out skin tone using Vitamins C and E, a touch of arnica as an anti-inflammatory for bruises, and a gentle hue to bolster all-around leg appearance. I'll admit I like my legs and this made them bronzy and shiny and ready for my new romper and romping.
Products are sent by vendors for editorial testing and evaluation.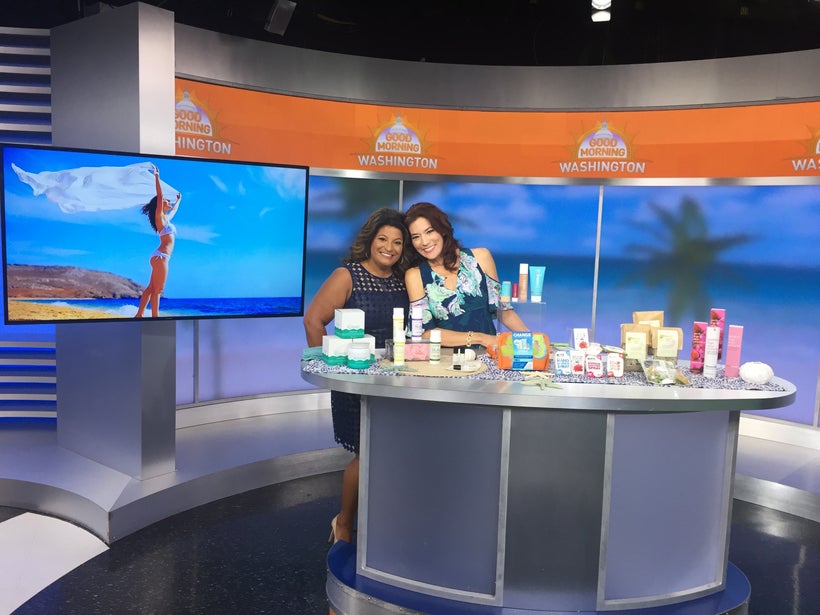 Calling all HuffPost superfans!
Sign up for membership to become a founding member and help shape HuffPost's next chapter
This post was published on the now-closed HuffPost Contributor platform. Contributors control their own work and posted freely to our site. If you need to flag this entry as abusive,
send us an email
.