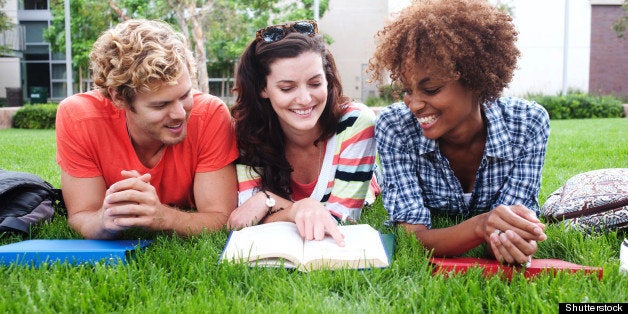 By now, you've probably recovered from your child's high school graduation or you've been biting your tongue as you welcome them home from college for the summer. If you're like thousands of parents who are scrambling to get them prepared before they leave the nest again in the fall, these tips will help.
1. Discuss your family policy on information access
Once your child turns 18, they are considered an adult and have privacy rights. (Yes, I know, I know, there are many days and nights when they don't act like adults).
• Even if you are paying tuition, fees and expenses, you have absolutely no rights to any academic or health information unless your child is gravely ill. This is a result of privacy laws, better known as FERPA, Family Educational Rights and Privacy Act.
• It's best to have an open discussion BEFORE they head off to school about what you are both comfortable with sharing and then get it in writing.
• Do ask the College or University about whether any Health Care Proxy, Health Care Durable Power of Attorney and/or Health Care Advanced Directive forms are available.
• These forms allow for parents to have some access to information and some rights to make decisions about their child's physical health care issues while in college.

2. In Case of Emergency, what should they do?
Many kids have never accessed care without mom or dad making appointments, driving them, picking up prescriptions and getting them refilled.
• Many parents talk about having their own migraine when they answer the phone at 2 a.m. and talk their child through what to do, where to go and why they really should call their Resident Assistant.
• Another panic-inducing scenario occurs when a college kid gets injured and is taken to the Emergency Room and their roommates suddenly realize that have no idea what your names are and how to contact you.
• When you drop them off at school, walk over to the student health center together, get a brochure and encourage them to tape up on their door or inside a closet where they can see it.
• Ask your child and their roommates to share parents' contact information with each other.

3. Practice Difficult Conversations
You may be having flashbacks to preschool and kindergarten, when you and every teacher was repeating this phrase, "Use your words," and yet good communication is going to be the key to your child having a positive experience away from home.
• Negotiating with roommates and friends as well as figuring out how to deal with professors and administrators will go much smoother if your child can communicate effectively.
• Try using "what if" scenarios to get your son or daughter thinking about what they would do if their roommate was a neat freak, too sloppy, dealing drugs, suicidal or just too friendly.
• Remind them to listen to their instincts/ gut feelings if something doesn't seem right and they're feeling pressured, ignored or uncomfortable.

4. Encourage them to take a Self-Defense Class
This may be the most helpful summer enrichment class they will ever take. It's a sad but true stat that the number of sexual assaults on college campuses is increasing exponentially.
What's even more shocking to parents is that 90% of the time, it's not a stranger. These predators/attackers are known to the person. With only 12% of survivors reporting the assault, many kids aren't aware that this is as prevalent and aren't sure how to prevent and report sexual and physical assault.
• Check with the college or University to see if they offer self-defense classes.
• For kids who are resistant to taking a self defense class,consider an on-line resource such as the Gracie Academy. They also offer in-person training and their video series is helpful to see how people can extricate themselves from various situations.
5. Econ 101 starts at home
If you haven't already, now's the time to help your child start to learn how to budget and manage their money. It doesn't matter how much or how little you have; teaching them how to live within their means is an invaluable skill.
• Set up college bank accounts with debit cards, online transfers and easy access via a smart phone.
• Do discuss how you manage the family finances by showing them how the money trickles in and then goes pouring out each month.
• Stress that you're not an ATM anymore, and they'll need to start budgeting for books, fun and most importantly, a safety net for the inevitable emergencies.

6. Oh, NO! Please don't Tow
If you child is bringing a car to school, then chances are they will park where they shouldn't. Tickets aren't any fun, but getting the car towed to an impound lot is a huge hassle, and even more so if their name isn't on the vehicle's registration.
• Many impound lots will ONLY release the car to the person listed on the car's registration. I know of parents who had to fly to their kids school to get the car out of the impound lot, really!
• Get your child's name on the car's registration

7. Get them used to using Public Transportation
Many suburban college freshman have had easy access to a car and may not know how to navigate their way around their college town, nearby city or get home on their own.
• Now is the time to nudge them toward a lot more independence and problem-solving especially when it involves getting around on their own.
• If they need a bike, get a junker and get two locks.
• Encourage them to get a bus and/or metro pass. Many kids feel trapped inside their campus, so knowing how to get out and explore on their own is a priceless life skill.
• If your child is going to be flying from home to school, have them make their own reservations and arrange any necessary airport shuttle. There's no substitute for real world experience in managing how much $$ it costs, time it takes and what's involved.
I hope this has helped
My patients are asking for their kids and I hope this gets the conversations started in your home. I know my son is rolling his eyes, but I can tell he's paying attention and a lot of this is sinking in.
Maybe I'll see you at a parent's weekend.