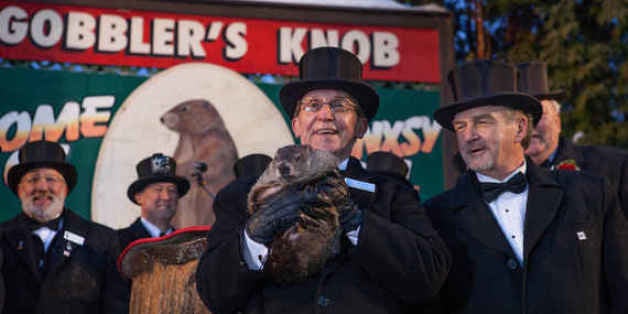 If there's one thing we know from listening to John Cougar Mellencamp, it's that small-town pride runs deep. Also, that rural kids weirdly suck on chili dogs. But mostly, that people are really proud of their small towns.
And nowhere is that more the case than in these 14 places, each of which is known -- some might say "famous" -- for one single thing. The signs will let you know you what that thing is when you arrive, and the residents will make sure you never forget it.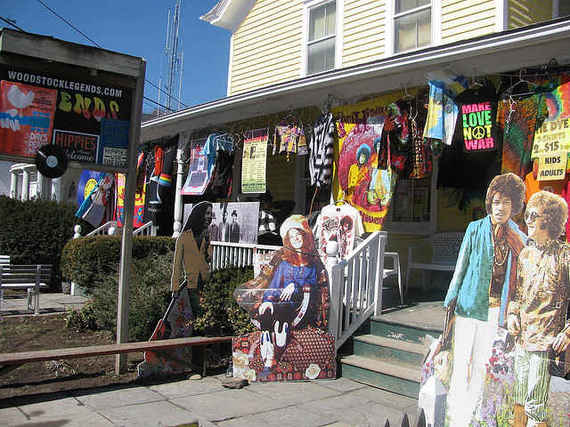 Credit: Flickr/Ias - initially
Woodstock, NY
Yes, still hippies
The Woodstock music festival was held almost FIVE decades ago and, technically, on a dairy farm almost SIXTY miles away. But no matter: this scenic New York town will ALWAYS be known for the hippies, and quite possibly the greatest guitar rendition of the national anthem ever.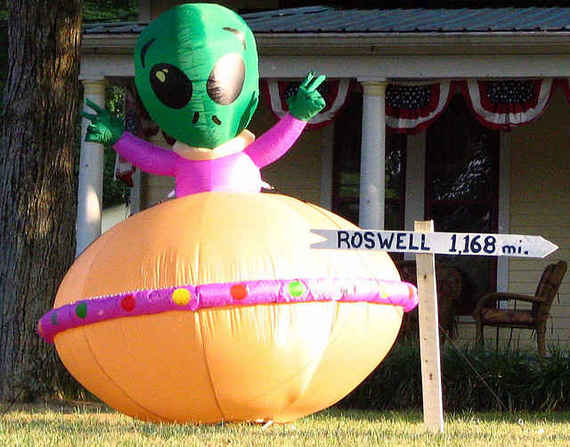 Credit: Flickr/Brent Moore
Roswell, NM
Aliens, of course
Despite the government's best efforts to cover it up, everyone knows that aliens totally crashed here in 1947. No? Not true? Anyway, while Roswell does rock the slogan, "The Aliens Aren't the Only Reason to Visit," the town hasn't shied away from working the whole extraterrestrial shtick. It's like a creepy, alien-themed Disneyland.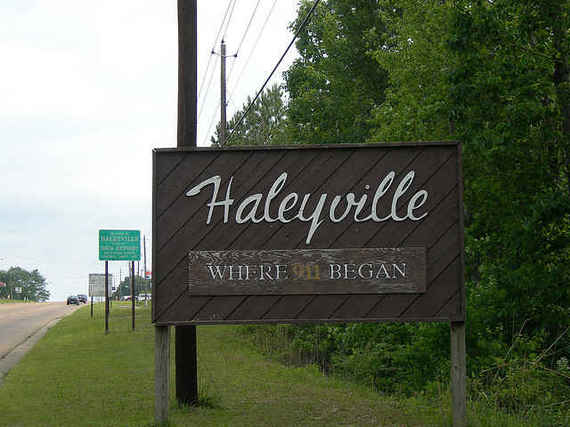 Credit: Flickr/Jimmy Emerson, DVM
Haleyville, AL
Where 9-1-1 began
Okay, so obviously Haleyville isn't really famous since nobody outside of Alabama has ever heard of it, but turns out, the first ever 911 call was made here on February 16th, 1968. Ironically, it wasn't even to report an emergency; rather, a simple call between Alabama Speaker of the House, Rankin Fite, and Congressman Tom Bevill. Today, that red rotary phone's on display, signs demarcating Haleyville as home of 911 are everywhere, and predictably, there's a 911 Festival that 311 should probably play at.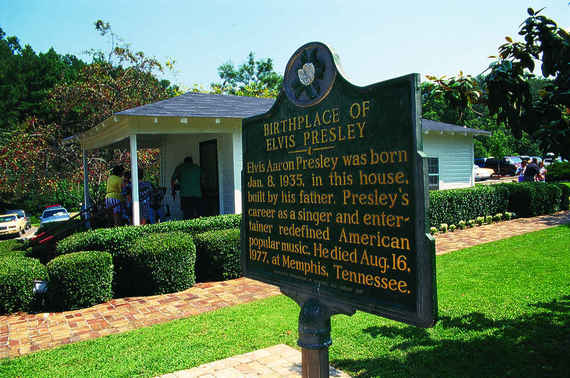 Credit: Flickr/Visit Mississippi
Tupelo, MS
The birthplace of Elvis Presley
Memphis might be famous for Graceland, but it's got a bunch of other things on which to hang its hat, right? Maybe? Tupelo, however, won't let you forget that it's the town that produced Elvis, even if the King split when he was 13. Over-hyped sites include the hardware store where Elvis' mother bought him his first guitar, his childhood church, and the Elvis Presley Birthplace and Museum. There's also an Elvis Presley Festival in June, naturally.
Hershey, PA
Hershey's Chocolate
As home to the Hershey Chocolate Factory, the town is often called "Chocolatetown, USA" or "The Sweetest Place on Earth." Throw in a popular amusement park, the Hershey Story Chocolate Lab, and Hershey's Chocolate World, and you pretty much have a kid's version of heaven. But in southeastern Pennsylvania.
Salem, MA
Ummm, witches
While recently trying to stake its claim as the birthplace of the U.S. National Guard, Salem's entire identity is based on the infamous 1692 witch trials. Which every kid in America learns about. The local school is called Witchcraft Heights Elementary School, police cars have witch logos on them, and there's the Salem Witch Museum, among other occult-related sights and stores.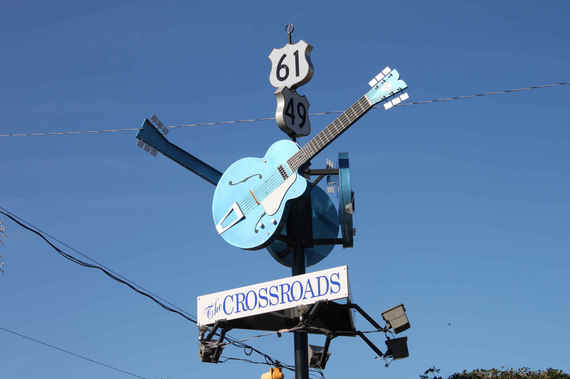 Credit: Flickr/Joseph
Clarksdale, MS
The birthplace of the Blues
Clarksdale -- or more specifically the crossroads of Hwy 61 & 49, where Robert Johnson allegedly sold his soul to the devil -- is hailed the "Birthplace of the Blues." Home to icons like Muddy Waters, Son House, and Robert Johnson, today it cements its claim to fame with the Historic Blues District, which includes Blues Alley, the Delta Blues Museum, and Morgan Freeman's Ground Zero Blues Club.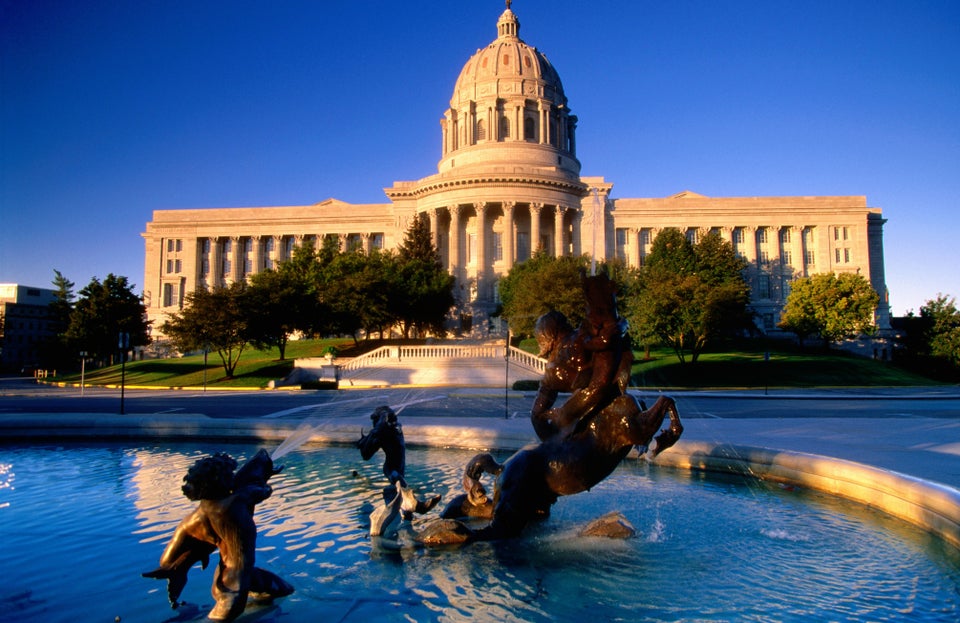 The 5 Best Small Towns In America